In January of 2021 I committed to some New Year's resolutions: spend 15 minutes per day learning Spanish, workout 3 times per week, shoot my bow 3 times per week, read 73 books, and stay off tobacco. This is my progress so far in the year.
March, 2021
Week 1: Feb 28 – Mar 6

This week kicked my ass. I worked and/or had school every single day, starting Saturday of the week before. I didn't have much energy or actual time to do much else. This was the first week I missed a single day of Spanish and the first time I shot my bow less than three times.
Spanish: 6/7, missed one day, Saturday the 6th. I finished up a 24-hour shift that morning, went directly to school for a full day of paramedic class, and came home to people at our house for dinner. I'm not going to be too hard on myself for that one.
Workouts: 1/3. My standard KB workout on Monday  the 1st.
Bow: 2/3, 48 on the 1st, 36th on the 3rd. I didn't shoot a ton of arrows this week but I do think I figured something out and turned a corner.
Books: 2
Tobacco Free: YES
Week 2: Mar 7 – 13

Spanish: 100%.
Workouts: 2/3. 8.4-mile hike over moderate-difficulty terrain on the 7th, kettlebell workout on the 9th. Got tattooed on the 10th in a location that interferes with the use of kettlebells until healed.
Bow:  3/3.  48 arrows on the 8th, 96 arrows on the 9th, and 48 arrows on the 10th. Again, I got tattooed on the 10th so wanted to knock out the shooting early this month.
Books: 1
Tobacco Free: YES
Week 3: Mar 14 – 20
For some reason this week was rough, too. It was certainly lighter than the last couple of weeks but still tough. I'll get back on the ball next week.
Spanish: 100%
Workouts: 2/3…but 0 kettlebell workouts. 2 days cutting, splitting, moving, and stacking wood.
Bow: 1/3. 48 arrows on the 15th.
Books: 4
Tobacco Free: YES
Week 4: Mar 21 – 27

Spanish: 100%

Workouts: 2/3. 5-mile walk w/ ruck on 3/23, kettlebell workout on 3/35
Bow: 2/3. 60 arrows on 3/23, 48 arrows on 3/27

Books: 4

Tobacco Free: YES
Week 5: Mar 28 – Apr 3

Spanish: 100%

Workouts: 3/3 – workout A on 30 March with 40# kettlebell, 3-mile ruck on April 2, workout A on 4 April for time with 25# kb (16:01)

Bow: 3/3 – 60 arrows on the 30th, 36 arrows on the 2nd, 24 arrows on 4 April

Books: 1

Tobacco Free: YES
March certainly wasn't a banner month. I missed a little bit of everything – Spanish, workouts, and bow-shooting. Looking back over this before publishing has me motivated to make April better – I really hate having to post my failures (a good reason for having some system of accountability). I imagine that as paramedic school draws to a close things are only going to get more intense, but I'm going to do what I can to workout as much as I can – workouts are the first thing to fall by the wayside, but also the most important. Stay tuned!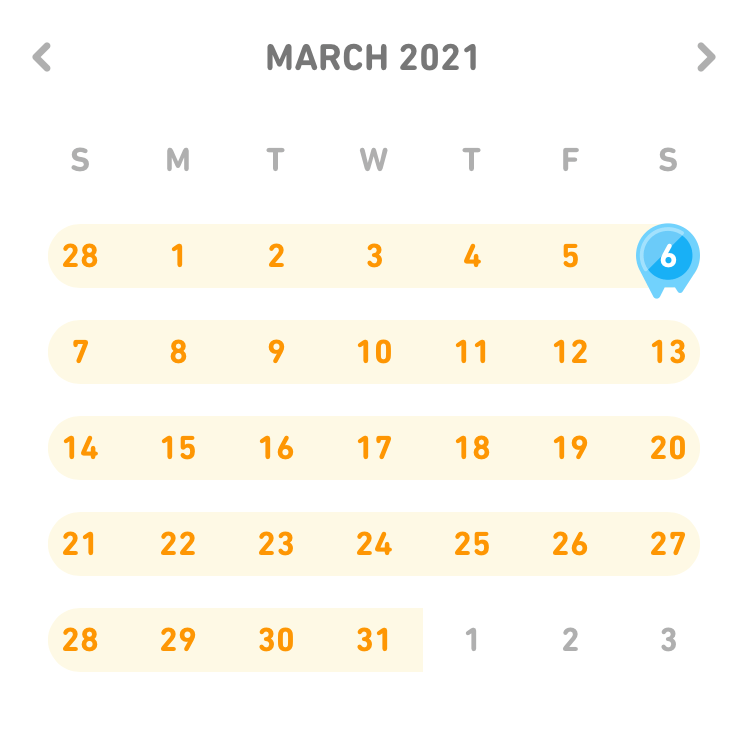 ---