Welcome to Swift | Silent | Deadly!
Hello and welcome to Swift | Silent | Deadly, a personal blog by me, Justin Fields! I'm on a mission to help others become more capable and competent human beings.
What is "Swift, Silent, Deadly" about?
"Swift, Silent, Deadly" is the motto of the U.S. Marine Corps' three Reconnaissance battalions. Reconnaissance Marines pride themselves on being "jacks of all trades." In fact, the Reconnaissance logo is called the "Jack" and signifies various skills possessed by a Reconnaissance man.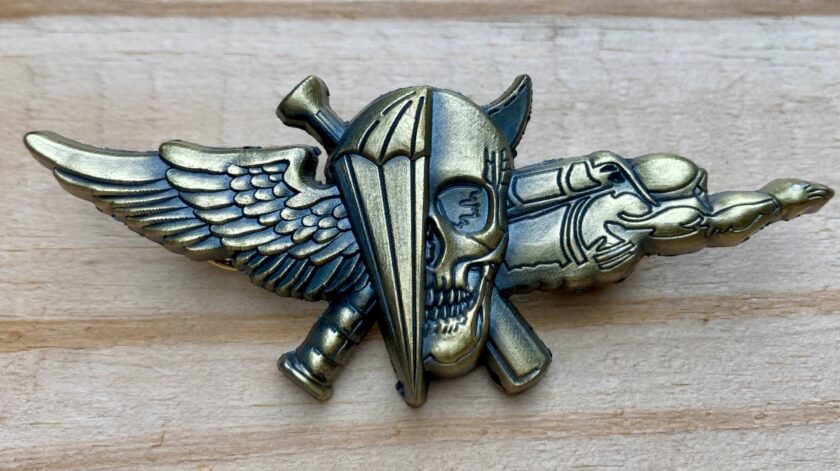 My intent in using this motto is not to co-opt it for myself. However, the value of being skilled at many things rather than ultra-skilled at just one has been the watchword of my life. Our world (especially the blog-o-sphere) is full of specialists. Here we will honor the credo, "swift, silent, deadly" and the ideals of being a generalist by embracing an extreme lack of specialization.
Who is Justin? In a Nutshell…
I pride myself on being a "Jack of All Trades, Master of a Few." I can't shoot a sub-4-second F.A.S.T. pistol test, plumb a house, or rebuild an engine. But I can do a whole bunch of things really, really well. Here's a quick rundown of my life up to this point:
Currently practicing Paramedic,
Current Search & Rescue (SAR) Team member,
Former full-time-equivalent special operations instructor for the U.S. Military,
Former "OGA" contractor with many deployments to Central Asia,
Former Marine Special Operator with deployments to Afghanistan, Iraq, and the Philippines,
Published author of six books, dozens of online and print magazines, and this blog,
World traveler with 28 countries and 44/50 U.S. states under my belt (so far),
In addition to travel I have lived all over the U.S. – New England, the Pacific Northwest, the Southwest, the Southeast, the Midwest – in big cities and very small towns,
I spent a year traveling the U.S. as an early adopter of #vanlife
What Got me Here?
I was that weird kid that knew from five or six years that he would join the military. Sure enough, I enlisted shortly after high school and it was the best decision I ever made. Little did I know what a fantastic period I had chosen to embark on the adventure of a lifetime. The military sent me all over the world, including tours in Iraq and Afghanistan. It enabled me with a myriad of training that would be nearly impossible to duplicate on my own. But it didn't stop there. After leaving military service, I continued deploying to high-threat environments with some other government agencies.
After the sun set on that period of my life, I moved into my second professional decade. This period was about passing information along to others. For five years I taught special reconnaissance for a U.S. special operations asset. At the same time I began developing my own curriculum in digital tradecraft, which would come to be my livelihood for five years.
My third professional decade just began, this time as a paramedic. I don't know where this road will take me, but I'm in it for the adventure!
Below is a select list of the training I have attended. This is not all-inclusive, but a sampling of training relevant to the materials I frequently discuss on this site. If you read between the lines a bit you might also be able to figure out a thing or two about my work history.
SELECT TRAINING
Firearms & Tactics Training
MARSOF Direct Action & Special Reconnaissance Courses (~16 weeks) – MARSOC
MARSOF Technical Surveillance Course (~12 weeks) – MARSOC
Visit, Board, Search, and Seizure (5 days) – MARSOC
Custom CQB Course (5 days) – Blackwater, USA
Pistol/Carbine Course (3 days) – TigerSwan, Inc.
Practical Revolvers – Chuck Haggard
Snubnose Revolvers – Greg Ellifritz
Medical Training
Paramedic (+ BLS, ACLS/PALS, GEMS, AMLS, PHTLS, TECC, PTEP)
Tactical Combat Casualty Care (approx 6x) – U.S. Navy, U.S. Department of State
Operator's Emergency Medical Skills w/ Live Tissue Lab (5 days) – Deployment Medicine, Inc.
Tactical First Aid & Collapse Medicine – Active Response Training
High Performance Driving Training
Evasive Driving Course (5 days) – Bill Scott Racing
WPPS Personal Security Specialist Course (5 days of driving) – Blackwater, USA
Digital Security Training:
Social Engineering for Penetration Testers (5 day) – Chris Hadnagy
Cyber Advanced Support Operations (CASO) (10 day) – White Canvas Group
Commercial Signature Reduction (CSR) – Blackhorse Solutions
Covert Entry/Lock Defeat Training
Surreptitious Entry I, II, & III, Vehicle Access I & II (5 days each) – Undisclosed Provider
Covert Entry Course (5 days) – U.S. Army Counter-Surreptitious Entry School
Basic Alarms Overview Course (5 days) – U.S. Army Counter-Surreptitious Entry School
Basic Locksmithing Course (6 days) – Associated Locksmiths of America
And now here I am, with the goal of passing on some of the knowledge, skills, and lessons learned to YOU.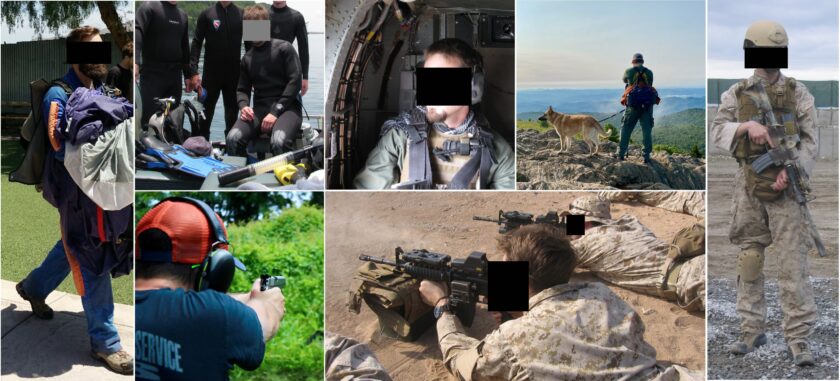 Where to Go From Here
A few other quick notes to help you get acquainted with the site: