I have some very exciting news! Rich Brown and I have decided to re-release the old Across The Peak Podcast archive. Across The Peak was a podcast we hosted and produced in 2018/19, but were forced to abruptly discontinue. However, we still have most of the episodes and are going to keep them alive here.
Across The Peak Podcast Re-Release
I'm sure many of you remember Across The Peak fondly, as we do. If you don't, it was an amazing podcast! ATP is probably one of the best things I ever put my hand to, and the time when we were recording it was probably one of the happiest and most carefree of my life. My co-host Rich Brown and I poured our hearts and souls into this show. In re-listening to these old episodes, we have even impressed ourselves with how good it was!
I sincerely hope our previous listeners – and any of you who are new to the show – enjoy these episodes! We do want to set a few expectations about these episodes up front.
The Bad News…
Unfortunately there is some bad news here. I regret to say it, but life has moved on for both of us, as well as some other members of the ATP family. Across The Peak will never be quite the same again, sadly.
We need your help! Due to the failure of a hard drive we are missing episodes 1 – 14. These are some great shows, like our very popular first EDC bag episode, How to Train a Dog, and our famous show about sleep. We really hope these awesome shows aren't lost to history. If you have any or all of these episodes (maybe saved on your phone?) and are willing to help us out let us know!
This will only be the audio episodes. There are a couple of important things for you to know. First, "www.acrossthepeak.com" doesn't exist any more, so don't try to go to our website.
Our amazing Insta (@acrossthepeak) is still live, but we can't access it, so don't bother "liking" or following us. Unfortunately it won't ever be updated again.
Finally, even though we talk about it in the shows, we don't offer any of our awesome ATP gear for sale, and the vehicle PMCS logbook is no longer available.
The Good News!
It's not all bad news, though. There is some good news to wash it down with!
The rest of our previous episodes are still 100% intact. I will be hosting the shows here (through Soundcloud), and Rich will be promoting them, as well. These should be alive for a long time here. Also, with any luck someone, somewhere has copies of the storied "Lost Episodes" of ATP.
There are three BRAND NEW, previously unreleased episodes! These will be coming after we have released all the old content and they are phenomenal…as you have probably guessed!
Though the ATP website is dead, I will post photos from the show notes here. When time permits and it seems like it would enhance the episode I may try to recreate the show notes (no promises, though).
ATP is coming back next week. We are dusting them off and gearing up, and will release a show a week starting next week…until they are all gone, so stay tuned!
Closing Thoughts
We are so happy that the Across The Peak Podcast will see the light of day again! So much care, time, and effort was put into them, and we want to share them with the world. We hope you like 'em, but either way they're here to stay!
~ Justin & Rich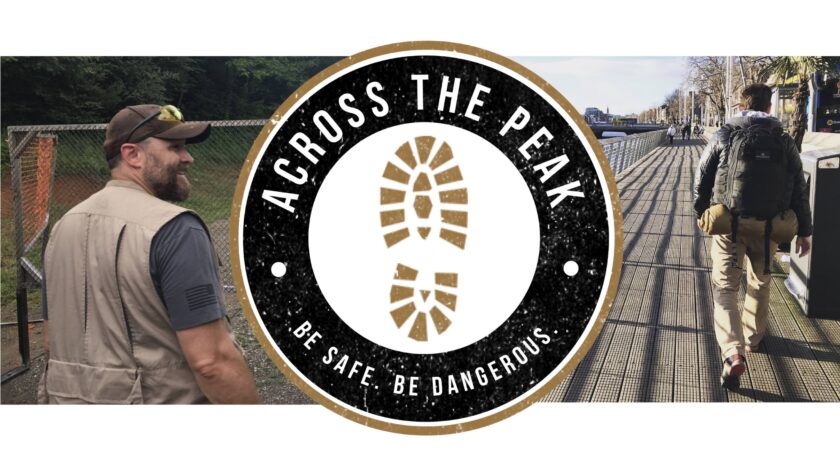 ---