This is just a quick, in-between-posts post about a gadget that I really dig. I recently changed my EDC knife to a Spyderco Para Military 2. As soon as I got it I immediately disliked the clip. It was shiny, and very high-riding. Fortunately, the PM2 is one of the most popular EDC knives on the market, so there were plenty of replacement options. This led me to MXG Gear.
Full Disclosure: I paid full price for two MXG Gear Clips and have received no incentive whatsoever to promote these clips (MXG doesn't know I exist). There are a couple of Amazon.com affiliate links here, though.

Spyderco Clip vs. MXG Gear Clip
I went with a plain (uncoated), deep carry clip for my Para Military 2. There were two things I didn't like about the OEM Spyderco clip. First, it was shiny. If possible I don't want to draw attention to the fact that I'm carrying a knife – my knife is a simple tool that cuts things, not a piece of male pocket jewelry. The subdued color of the MXG Gear clip seemed to suit my tastes and blend in with my typical pants just a bit more than the factory clip.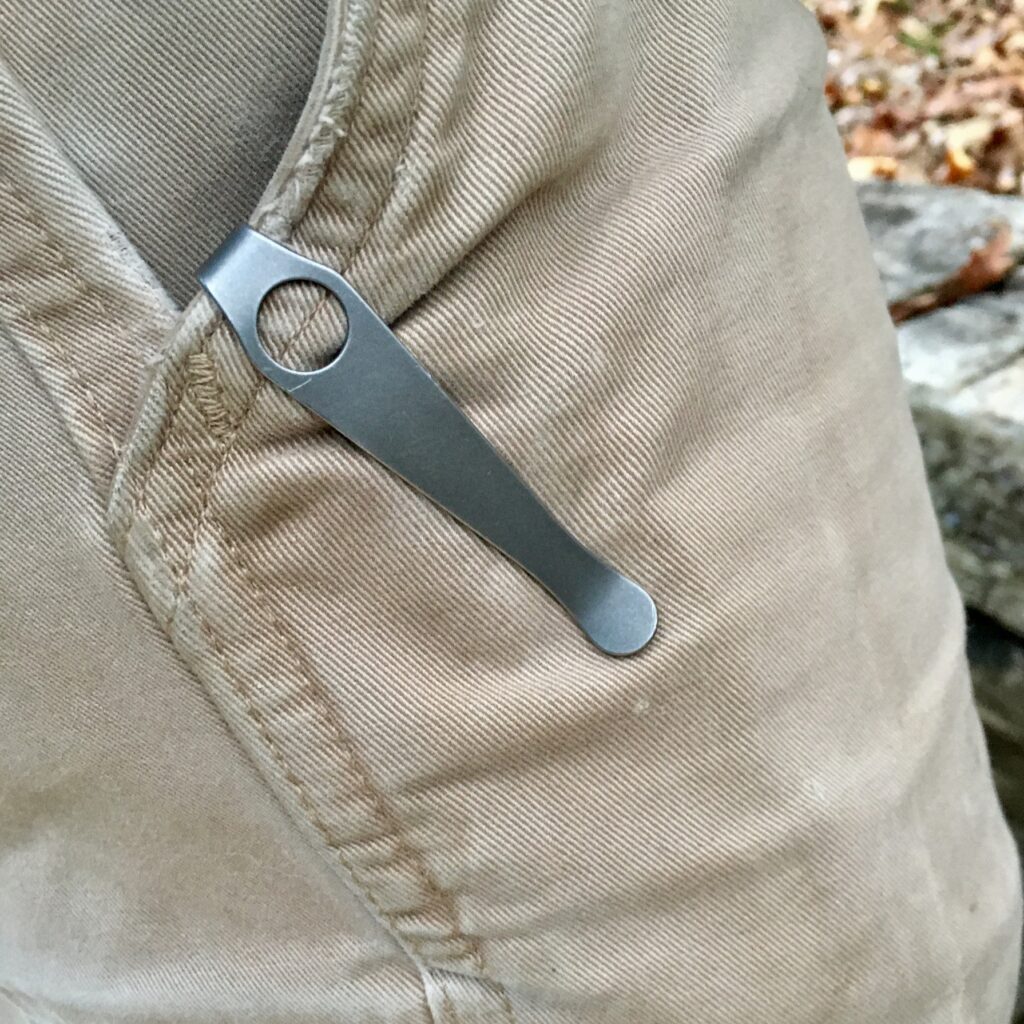 Secondly, the factory clip is NOT a deep-carry clip. It leaves maybe half an inch of the the knife sticking out above my pocket. That's not the biggest deal but again, I don't like advertising that I have a knife any more than I have to. MXG Gear offers a number of deep carry clips that get the full knife below the hem of the pocket. This might not be a big deal for you and it's not a huge deal for me, but coupled with the subdued color the MXG Gear clip was worth it to me.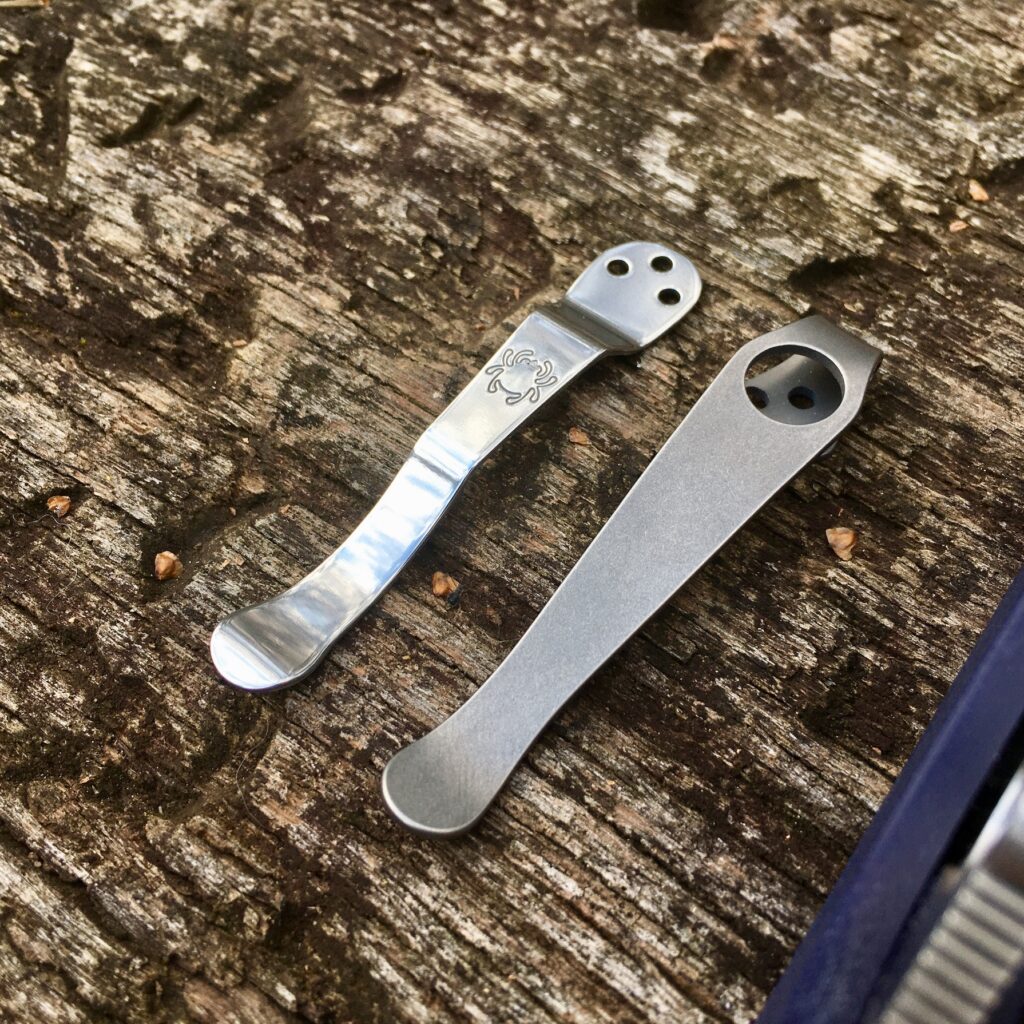 MXG Gear Knife Clips
MGX Gear makes titanium replacement clips for all kinds of knives. Supported brands include Benchmade, Chris Reeves, Emerson, Hinderer, Kershaw, Ontario, Spyderco, Strider, and Zero Tolerance. Clips are available in a variety of styles and lengths, and sometimes color (the more popular your knife, the wider the options available). Most run about $23.00 – $33.00, with slight upcharges of a couple bucks for different colors. Most clips are available in plain, blue, black, and bronze.
If you're looking for a deep carry clip for your knife – or simply looking to replace a bent, broken, or lost clip – check out MXG Gear.
---