The Inforce family of lights is nothing new – these lights have been around for quite some time. I actually own two InForce WML Gen2 lights, but on cleaning out the safe the other day I realized I've never reviewed them. Let's take a look.
This article contains affiliate links.
The light being reviewed here is a light that I purchased at full retail price. In fact, I own two of these lights that I purchased a couple years ago. This article contains affiliate links, but I have no financial relationship with InForce and no interest in the sales of InForce products.
InForce WML Gen2
The light under review here is the InForce WML Gen2. This light is black in color, operates on a single CR-123 battery, and  comes in several variations. The "WMLx" series puts out twice as many lumens, 800, versus 400 for the standard WML series. The series also includes two-cell models in both the WML and WMLx variations. And all four versions are available in your choice of black or FDE.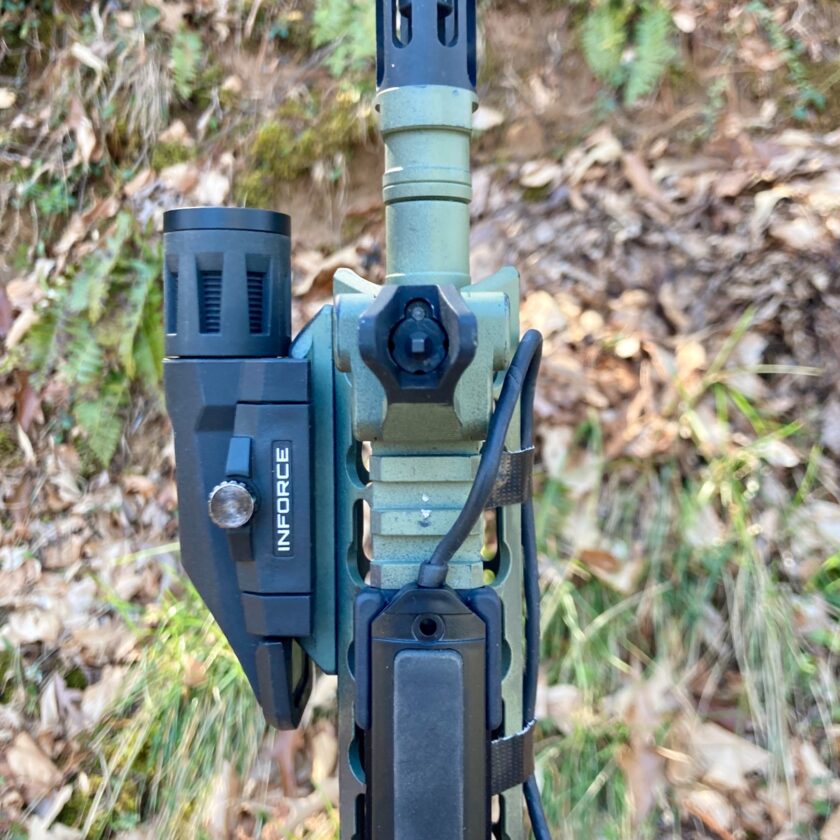 The InForce WML Gen2 is both compact and lightweight. At 3.2 ounces you are hardly going to notice it on your gun. It's just over 4 inches long, so it will fit on just about anything. Seriously, the size and weight of this light aren't bad. Let's take a look at the features.
Switch and Lockout Features
The InForce WML family has a slanted, "Non Slip" button. The button is my only real complaint, but I'll get to that in a second. The idea isn't bad, I just don't think the execution is there.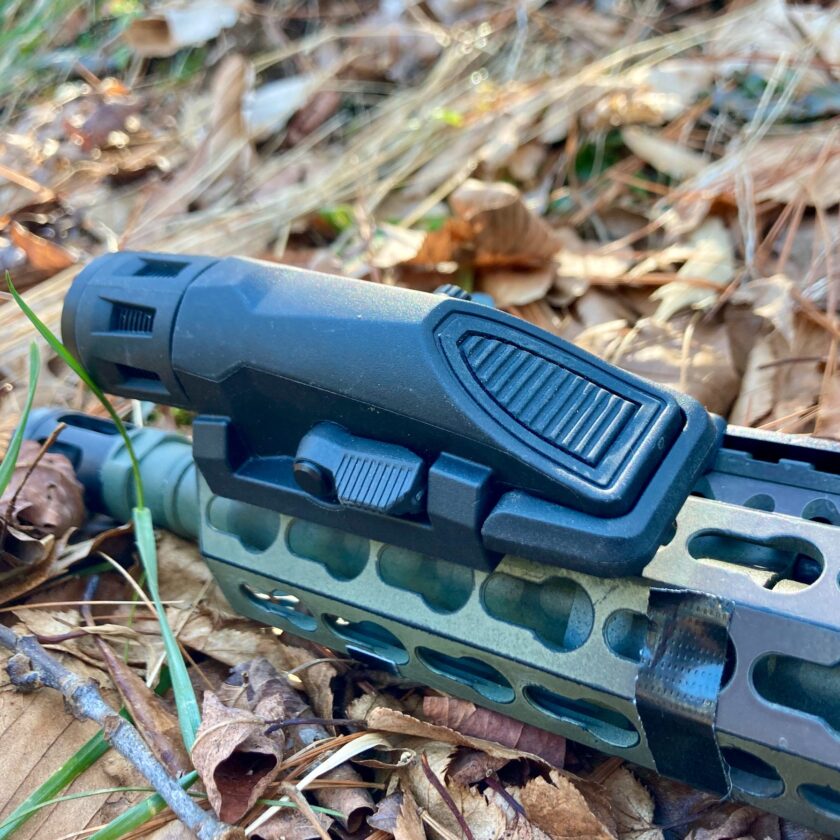 The light can be locked out by loosening the bezel 1/4 of a turn. I've found that it doesn't take quite that much. This is a pretty useful feature – I really appreciate a lockout on a WML, as I mentioned in my recent recce rifle article.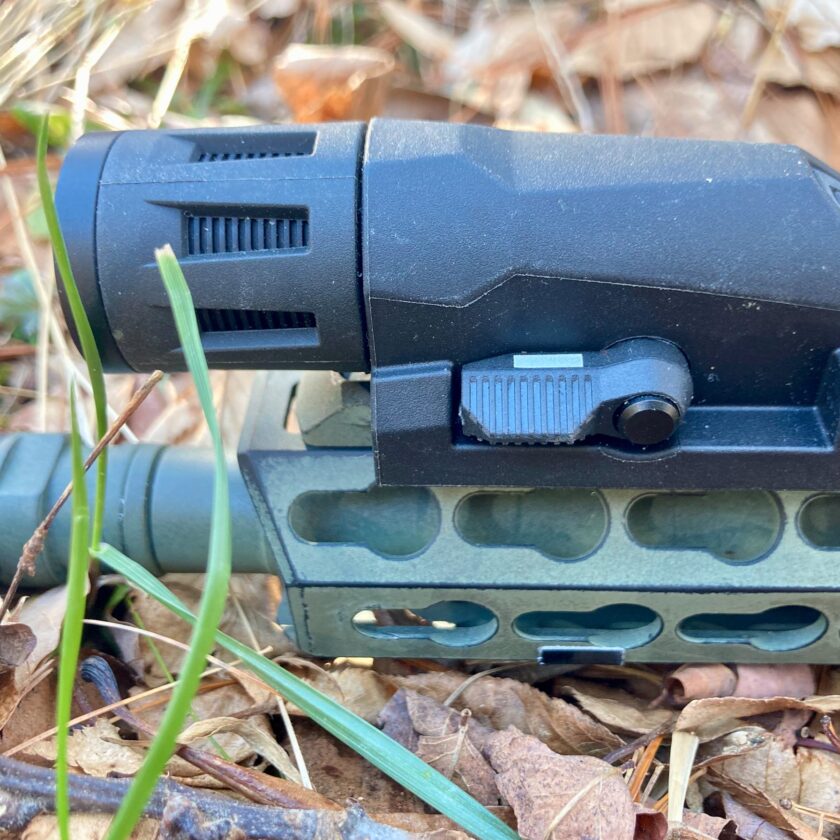 Speaking of lockout, there is also a safety switch on the InForce WML Gen2. Flipped down you'd barely notice it's there. Flipped up it blocks the switch, preventing an inattentive user from activating the light. Neat idea, but personally I've found this feature to be more trouble that it's worth.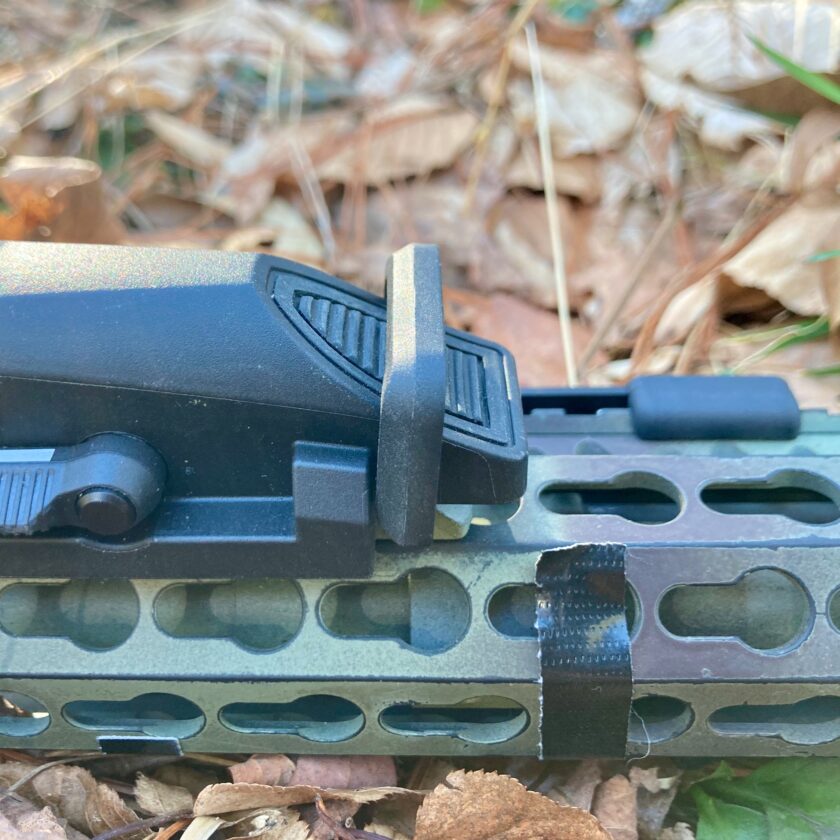 First, it's flimsy and can easily be knocked back into its resting position, so I wouldn't rely on it. Second, I've accidentally knocked this safety up into the "engaged" position when shouldering the rifle. If you ride your thumb down the rail of the rifle it can kick the switch up – exactly what you don't want. "A" for effort and I love the idea, but I don't think the execution is quite there.
Operation Modes
The InForce WML Gen2 has a switch that I actually really love – the mode switch. Switched to the rear position the light ONLY functions in momentary on. This is the only mode I need or want on a rifle-mounted WML. I sincerely appreciate that this mode is available by itself, with nothing else to get in the way. I wish Streamlight would take this to heart.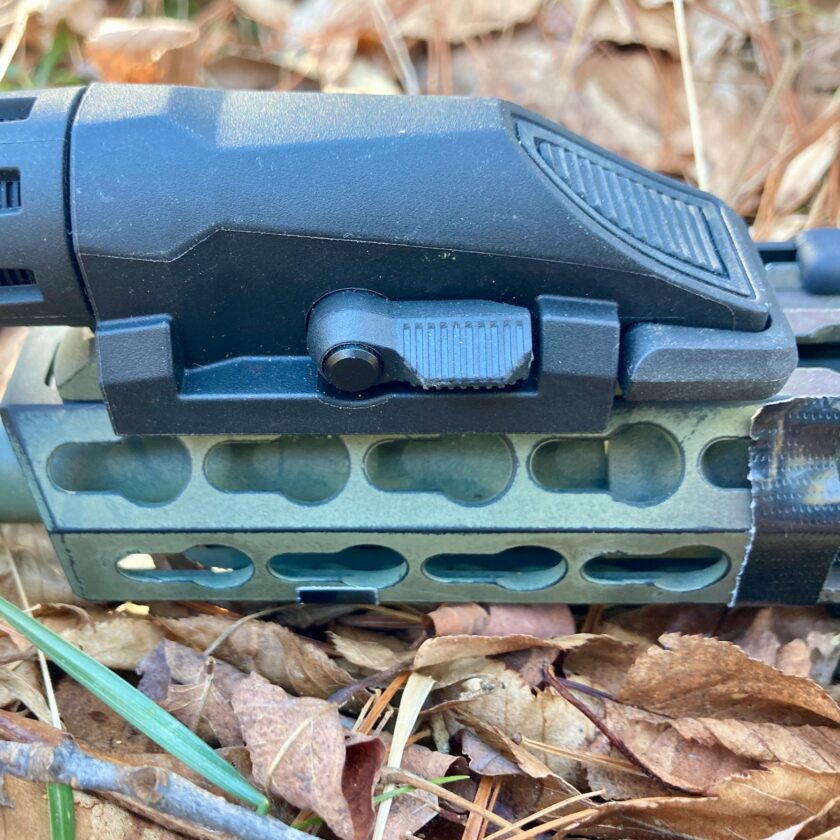 Switched forward a white bar is displayed on the switch. This opens up a couple more modes. First, a short press of the switch (<1 second) operates the constant ON mode. This turns the light on and leaves it on. A long press (>1 second) operates the light in momentary. When you release your thumb the light turns back off. The third option is a strobe function. I could do without this completely, but it's only access by quickly double-clicking the switch. This isn't a bad setup at all, and good on InForce for giving users the ability to have all the goodies, but operate only in momentary on.
Complaints
My big complaint is with the switch. It's in an awkward position. On paper it looks great, but I don't like how angled it is. If you put it on the side of your rail it's hard to hit with your support-hand thumb without altering your grip. If you put it on the top rail it works OK, but who doesn't already have shit on the top rail?
Second, the switch is stiff. Really stiff. Like, stiff to the point that I have trouble actuating it sometimes, especially coupled with the low-profile nature of the switch. In momentary on mode it can be difficult to keep the light on for more than a few seconds. I guess this is an additional safety feature but I find that it gets in the way of operating the light. On the other hand, this is probably a very difficult light with which to have a white-light ND.
The Bottom Line
The InForce lights aren't terrible, I just don't think they are a great value. InForce used to be in that budget line of flashlights. Now with the InForce WML Gen 2 as reviewed here and the 800-lumen WMLx going for $100+ and $125+, I'd have to recommend a brand with a better reputation. Personally I would take a Streamlight over the InForce all day.
Some Streamlight weapon-mounted lights are a bit more expensive, but not prohibitively so.  And some great Streamlight lights, like the Pro-Tac Rail Mount are cheaper! The Pro-Tac puts out 1,000 lumens, has an easier-to-operate switch, and is actually constructed of metal. Personally, I'd take that all day over the InForce.
---