In January of 2021 I committed to some New Year's resolutions: spend 15 minutes per day learning Spanish, workout 3 times per week, shoot my bow 3 times per week, read 73 books, and stay off tobacco. This is my progress so far in the year.
This month has been instructive. I've modified my goals somewhat, so during this installment I will also issue some refinements at the end.
January, 2021
Week 1: Jan 3 – 9
Spanish: 100% from 1 January. Every day, no days off (so far). Spanish is going great, except that I sometimes nearly forget to do it. I need a better system so I don't forget.
Workouts: 2/3. On Tuesday the 5th I did this beginner KB workout with a 25-pounder, and I did a 6.7-mile, moderate-difficulty hike on Saturday the 9th. I wasn't excited to start off week one missing a workout. However, I got a tattoo on Wednesday the 6th and decided to take care of it rather than pushing for an arbitrary goal. I'll be back on the workout train on Tuesday.
Bow: 3/3. I shot 24 arrows on the 4th, 24 on the 5th, and 60 on the 6th.
Books: 6 books down in the first week (plus the first two days of the month). I probably won't be able to maintain that pace but I wanted to start strong.
Tobacco Free: YES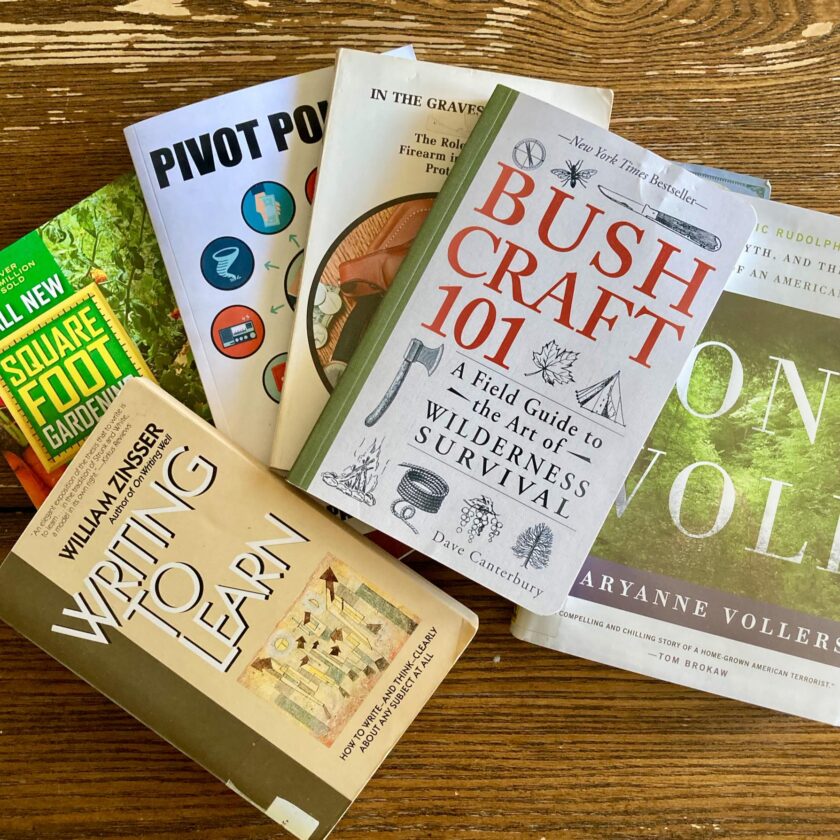 Week 2: Jan 10 – 16
Spanish: 100% from 1 January. Every day, no days off (so far). This week I was really good about doing it (almost) first thing in the morning before I forget.
Workouts: 2/3. On Tuesday the 12th I did this beginner KB workout with a 25-pounder. On Friday the 15th I did the same workout using a 35-pounder for the first round and a 25 for the second 2 rounds.
Bow: 3/3. 12 arrows on Tuesday the 12th, 42 on Thursday the 14th, 30 on Saturday the 16th
Books: 4 books in the second week
Tobacco Free: YES
Week 3: Jan 17 – 23
Spanish: 100% from 1 January. Every day, no days off.
Workouts: 3/3. Sunday the 18th 6.9-mile hike, Monday the 17th 5.6-mile hike, this beginner KB workout on Friday 22 (2 rounds with 35# kb, 1 with 25#)
Bow: 3/3. Monday the 17th 36 arrows, 19th 72 arrows, 22nd professional archery lesson/36 arrows
Books: Definitely slowing down on the books at 1 but I knew 6/week was unrealistic. I started some much longer, slower books this time. I imagine the rest of the year will be a similar ebb and flow, as was last year.
Tobacco Free: YES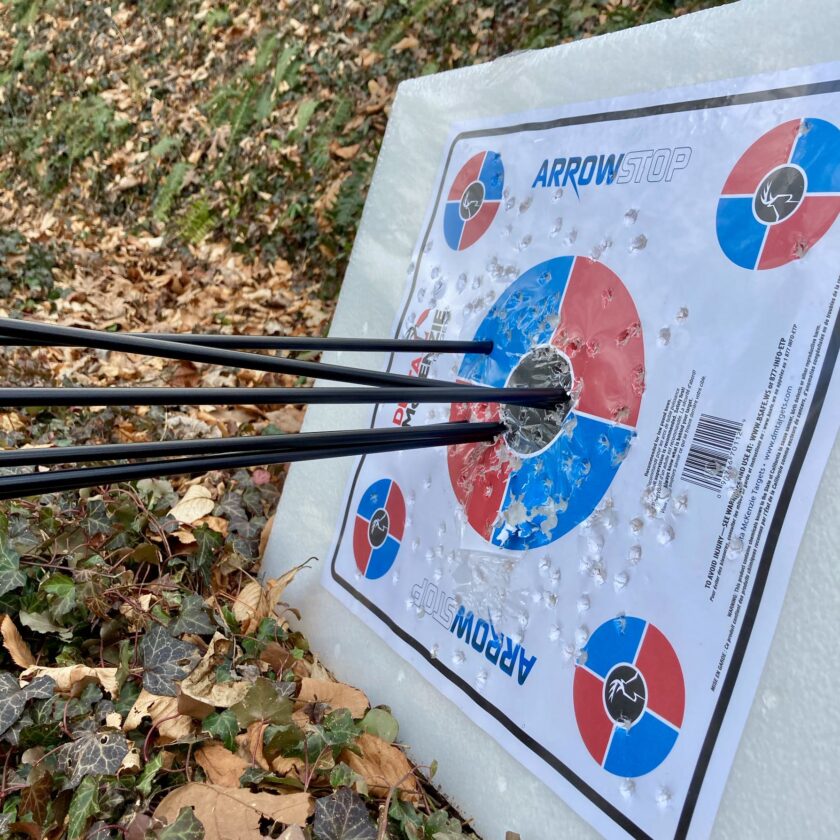 Week 4: Jan 24 – 30

Spanish: 100% from 1 January. Every day, no days off.

Workouts: 3/3 – On the 25th I  did the same kettle bell workout, 2 times through with a 35# and once with a 25#, on the 27th I did it again using a 35 for all three rounds with the exception of three exercises that I needed a lighter weight for (two of the squat-presses, and the third overhead press), on the 29th I did the same workout with a 25# KB for time (15:55).
Bow: 4/3 – 48 arrows on the 25th, 48 on the 27th, 60 on the 29th, 36 on the 30th

Books: 3
Tobacco Free: YES
Refinements
I'm going to slightly modify some of my goals based on my performance this far.
Books: I think 73 books is weak. I'm almost 1/4 of the way there. I'm going to shoot for 100 books this year.
Counting Books: Books will be counted during the week in which they are finished. In the third week of January I only "read" 1 book, but in reality I almost finished two fairly long books…but didn't finish them until I was into the third week. It will all equal the same total but for tracking purposes I'm counting it for the the week I finish it.
Workouts: I started with a goal of 3 workouts per week. Then I modified that to any combination of 3 weight workouts and hikes. I'm taking that back. At least 2 out of 3 have to be a weight workout, and preferably 3 of 3. Hiking is our entertainment so it doesn't demonstrate much discipline to do it.
One other thing on workouts. I'm sure some of you have noticed I did the same KB workout all month long. I know that's not idea for optimal for "gains, bruh!" To be honest I don't have the mental bandwidth to come up with my own exercises at this point so I stuck with that. I will try to find something else that incorporates some other exercises (KB swings, TGUs, etc.) next moth. Perfect world I'd like to have five or six good, full-body kettle bell routines down and just rotate through them. If you guys have something, feel free to send it my way.
Thoughts
And that's it. Honestly I don't consider this month a bad showing at all. Next month I'll try to step it up a bit on the workouts,
---