Welcome back to the Across The Peak Podcast, the show Where Rich and Justin discuss preparedness, the birds and the bees, guns, history, tattoos, and… well, basically all the stuff your old man shoulda taught you! After a four-year silence we are re-releasing the ATP archive. Here it is, folks, Across The Peak Episode 002: On Being Competent and Dangerous! This show was originally released on 07/31/2018.
This article contains affiliate links.
On Being Competent and Dangerous
This was another groundwork-laying episode. This was an attempt at delving a bit more deeply into the idea behind Across The Peak. It ended up being a bit of a rumination on values, manhood, and imposition of will.
---
This article contains affiliate links.
The show opens with some banter. Notably we talk about the origins of India Pale Ale (IPA) beer. Turns out The Cannon Brew Pub in Columbus, GA still offers the "Special 'Ops IPA" I saw in 2005 while attending Airborne school. After that we get into the meat the show. We discuss:
The warrior ethos and attempt to define both "warrior" and "ethos,"
Dr. Jordan Peterson (Peterson/Stossel interview quotes below),
An attempt at defining "competent and dangerous" (A Very Old Man for a Wolf on Outside Online, mentioned in this show),
The imposition of will, and resisting others' imposition of will,
The crux of the episode: virtue without the means to enforce it is meaningless.
Rich offers us an amazing quote: "Don't hurt when you can hold, don't harm when you can hurt, don't cripple when you can harm, and don't kill when you can cripple."
Stossel/Peterson Interview
Peterson, "It's very helpful for people to hear that they should make themselves competent and dangerous and take their proper place in the world."
Stossel, "Competent and dangerous? Why dangerous?"
"There's nothing to you otherwise," Peterson replies. "If you're not a formidable force, there's no morality in your self-control. If you're incapable of violence, not being violent isn't a virtue. People who teach martial arts know this full well. If you learn martial arts, you learn to be dangerous, but simultaneously you learn to control it … Life is a very difficult process and you're not prepared for it unless you have the capacity to be dangerous."
Stossel counters, "By dangerous that implies I should be ready to threaten someone, to hurt somebody."
"No, you should be capable of it. But that doesn't mean you should use it," Peterson finishes.
———————————–
Book of the Week
The Way of Men by Jack Donovan. This was my pick, too. It is a very good book and I highly recommend it. As I discovered a few days later, however, DO NOT get the audio version! The reading is terrible, just terrible. I listened to it recently just to confirm. Confirmed.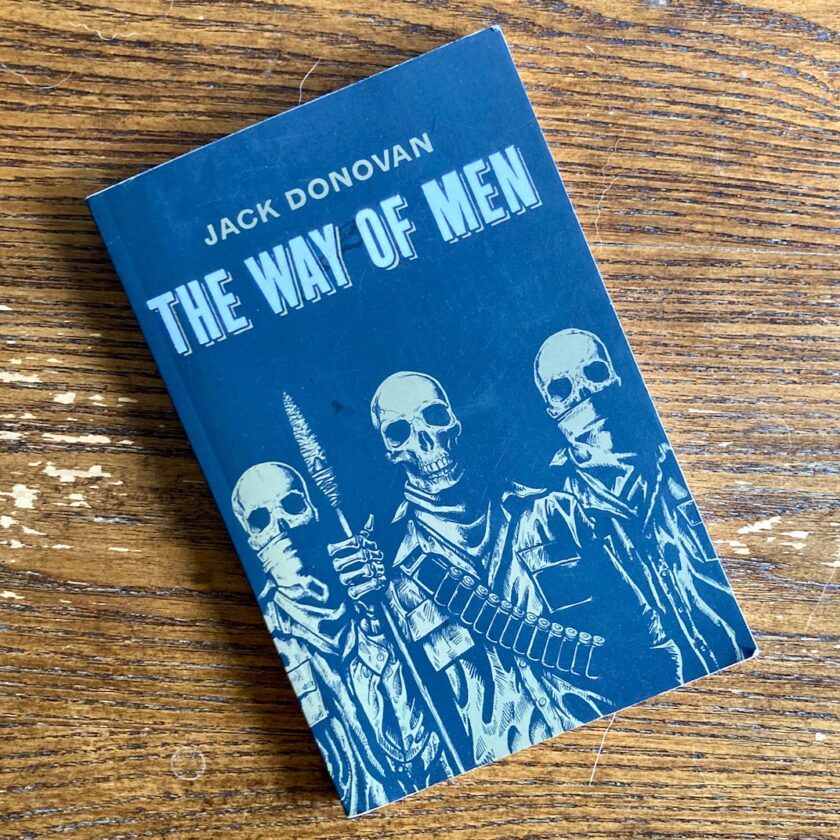 ———————————–
My Thoughts in Hindsight
First, there's that weird "tour guide" thing again. I still don't know what was up with that. Also, "quote of the day"? What the hell is the quote of the day? However, there were some excellent quotes given in this show. Finally, I'm still really impressed with the quality of these early episodes! I expected them to be awful. For a somewhat unstructured episode I thought this was a really good listen.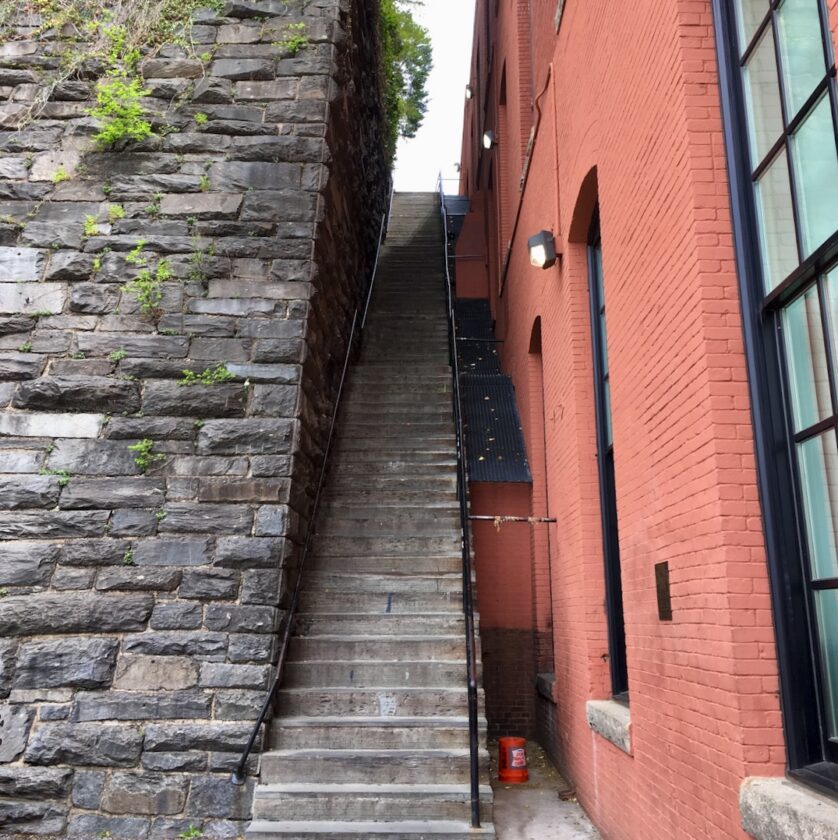 A little "inside baseball" on this episode: the photo above is the staircase show in the film The Exorcist. It is right on the Potomac between Prospect Street NW (above) and Canal Road NW in Washington, D.C. When I told Rich at the top of the show I had been hanging out in the city this is where I was. A friend and I went and walked around the city, then had a pizza and a beer and I headed home to record.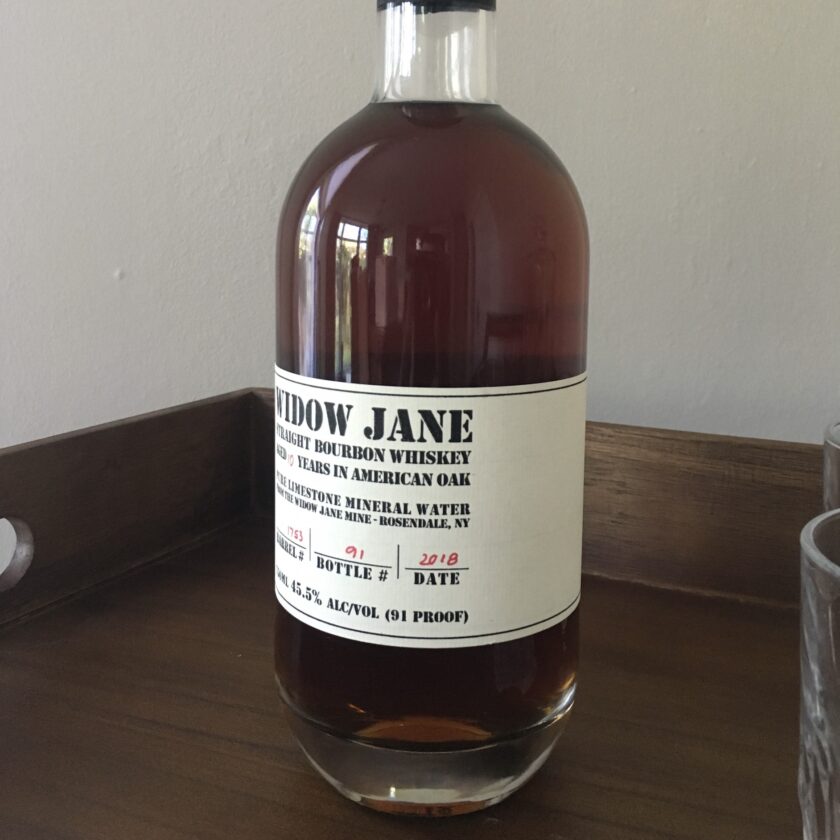 Among other things I did that day, I also purchased this bottle of Widow Jane bourbon. Years later I discovered that it was absolutely one of my favorites. I just finished this bottle a few weeks ago while remembering the amazing time we had recording ATP!
---