Welcome back to the Across The Peak Podcast, the show Where Rich and Justin discuss preparedness, the birds and the bees, guns, history, tattoos, and… well, basically all the stuff your old man shoulda taught you! After a four-year silence we are re-releasing the ATP archive. Here it is, folks, Across The Peak Episode 003: The Generalist Tool Kit, Part I! This show was originally released on 07/31/2018.
The Generalist Tool Kit
This was our first real "content" episode. In it we covered the tools that ever individual should probably have on hand.
---
This article contains affiliate links.
The notes here are largely borrowed from our outline:
Intro/Concept
Why should you have some tools?
– Be able to take care of yourself, do things for yourself
– Use the right tool for the right job
– What more do you need to know?
Limitations
We could go into all kinds of specialty tools (and maybe we will in the future) but for now we're going to cover basic hand tools that everyone should have handy.
Buying tools
– Super high end (Snap On), most average users will overpay for these
– "Good enough" (Craftsman, Kobalt), this is good enough for 95% of people
– Cheap (department store crap), avoid if possible
We'll cover these in roughly the order you should think about getting them.
The Actual Tool Kit
We're going to break this into two "sets" of stuff. The first set can be had for around $100. The second set will cost you another $200-300 depending on how high-end you go. Getting the second set of kit will make you way more capable, but it won't be discussed until next episode.
Toolbox or Bag

You shouldn't have to go looking for all this stuff or have it all over the place. This WorkPro Tool Bag isn't bad.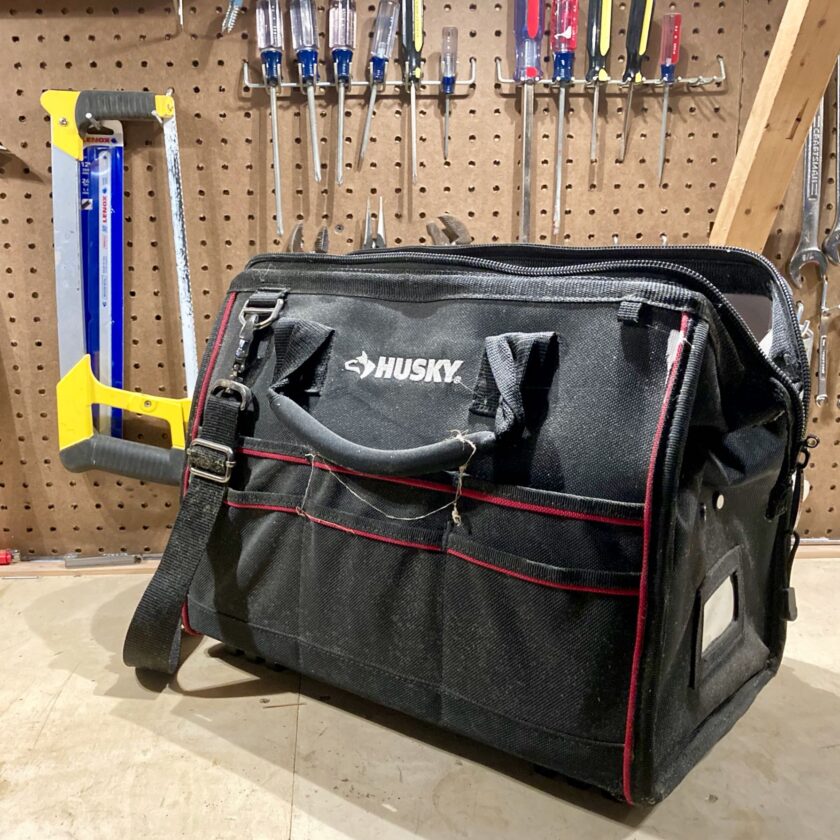 Screwdrivers
Slotted and Phillips, several sizes of each. You probably don't need super big or super small, stick to the mid-range size. This 8-piece Craftsman set is about perfect!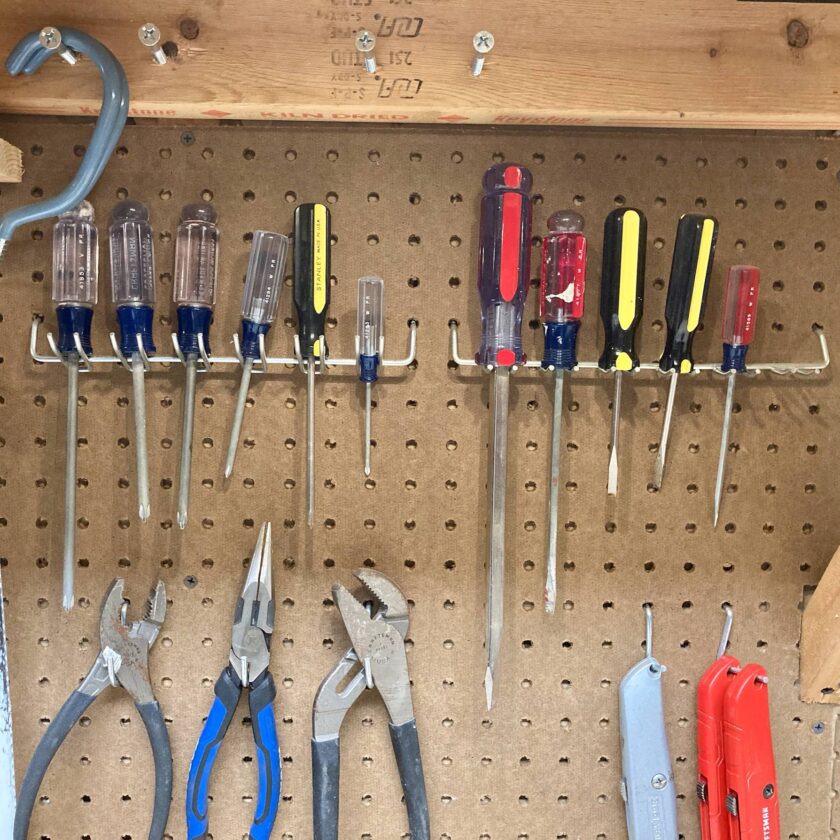 In this show I also mentioned my most commonly used too, a Lutz 15-in-1 Screwdriver. This thing is amazing, and the blade ratchets forward and backward (and can be locked in place). I now have three of these around the house because it is so useful.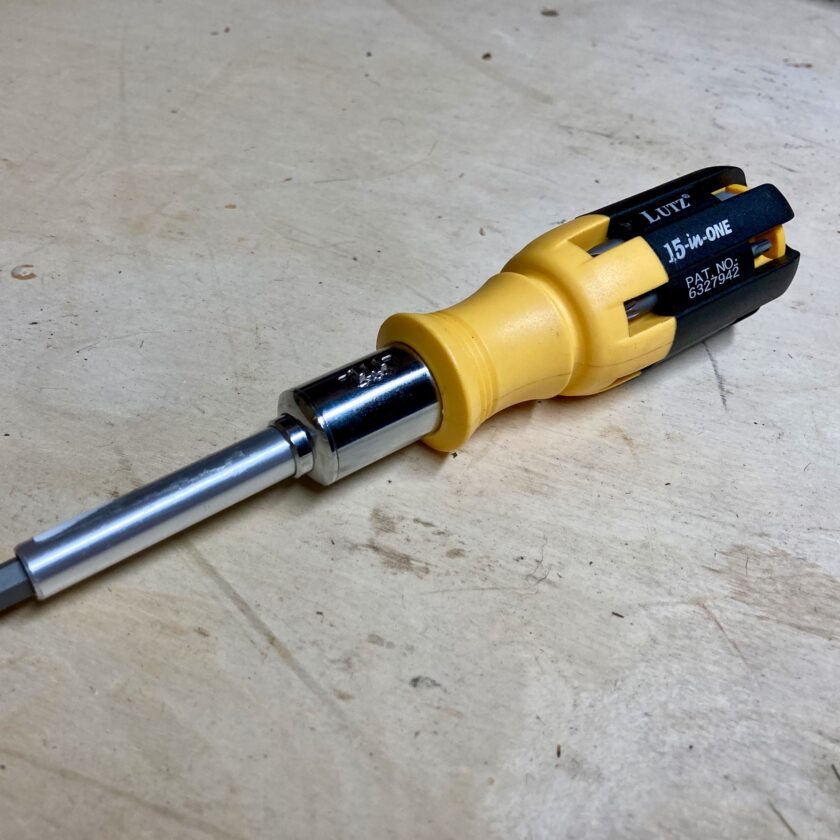 Pliers
You need three types of pliers (and possibly a fourth):
– Standard (aka slip-joint) pliers.
– Needle nose with wire cutters. If you can only afford one, get needle nose.
– Channel locks
– Vise grips (optional)
Hammer
This 16-ounce, straight-claw Irwin hammer costs $10 and will last several lifetimes of moderate use. My hammer is a wooden-handled Kobalt hammer, even though I prefer fiberglass.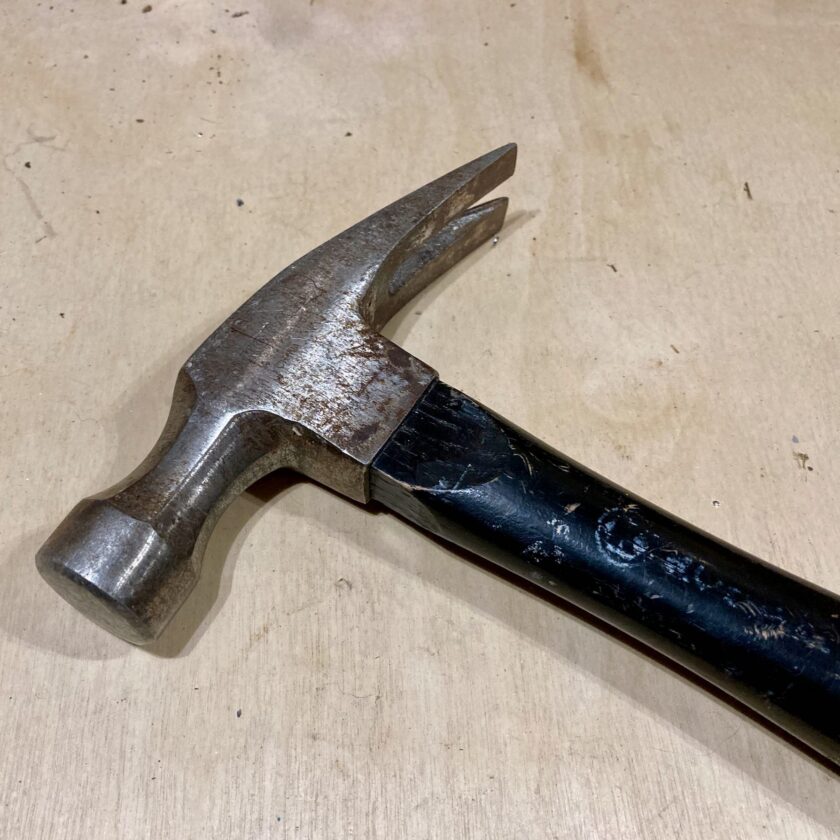 Hacksaw & Handsaw
If there's one saw to have, this is probably it. I own this Amazon Basics hacksaw and would recommend it.For a handsaw, I own a 20″ DeWalt hand saw (available at Lowe's) and really, really love it. It cuts like a dream.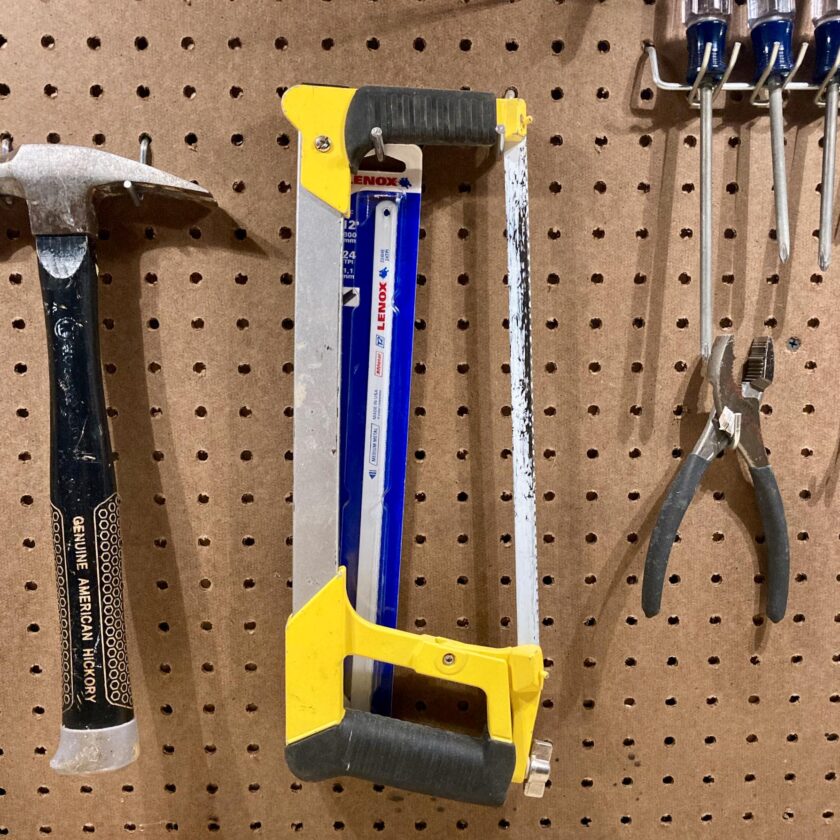 Utility knife
A utility knife with easily interchangeable blades like this one.
– Don't use your carry knife or a steak knife to cut things they aren't intended to cut.
– There is a safety issue inherent in using dull, inappropriate knives.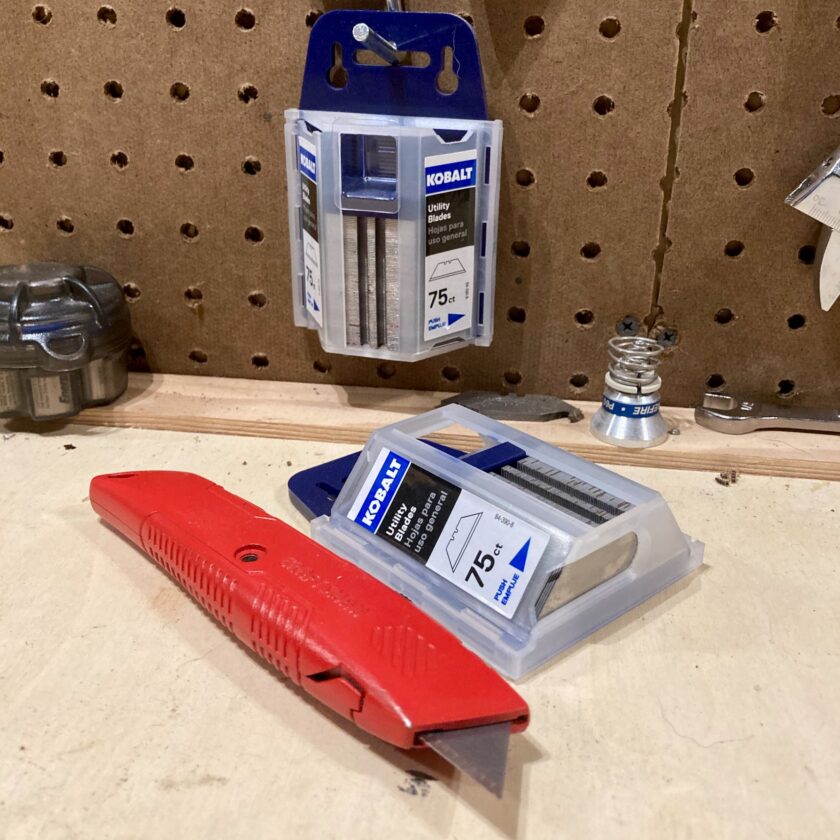 Allen Wrenches
I recommend getting a set in standard, metric, and Torx.  I have this exact set.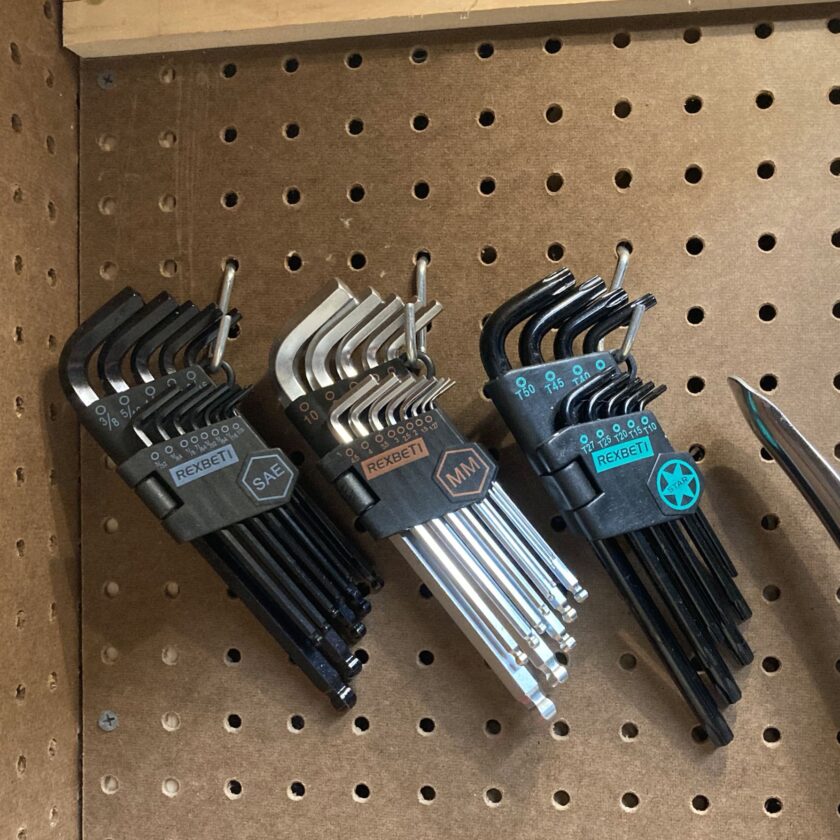 Consumables
You will also need some consumable items like:
– Electrical tape
– Gorilla Glue
– Gorilla Tape
– WD-40
Personal Protective Equipment
At a minimum you should have:
– Eye protection, Z87-rated
– Hearing Protection, and
– Some gloves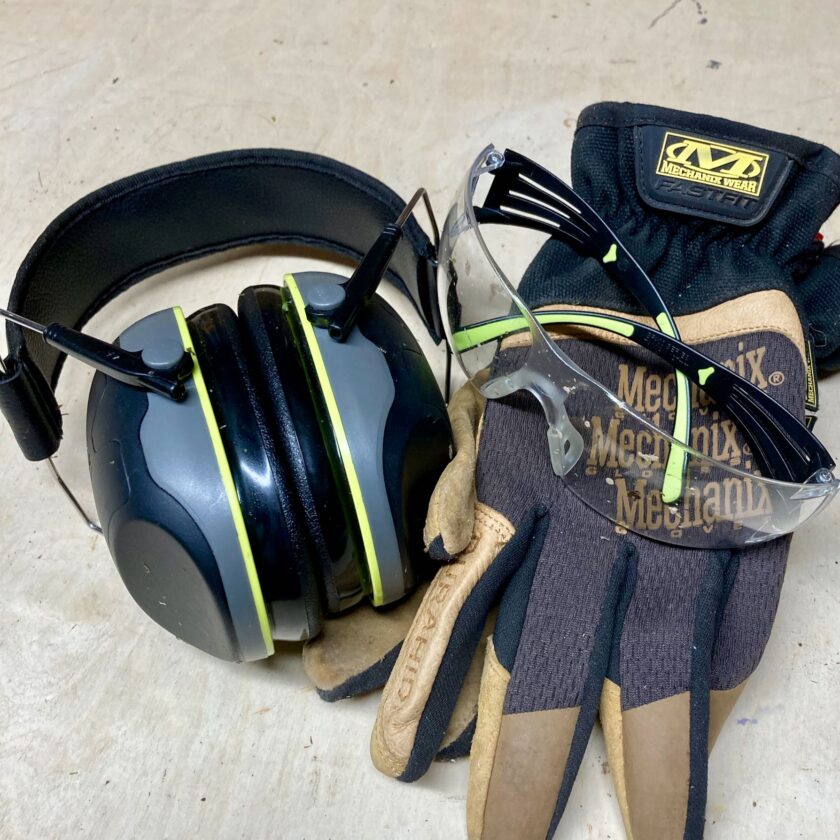 ———————————–
Book of the Week
Hunting El Chapo by Andrew Hogan
———————————–
Hindsight/Behind the Scenes
Honestly, I thought this was a really solid show for being episode 3. It was a little rambling at  times and obviously our outline wasn't fully complete but it did pretty well. I am way more comfortable with black and white topics like this than with squishy stuff like the last show on being competent and dangerous, and maybe that shows?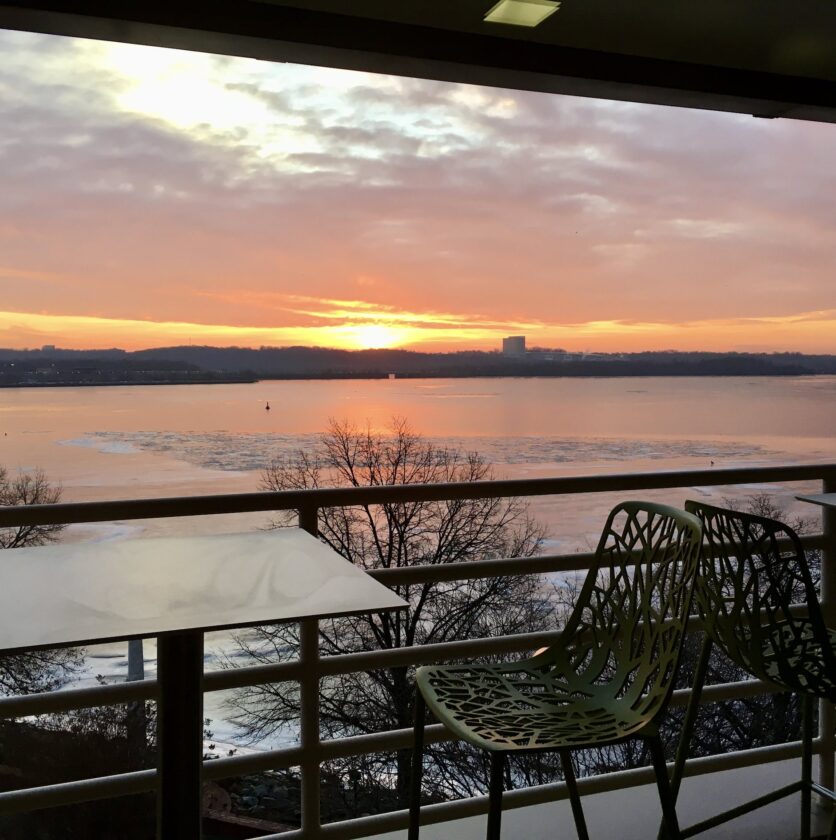 A little "inside baseball" here: I recorded the first four episodes standing at my dresser in a basement apartment in Alexandria, VA. I had the tiger by the tail then – in my mid-30s, single, making insane money in Northern VA area, living on the cheap in a basement apartment in a million-dollar home. Not a bad gig!
---