Welcome back to the Across The Peak Podcast, the show Where Rich and Justin discuss preparedness, the birds and the bees, guns, history, tattoos, and… well, basically all the stuff your old man shoulda taught you! After a four-year silence we are re-releasing the ATP archive. Here it is, folks, Across The Peak Episode 004: The Intermediate Tool Kit! This show was originally released on 07/31/2018.
The Intermediate Tool Kit
The first episode in this series went longer than we anticipated. So we decided to break this into two parts and call this an "intermediate" tool kit.
---
This article contains affiliate links.
What Are You Drinking?
Rich: Nespresso Columbia Arabica Mezzo
Justin: Kicking Horse Coffee's Three Sisters
Aero Press – Justin's bar-none, favorite way to make coffee to this day!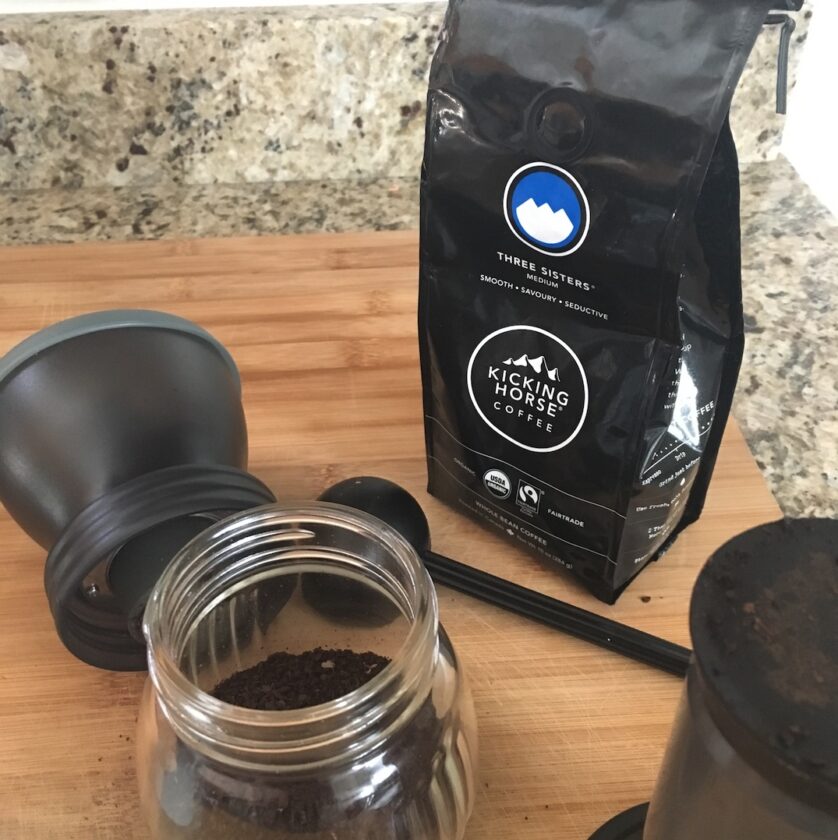 Machiavelli's The Prince and Art of War
Forgotten Items from Last Show:
Tape Measure: Rich really likes the Stanley Fatmax. Mine isn't a Fatmax but I've had the same Stanley tape measure for 12+ years.
Swanson Speed Square – Don't cheap out on the plastic one. If you do you'll end up buying a plastic one AND a metal one.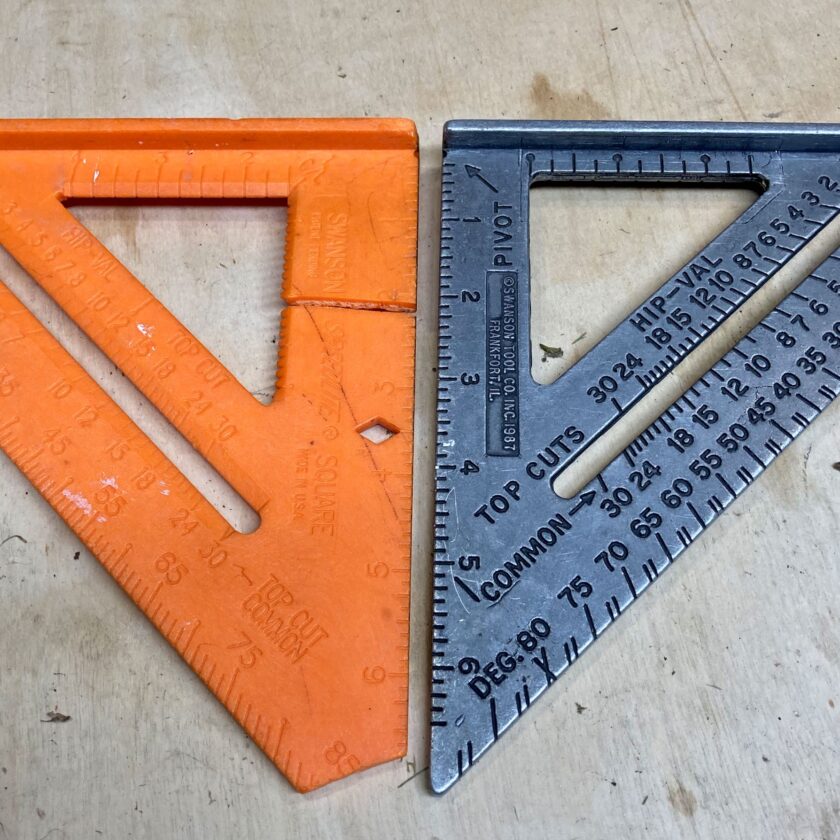 Carpenter's pencils are really handy to have and cost next-to-nothing. Even today I keep a carpenter's pencil in my office in my cup of pens/pencils.
Rachet and socket set
This 34-piece DeWalt socket set is an outstanding value!  A socket set is one of the most useful tools you can own if you plan to branch out from anything other than working with wood.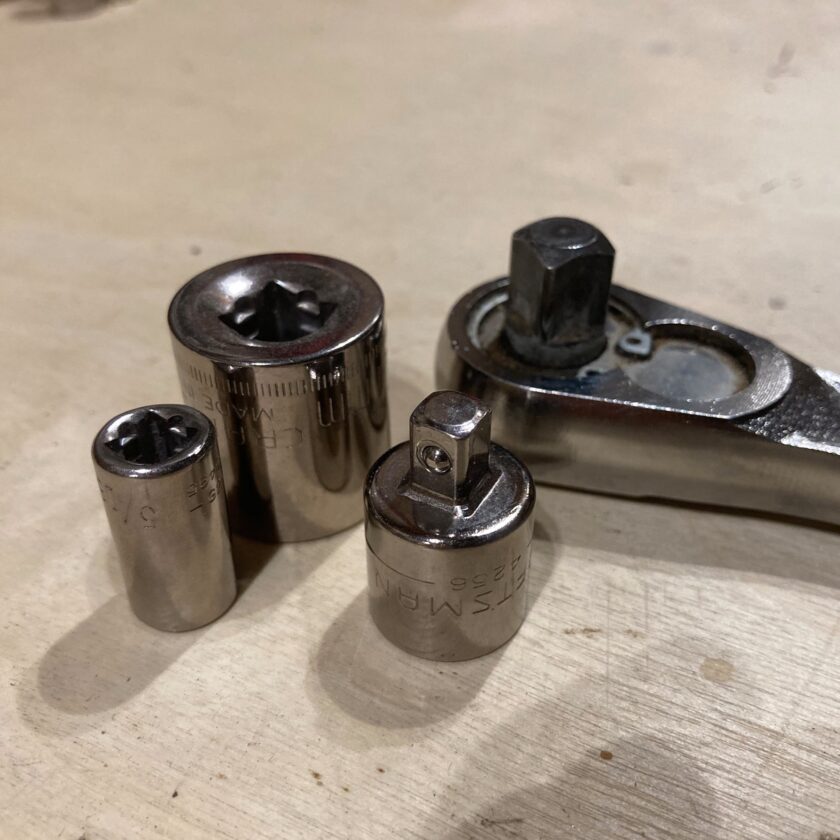 You need a ratcheting wrench and sockets in standard (SAE) and metric. You also likely want some extensions, drive adapters, and that sort of thing.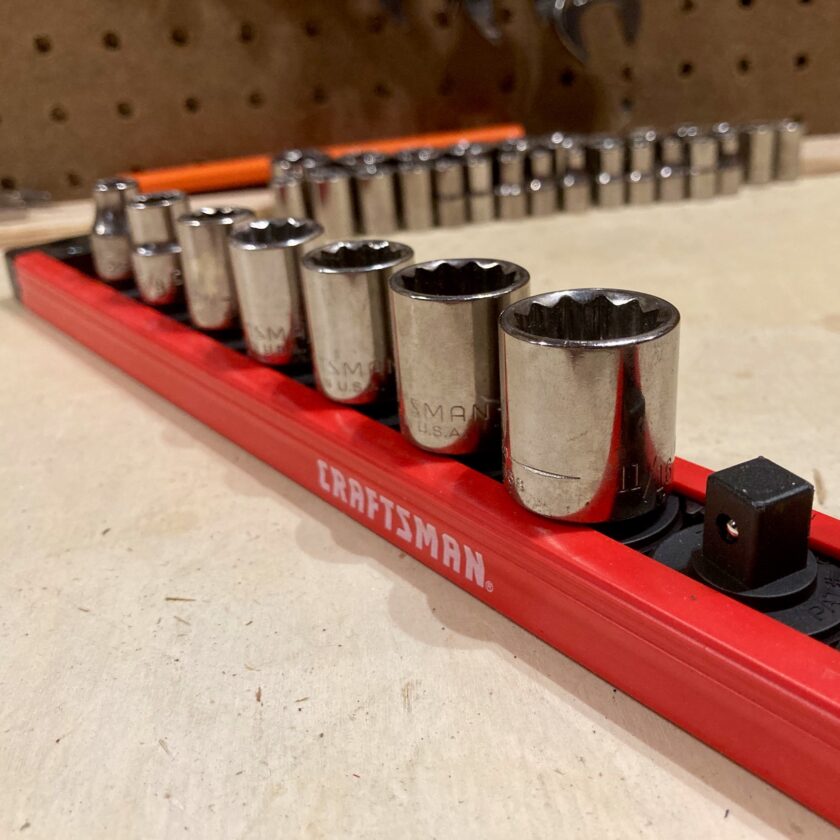 Combination Wrenches
A set of combination wrenches is really helpful, and can work in tandem with your socket set, though they add a good deal of expense. This set from Amazon Basics should serve the average homeowner well.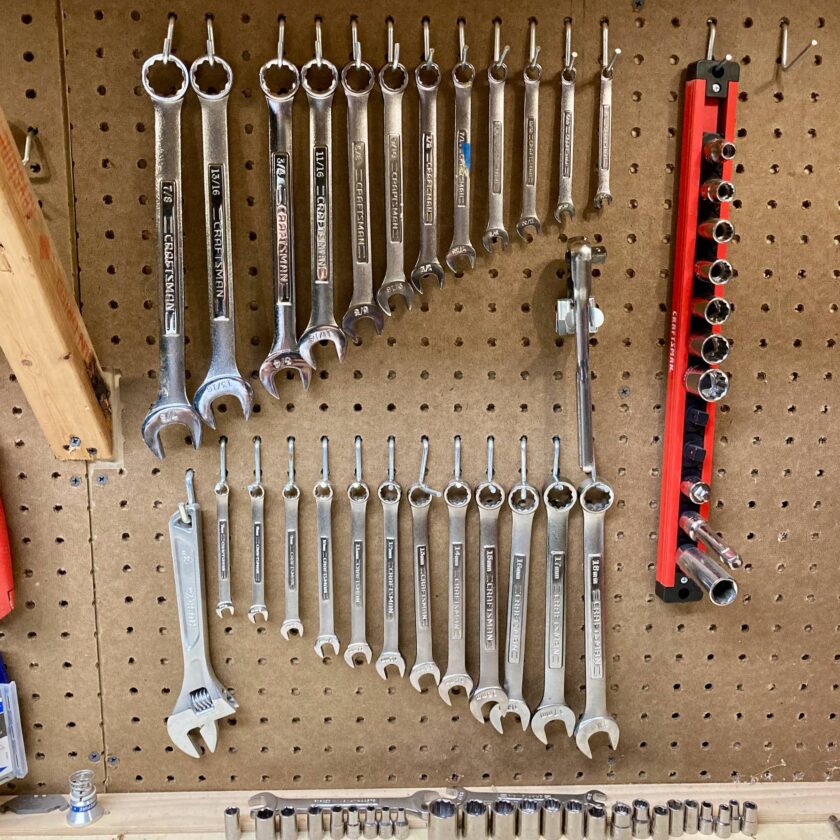 Drill
You can do all sorts of stuff with a drill. a drill can drill holes, use jigs for various purposes (i.e. dowel jigs), drive screws and nuts, cut holes (with a hole-saw bit), etc. You can save a TON of money and get an AWESOME drill if you're willing to get a corded drill.
– Low end: Skil, $35
– Mid-high end: Dewalt, $65 (this is the exact drill I own and have used hard for 10 years).
Cordless Drills: Craftsman, Dewalt, Hitachi. Cordless drills are very handy. If you go cordless we recommend researching heavily and investing in a system so all your tools can share batteries.
You'll also need bits
– Standard bi-metal bits work OK for everything
– A set of driver bits to drive screws
Level
We put it in this category because it is very specialized. On reflection, though, we realized it's not that special. You need a level – a 24″ model should do well. This is the level I own and highly recommend it – it's a great size and is made of metal rather than plastic.
Circular Saw A circular saw is getting a bit more specialized. This is needed if you plan to cut a lot of lumber, otherwise you can probably get by with your hand saw.
———————————–
Book of the Week
The True Believer by Eric Hoffer. I hate to report that I still haven't read this book. It is in my Amazon cart and I will read it soon.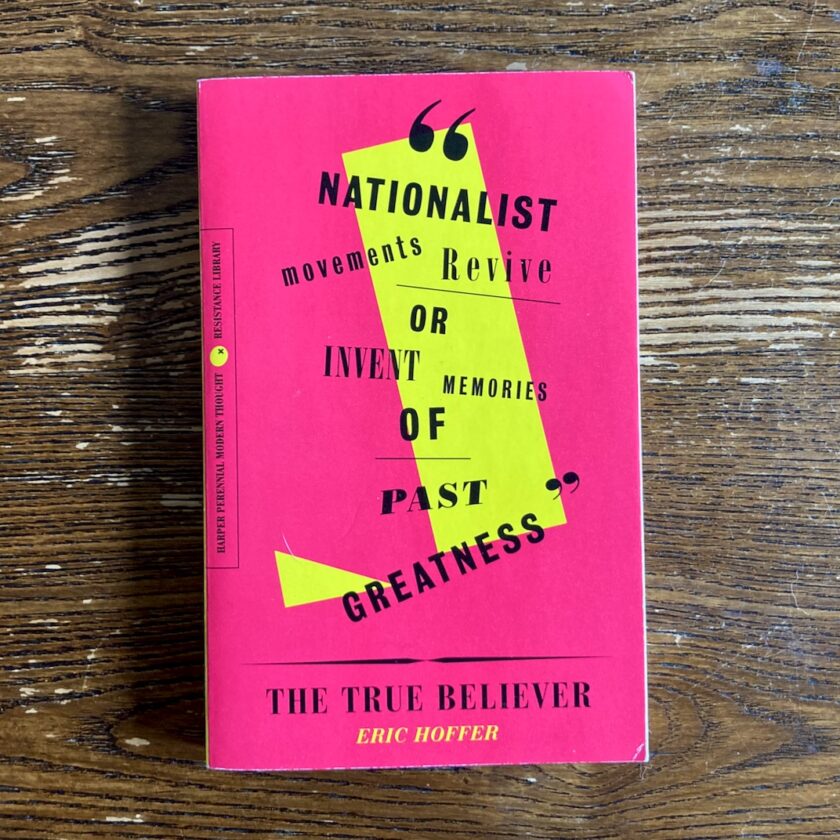 ———————————–
My Thoughts in Hindsight
First, that intro is fucking awesome! I really forgot how good that was. I'm so, so glad the "tour guide" thing is gone. This is the second and final installment of our shortest-lived segment ever: the Quote of the Day! Overall, though, I continue to be impressed!
---