Welcome back to the Across The Peak Podcast, the show Where Rich and Justin discuss preparedness, the birds and the bees, guns, history, tattoos, and… well, basically all the stuff your old man shoulda taught you! After a four-year silence we are re-releasing the ATP archive. Here it is, folks, Across The Peak Episode 035: Travel AAR – 10 Days, 3 Countries, 2 EDC Bags with over 50 photos from the trip! This show was originally released on 02/27/2019.
Travel AAR: 10 Days, 3 Countries, 2 EDC Bags
Special Note to Readers: This Travel AAR is 100% my all-time-favorite episode of Across The Peak. In this version of the show notes I have added way more  detail and many more photographs. Partially this is for my own recollection – this was a once-in-a-lifetime trip! But also, I hope to inspire someone to embrace some unconventional travel. Get out there – do something crazy! Travel for 10 days on a backpack! Travel to Iceland in the winter! Stop reading about it, and get out there and have an adventure!
---
This article contains affiliate links.

What are you drinking?
Rich's Drink: Weller Special Reserve. Rich did, in fact, buy me a bottle of Weller that I enjoyed tremendously.
Justin's Drink: Einstock Toaster Porter
Ky's Drink: Einstock Toaster Porter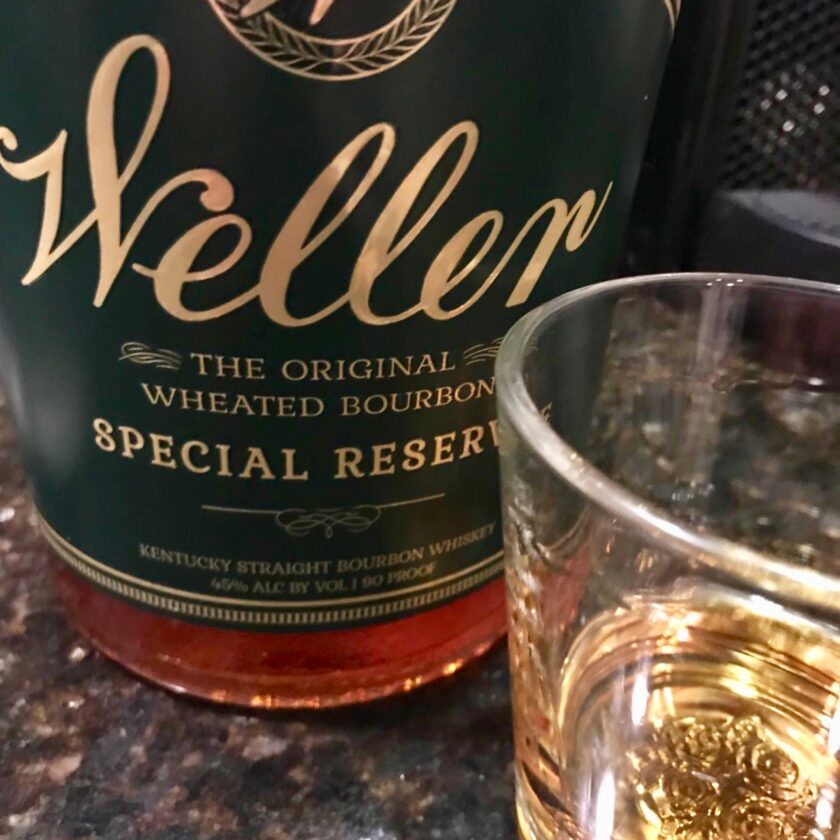 The liquor store we described in the show is still alive and well by all accounts. It is called Tri-State Liquors and is in Bruswick, Maryland. Here is the only picture I took of the place – I really wish I had taken more!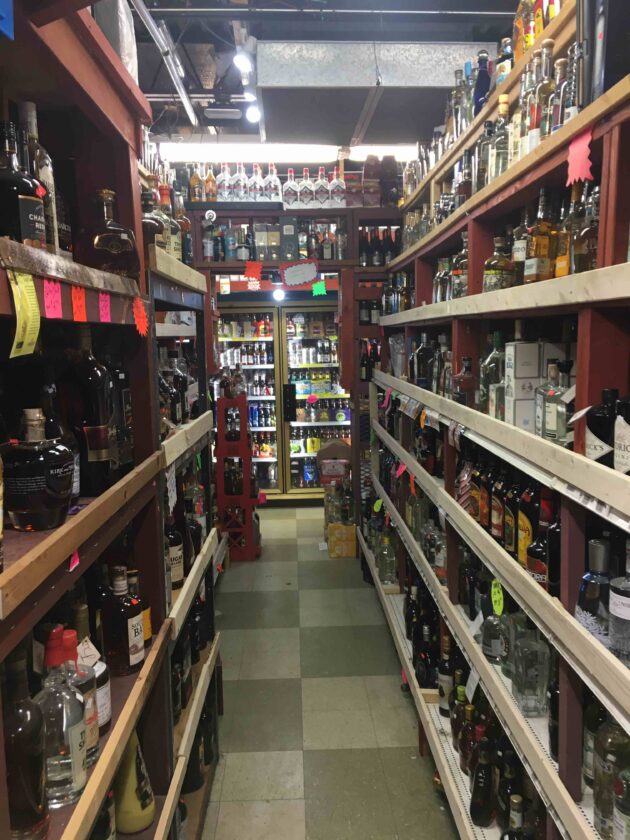 Part 0: Pre-Travel
We did this whole trip on nothing but our EDC Bags discussed in Episode 13 and followed up in Episode 28. The pack below is everything I took for ten days in Boston, Iceland, and Ireland. The pack is a Triple Aught Design FASTPack. This is an expensive bag, but I bought this backpack in 2017 and it's still going strong.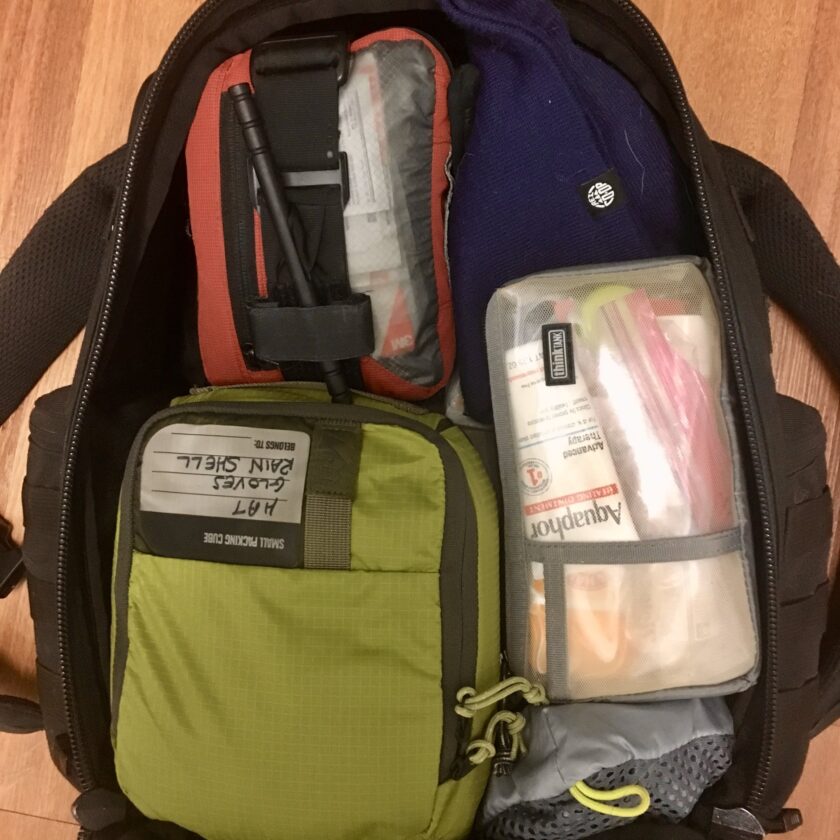 This style of travel isn't for everyone. We had a loose plan, bought plane tickets, and booked lodgings. Everything else was on the fly. The only solid plan we had was to go to Beer Spa in Iceland. This allowed us to go where the moment took us. We had some spectacular experiences…and some so-so ones, but no bad ones.
Travel AAR Part 1: Boston
Day 1: Boston
Our first stop was Boston, MA. I had previously lived in Boston and wanted to take Ky to a few old haunts. We hit the ground running at The Barking Crab. I love a cold, Maine-style lobster roll, and the ones at the Barking Crab are top-notch. If you ever visit Boston, the Barking Crab is a must-do.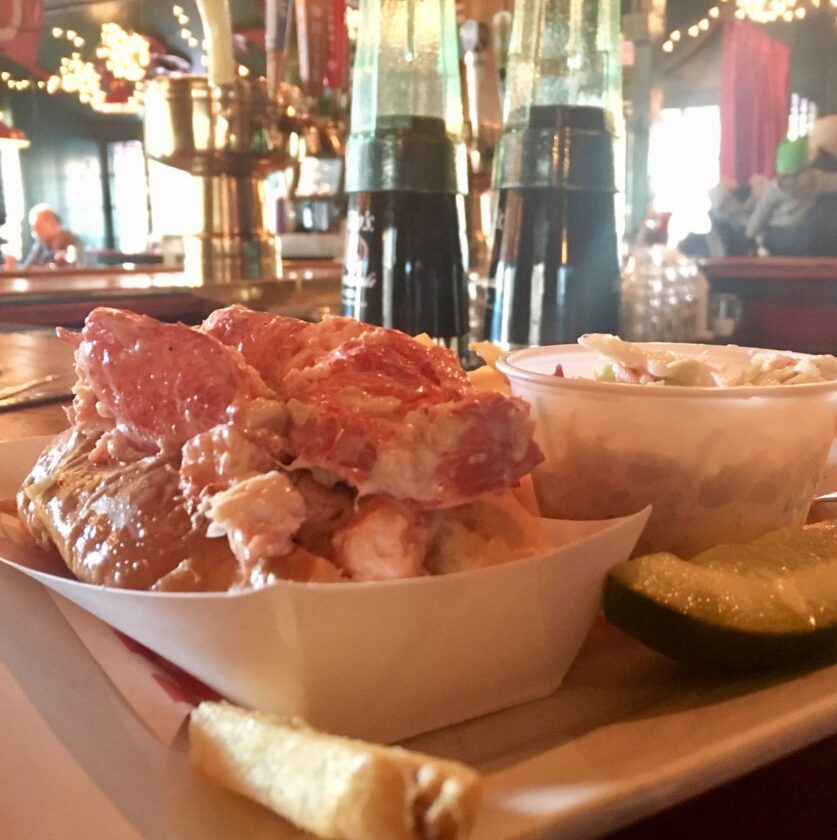 Next we went to Sam Adams in my old neighborhood of Jamaica Plain. I had no idea this was here when I lived in JP, which was probably a good thing. After that I drove Ky by my old apartment, the ground-floor of a three-family home. It's still there.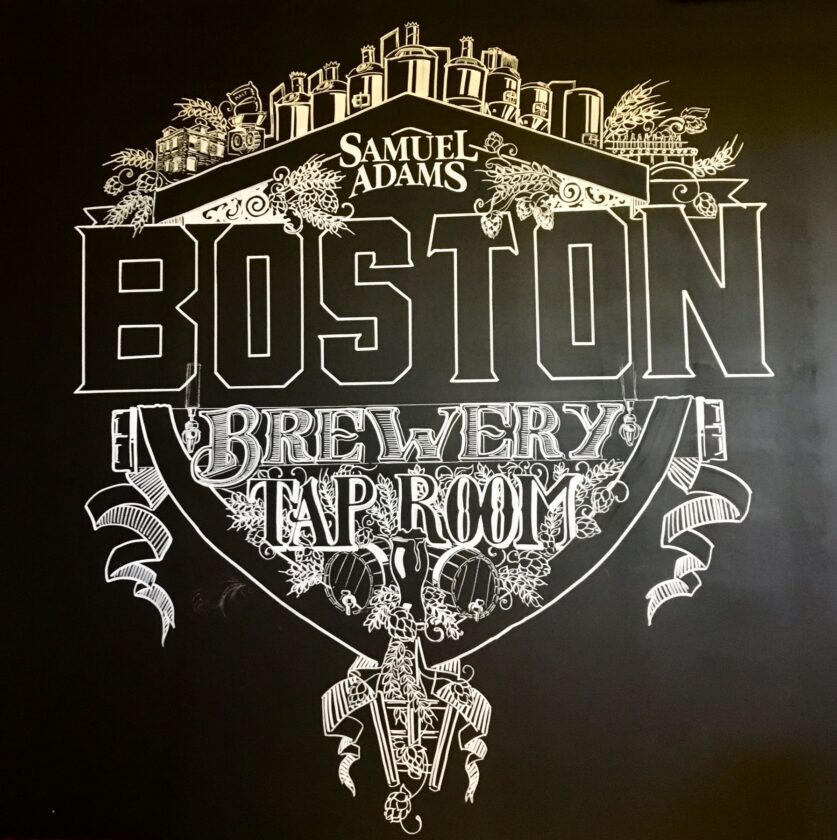 We went into the Back Bay for a scheduled tour at Fenway Park, but not before a beer at the Cask 'n Flagon. It was freezing in Boston – it was the coldest place we went.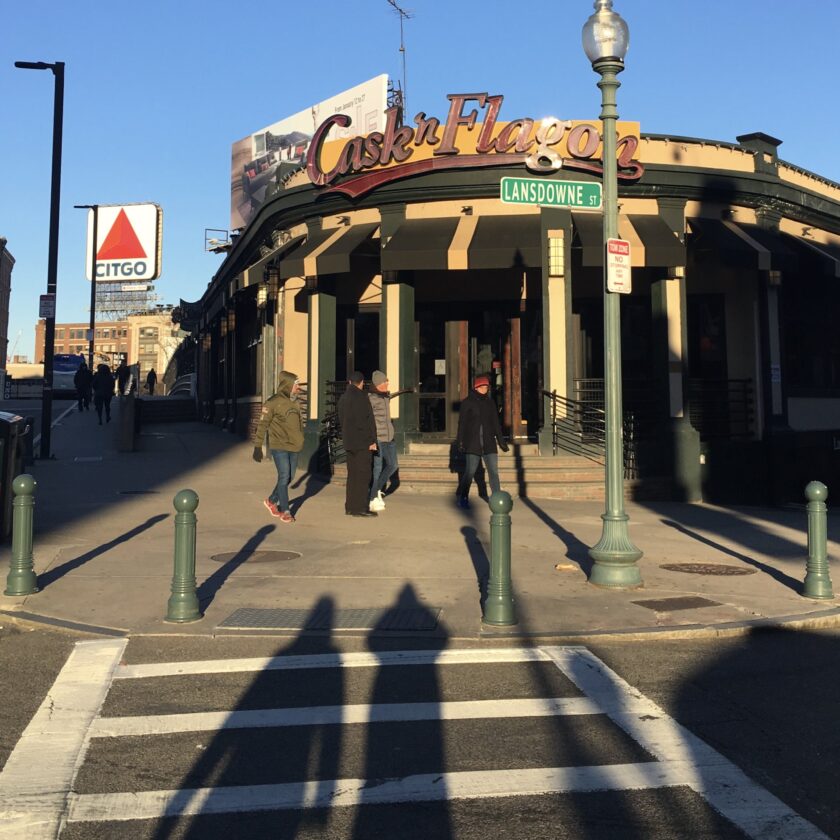 The park was awesome – it was my first time going onto the Green Monster. Even though it was winter it was amazing. I have toured Fenway maybe 10 times and ever single tour has been different. I've only been into the press box once, onto the field once, and up to the Monster once.
After that we crashed hard. We checked into the hotel and crashed HARD. For as light as we were traveling it looked like a gear bomb exploded in our room.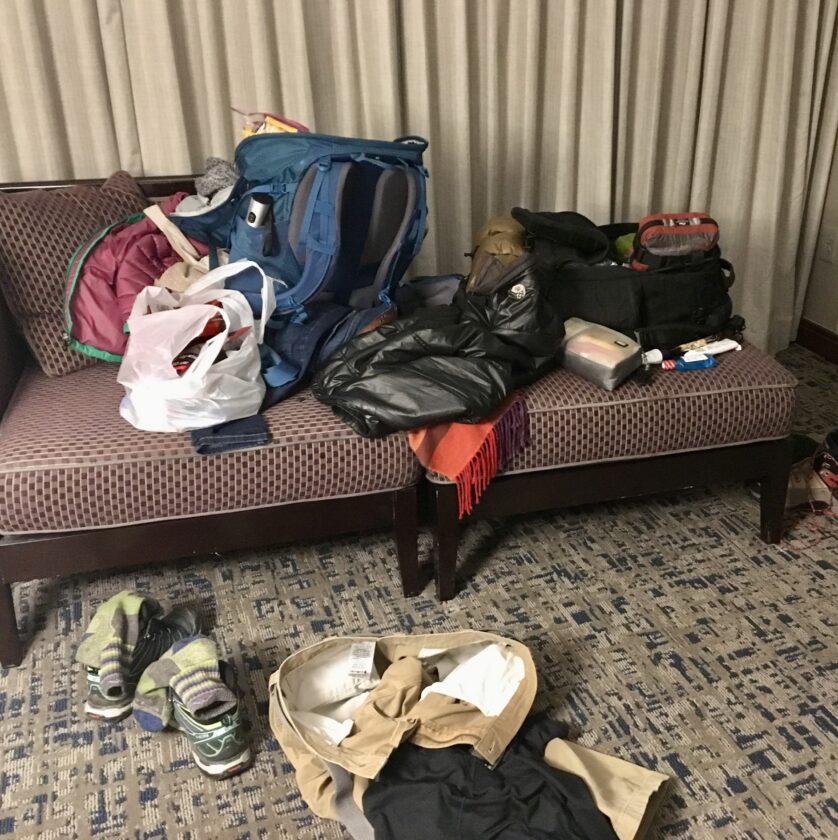 Day 2: Boston
The next morning we got up determined to hit it  hard. We drove to Marblehead, wanting to have brunch at the Barnacle. It was closed, and so was our second choice, so we headed back into town and went to The Salty Dog at Faneuil Hall. I really wanted Ky to try stuffies.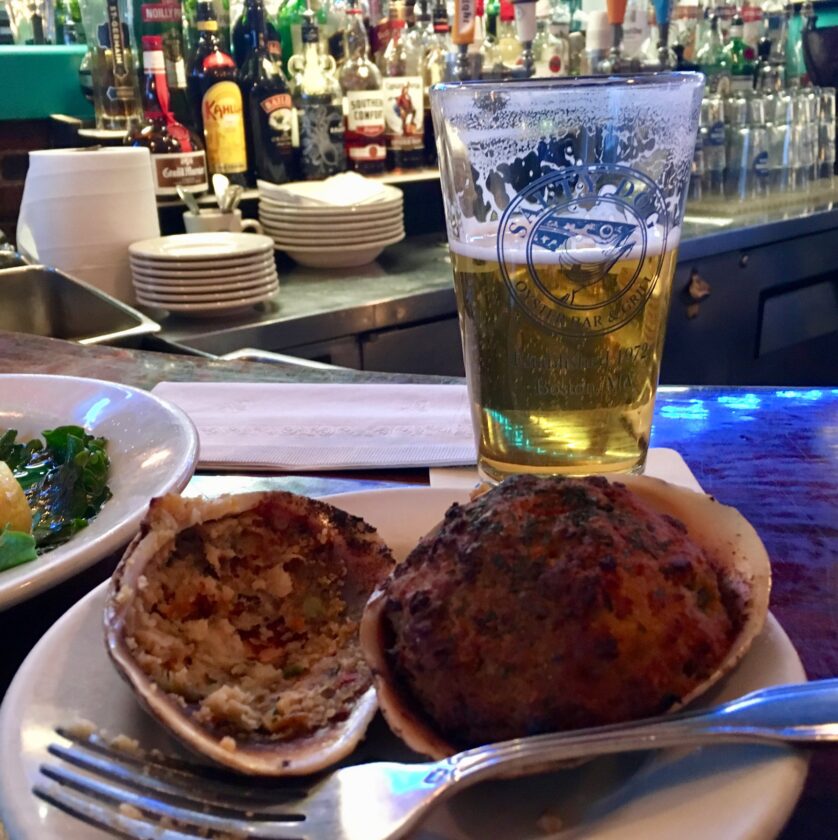 After that we hit up Mike's Pastry in the North End. This is the first and only time I've seen the place without a line out the door. Mike's Pastry is a Boston fixture and a famous place to get a cannoli.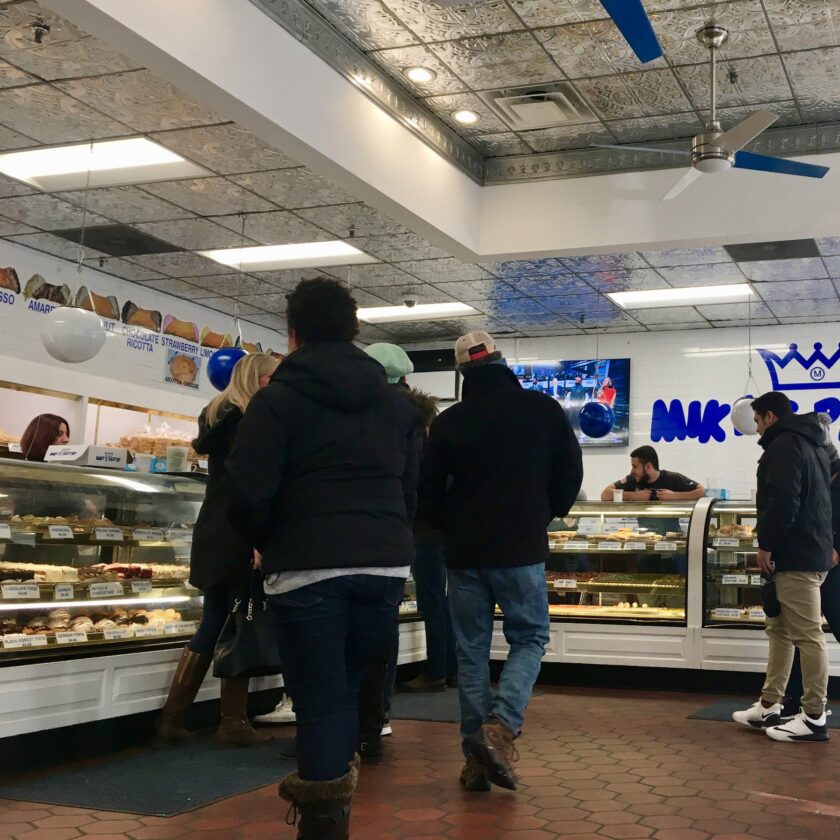 We had the afternoon to kill, so we took an Uber out to Harpoon Brewing. This place was NICE.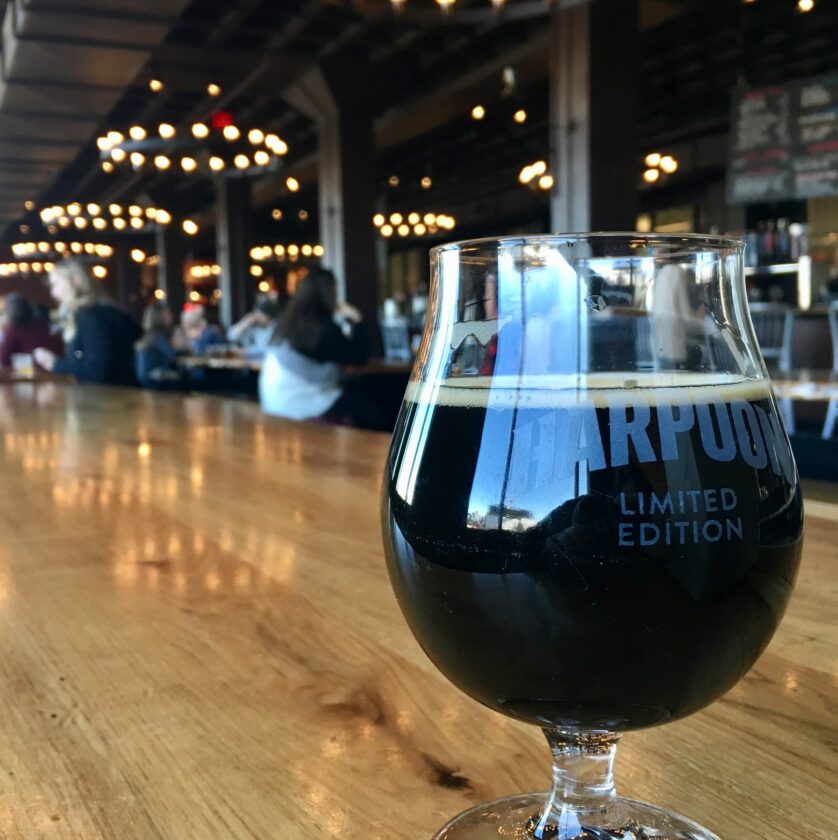 Then we headed over to Legal Seafood Harborside and had a beer and an appetizer.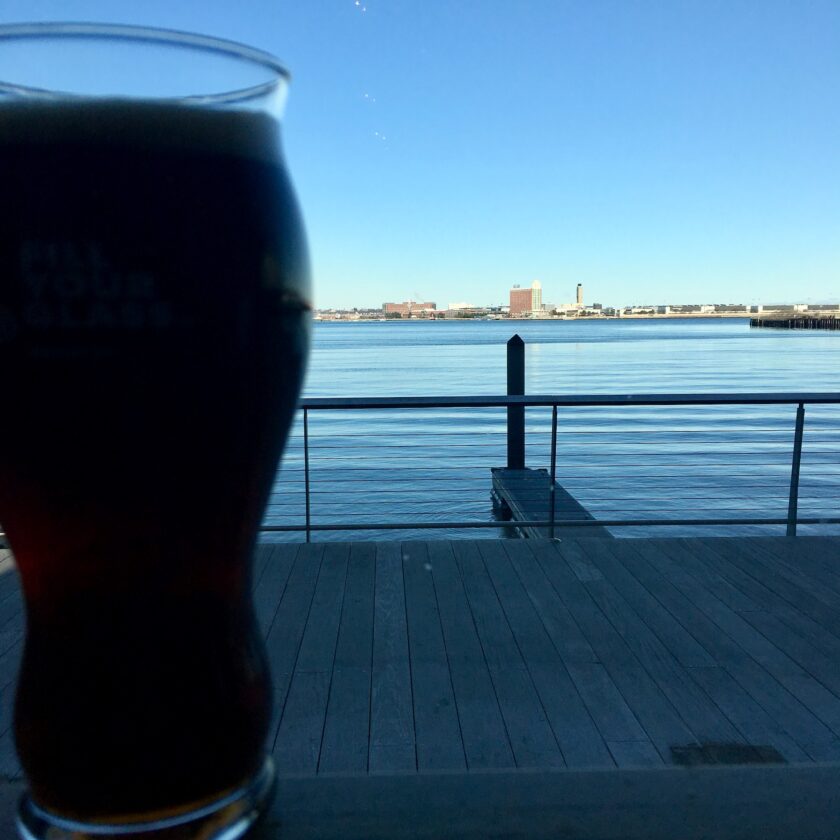 After that it was off to the airport and on to Iceland! We departed Boston late, around 10 or 11 PM.
Travel AAR Part 1: Iceland
Day 3: Iceland
We landed in Reykjavík early – like 5 AM, absolutely exhausted. We hadn't slept much the night before, and we had spent most of the day drinking in Boston, albeit somewhat reservedly. After customs, we rented a car, bought a six-pack and a cup of coffee, and went out to our rental car and started driving.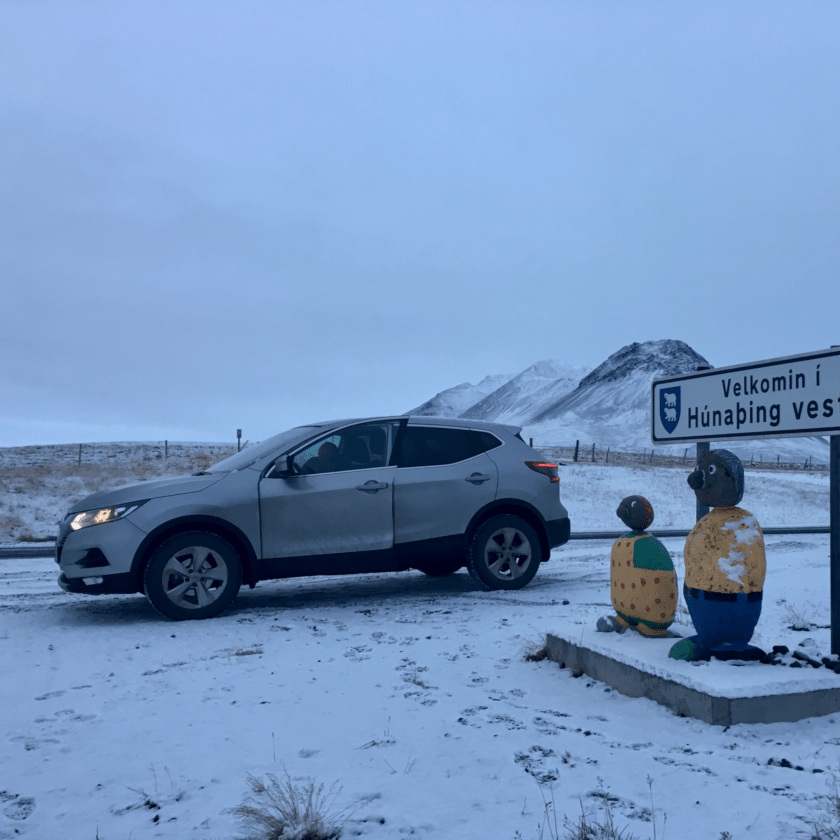 The landscape was bleak and starkly beautiful, unlike anything I've ever seen. The roads were treacherous with patches of ice.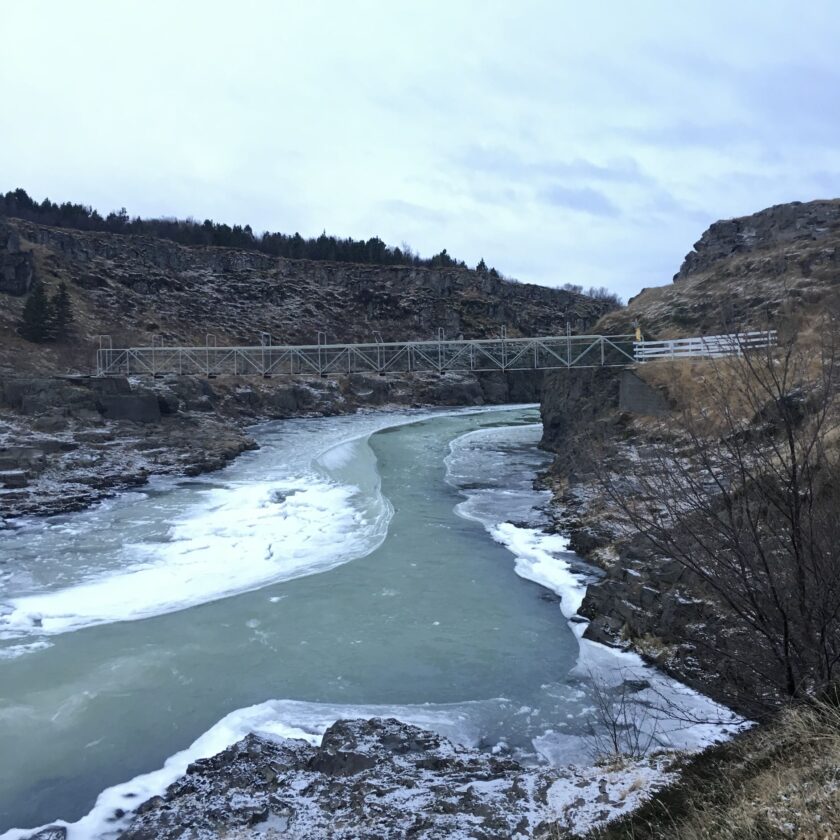 We finally started seeing fjords as we neared the Bjórböðin Beer Spa.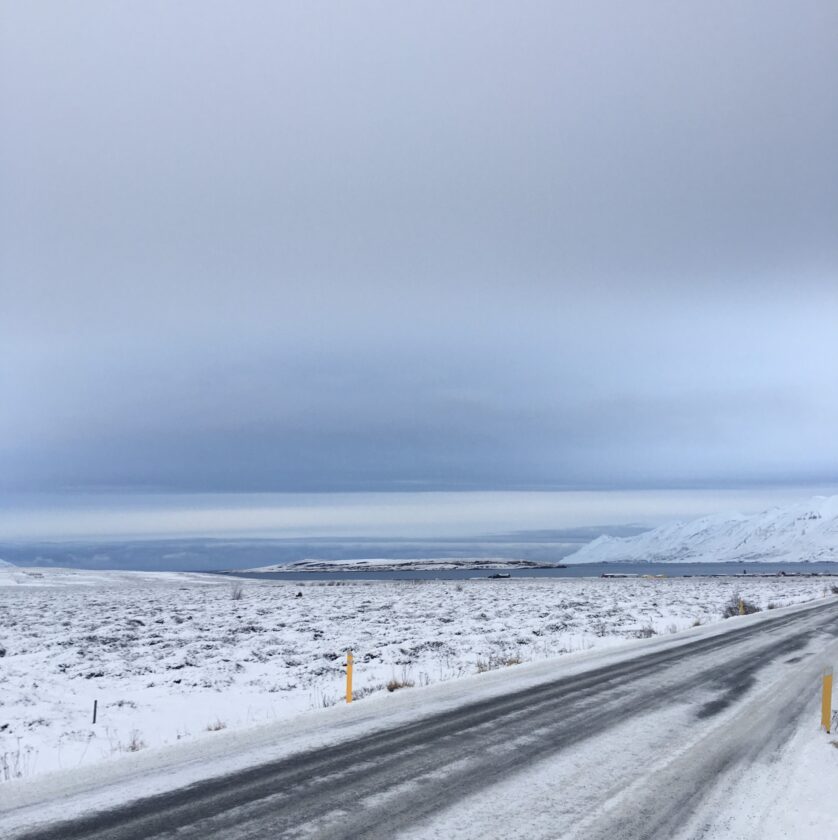 The beer spa seems to be at the end of the world and it is highly recommended.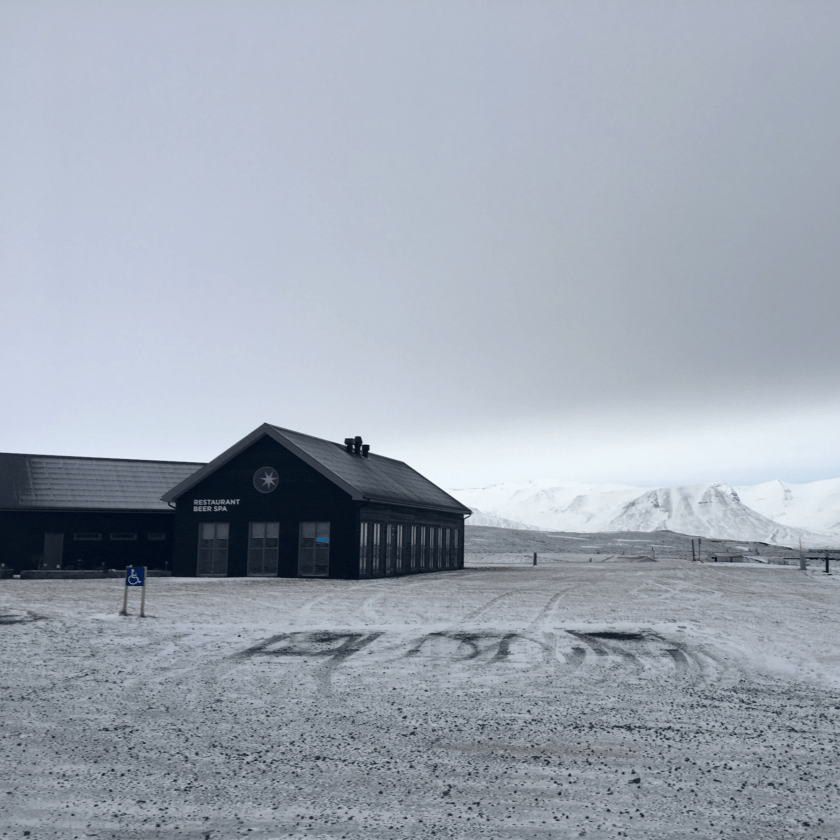 After the beer spa it was dark. And there was a good half-foot of snow on the ground. We drove the 45 minutes to Akureyri where our Airbnb was…and made it. We sat and had one of our beers in the kitchen.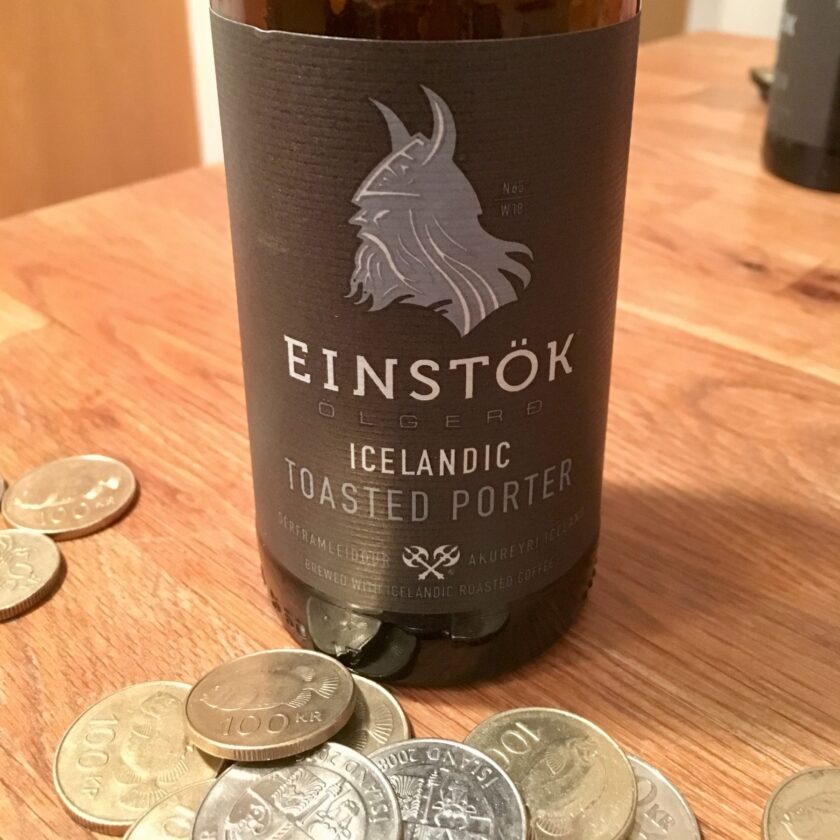 Then we walked to a steak house dubbed, "We Bloody Love Steak!"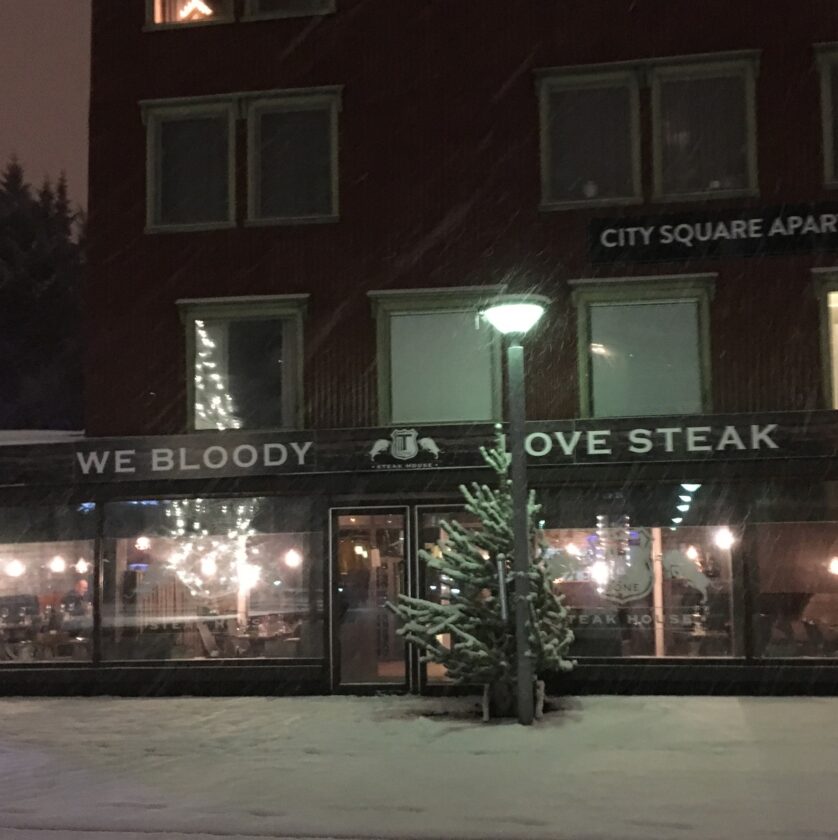 After dinner we walked around a bit and admired the light, fluffy snow. We then went back to our AirBnB and crashed HARD.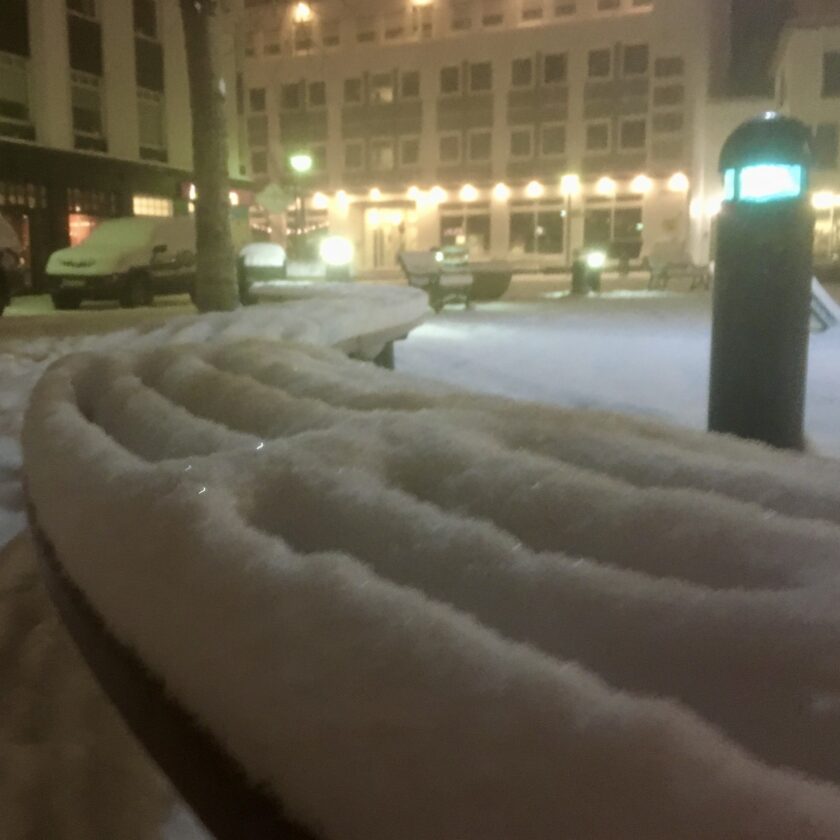 Day 4: Iceland
The next morning we slept til 10 because it stayed dark until 11. I don't think I've ever slept so good. We got up, packed up, and found a thick blanket of snow on the ground.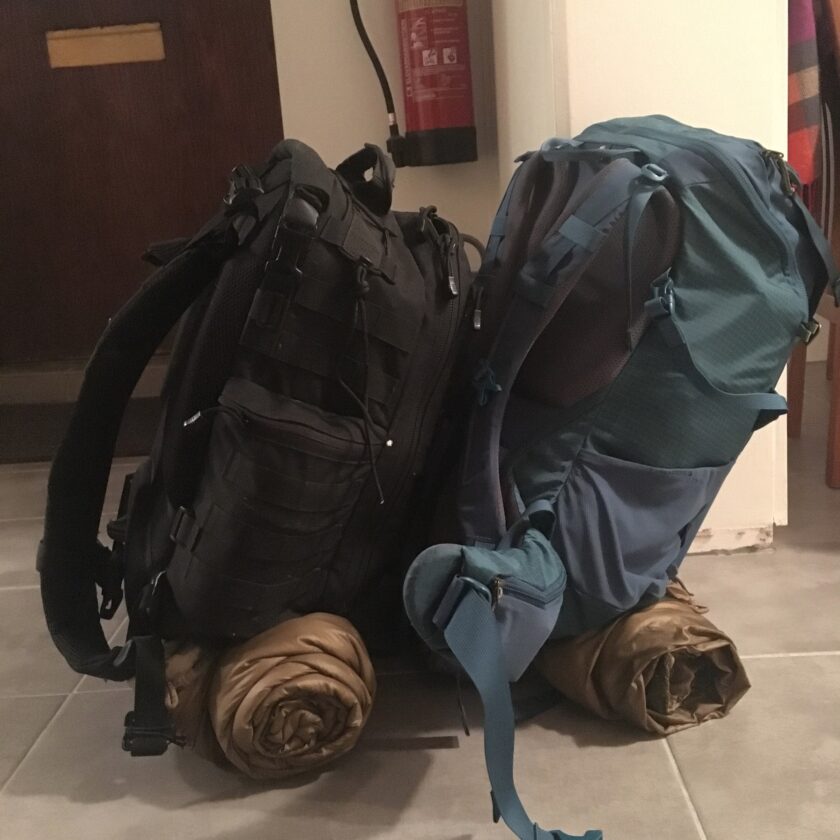 Once again I was somewhat intimidated about driving in the weather but we had no choice. We decided to get moving and take it nice and slow.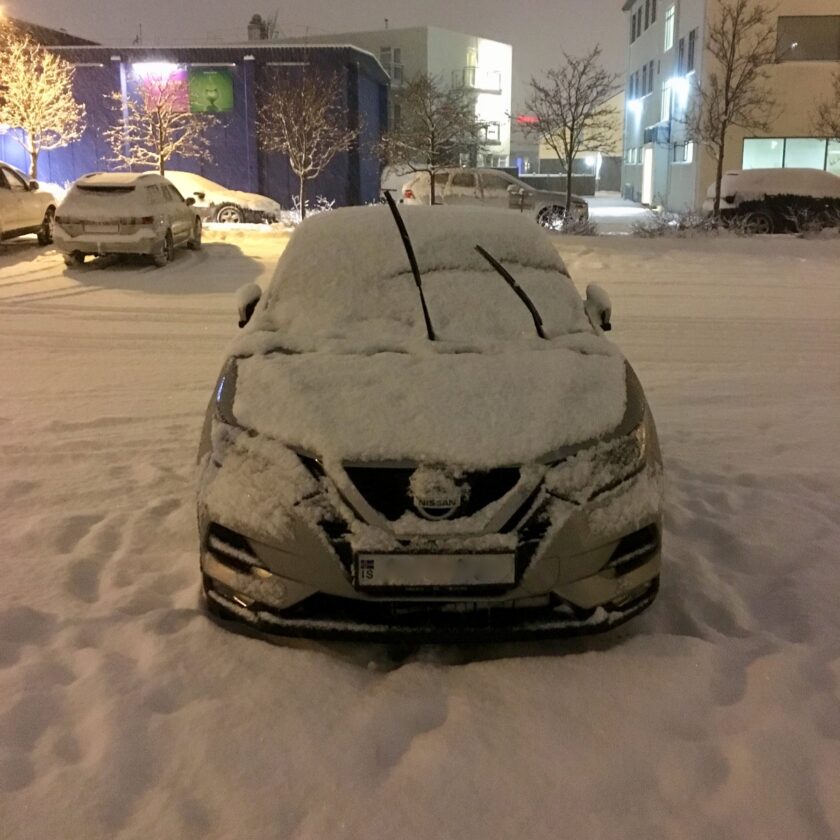 We got fuel and provisions and hit the road back to Reykjavík. Driving was slow and almost a complete white-out at times.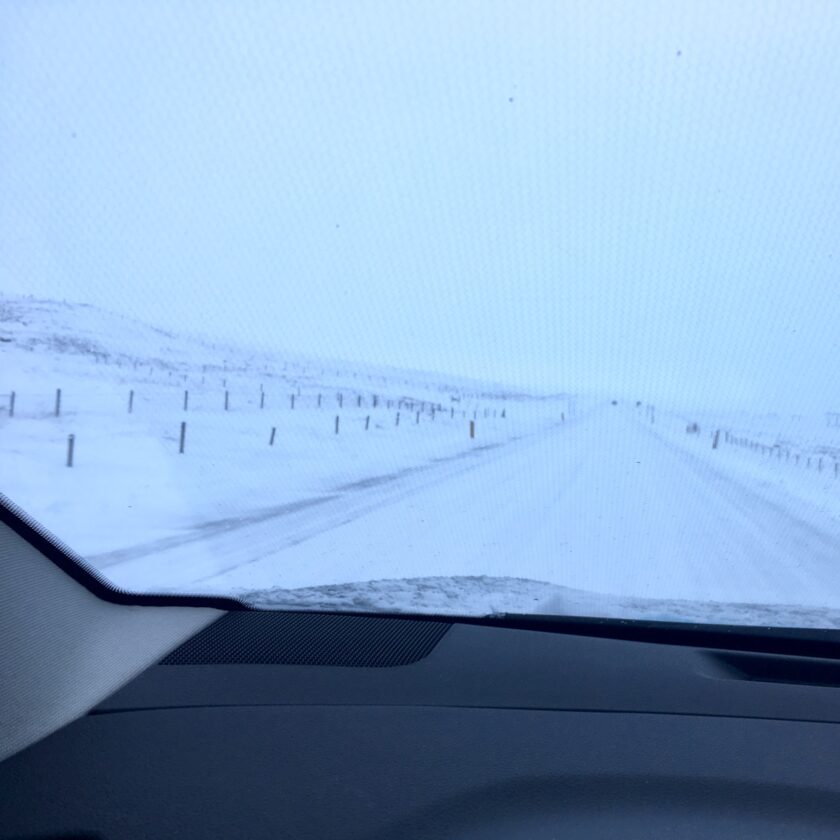 A couple hours into the drive we stopped at a gas station for a real meal. Believe it or not the lamb stew was absolutely amazing at this place! It was one of the best meals we had during the trip.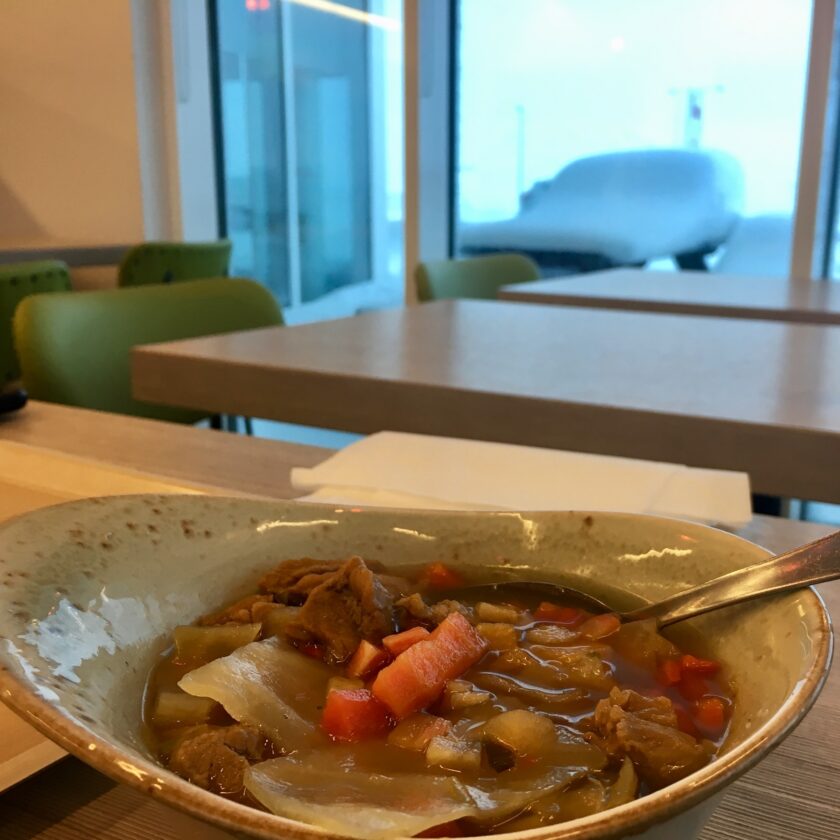 The further south we got the better the weather was. On the way up we had stopped at a rest area just after the super long tunnel. Seeing it in daylight we realized that it was right beside this majestic fjord that we must have passed under.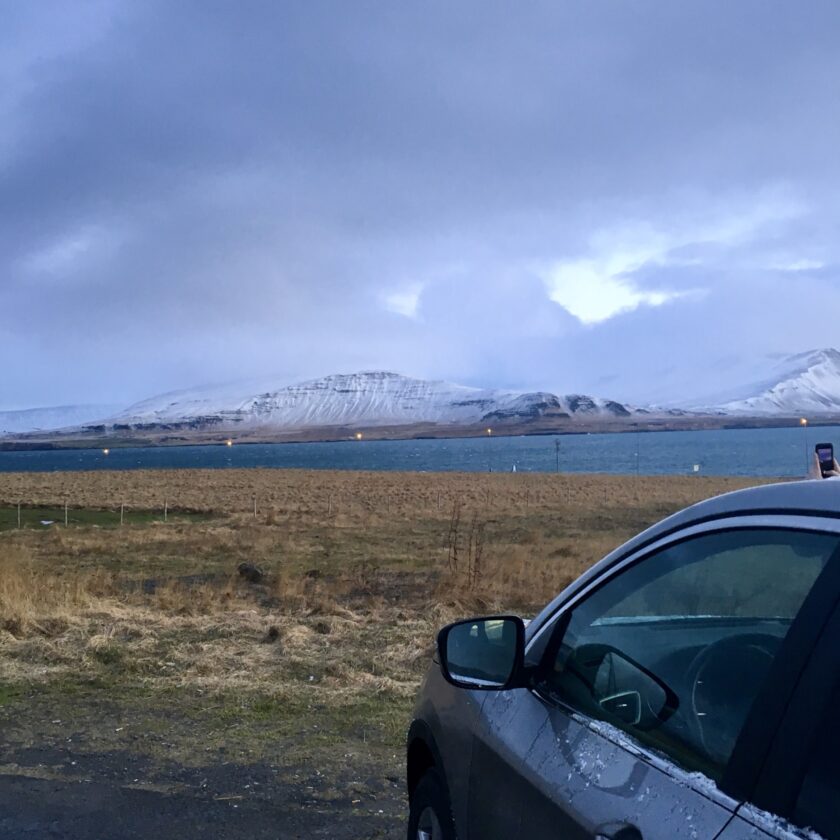 We made it back to Reykjavík and checked into our Airbnb. It was a downtown apartment. I honestly don't remember all that much about it; the stress of the day and the fun of the evening eclipsed it.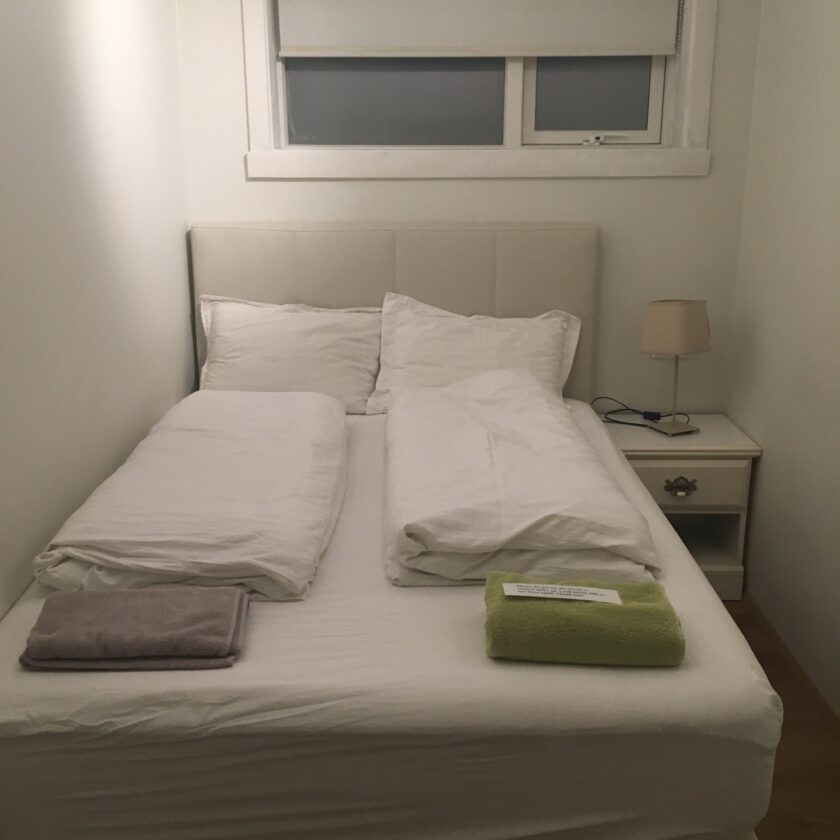 We went out to several bars and a restaurant. Our favorite was the Bryggjan Brugghús, an awesome brewery. I think we also went to the Iceland Air Hotel bar, and a restaurant called Salt, before collapsing into bed. We gave every single day the full measure!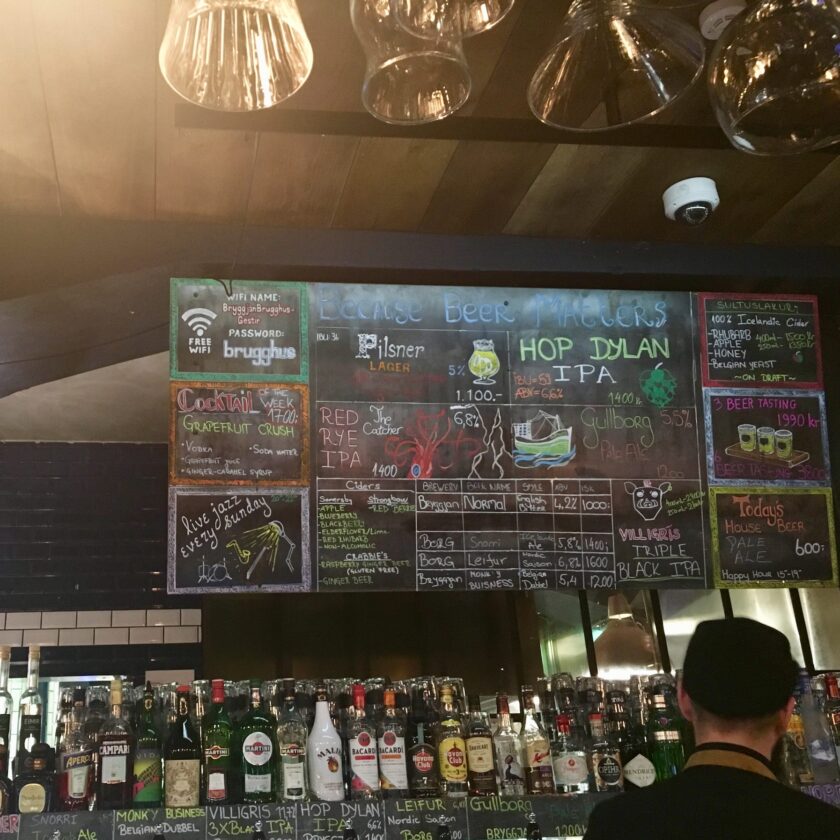 Travel AAR Part II: Ireland
Day 5: Ireland
We woke up early and headed to the airport. We boarded our flight to Ireland which was largely empty. I remember being so excited when we began to see the Emerald Isle beneath us.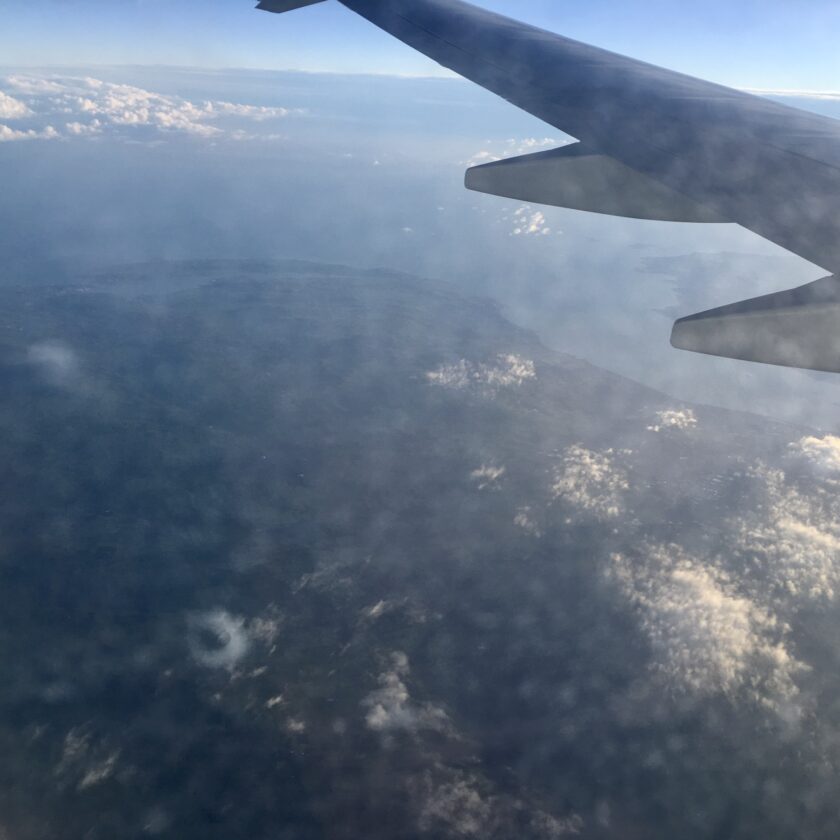 We landed in Dublin. The customs agents were the friendliest anywhere. We sorted ourselves out, got SIM cards and cash, figured out the bus and train situation, and went to Conn0lly station. We purchased tickets to Belfast, then went in search of breakfast and a drink.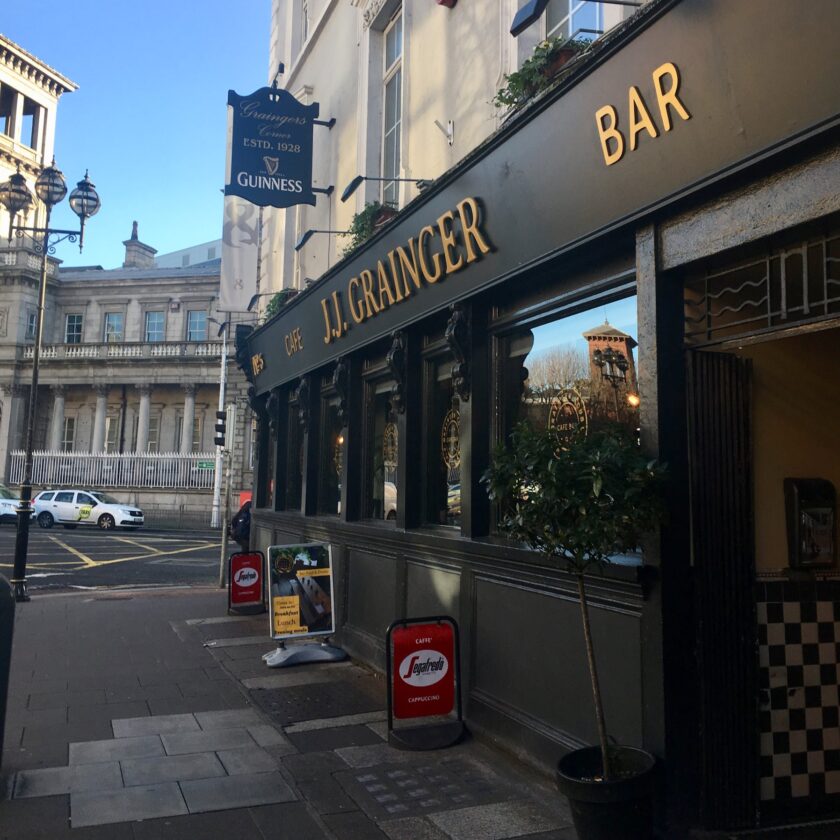 And we found it at J.J. Grainger. Tourist trap? Sure. Was it amazing? Yes. We were so pleased to be having a beer in Ireland it didn't matter. With some time to kill before our train we walked around a bit. We took pictures of each other on the Ha'Penny Bridge. Needing a bathroom we stopped in J.W. Sweetman and ordered a beer and noticed that two episodes of the show had dropped instead of the planned one (E029 and E030).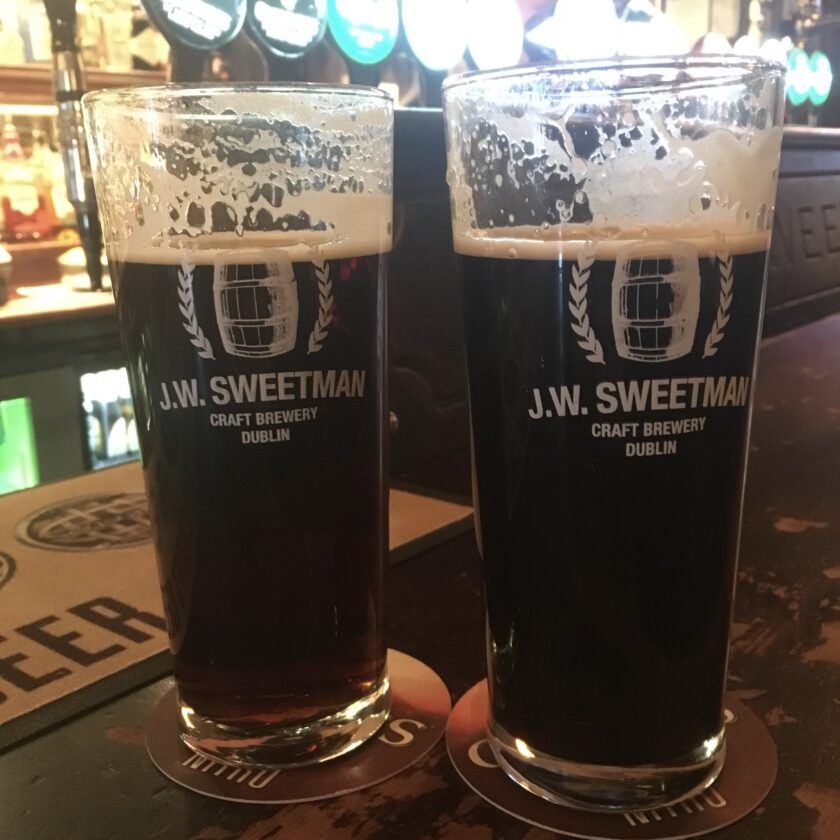 After finishing our beers we walked back to Connolly Station.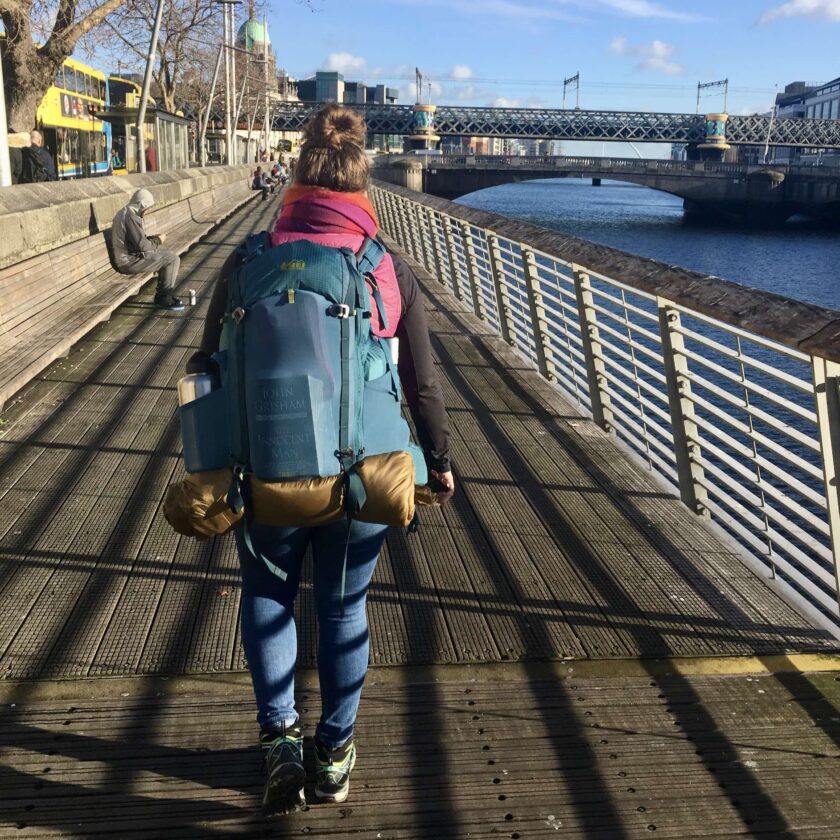 On the train we listened to E029: How to Host a Dinner Party while riding to Belfast, all the while feeling very smug about our decision to pack travel chargers.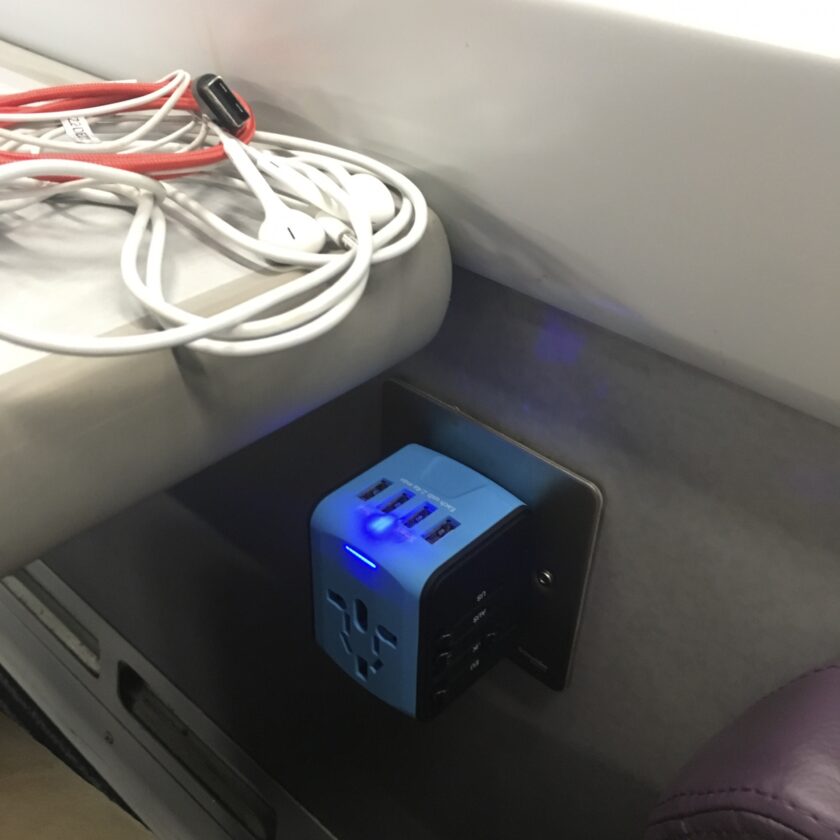 We arrived in Belfast and checked into our Airbnb. It was a nice, cozy little place, and Belfast was chilly and damp. We dropped our bags, and set out to see as much of Belfast as we could, starting with with city hall.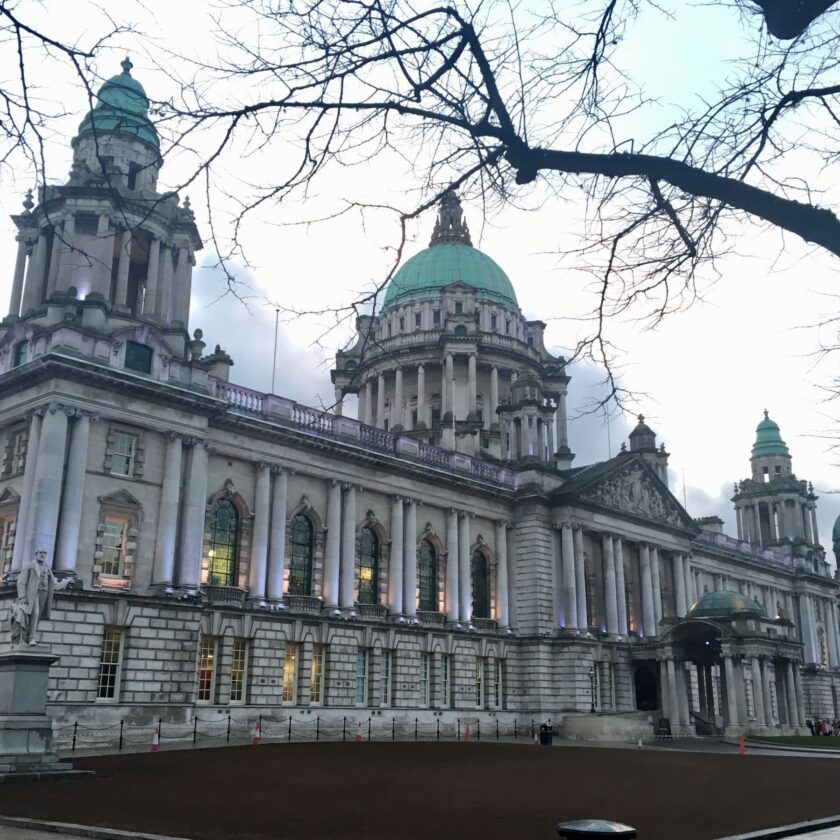 We saw the Titanic Memorial. Prior to this trip I hadn't realized that the Titanic had been built in Belfast.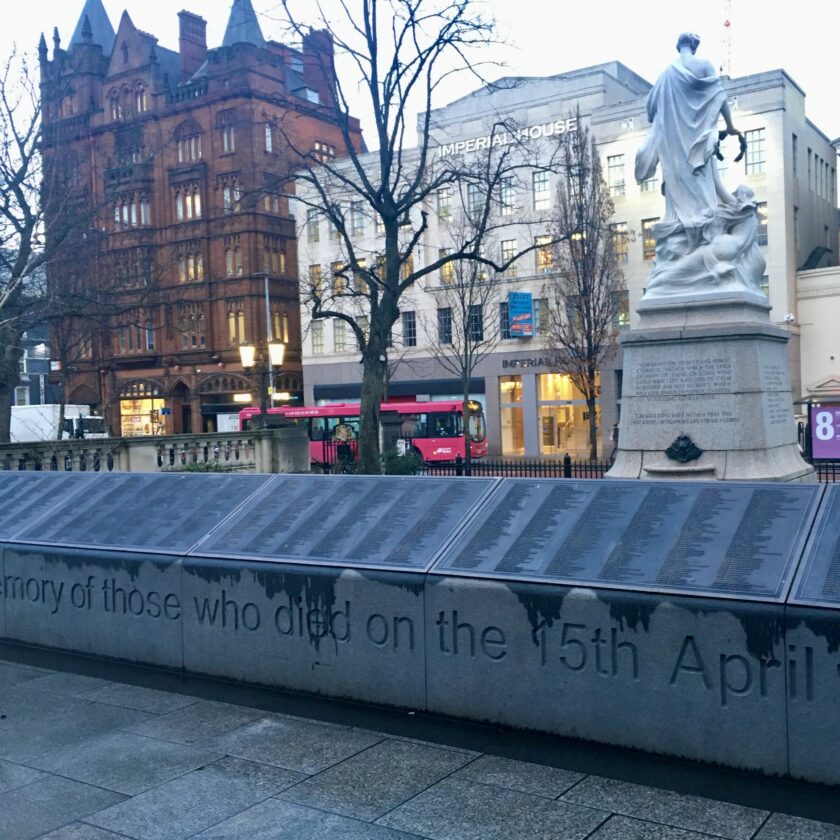 After walking around for a while we decided to get some dinner. Someone had recommended a pub to us. We found it in (literally) smoldering ruins. Though I never felt the tiniest bit unsafe in Belfast, there is still the mystique of having been one of the most dangerous cities on Earth just a couple decades ago.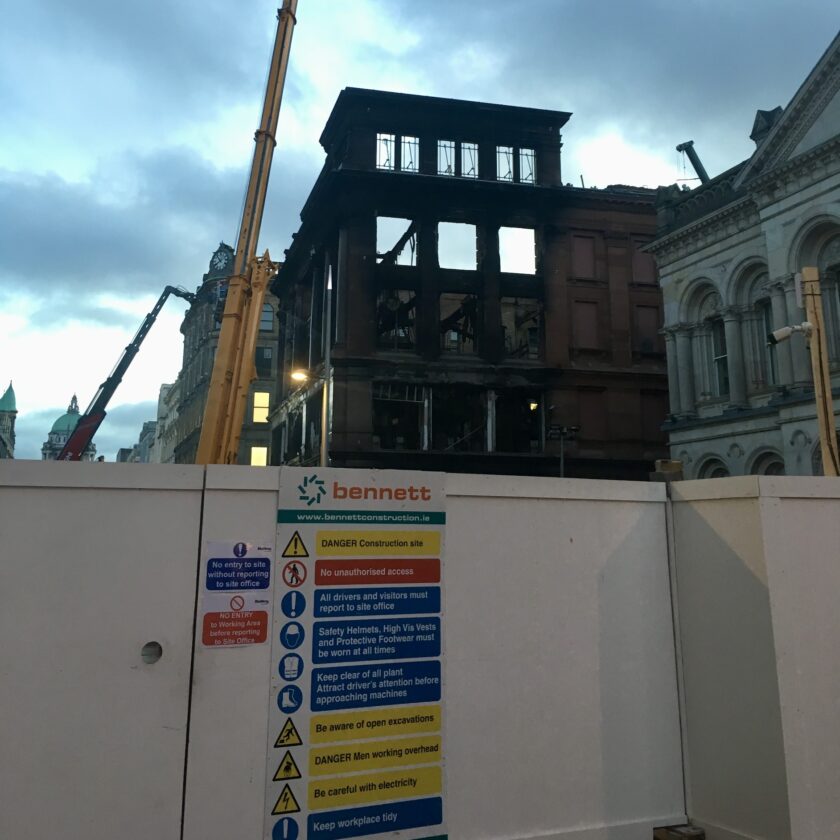 We finally found the Garrick, a very agreeable public house that was off the beaten track, and filled with locals.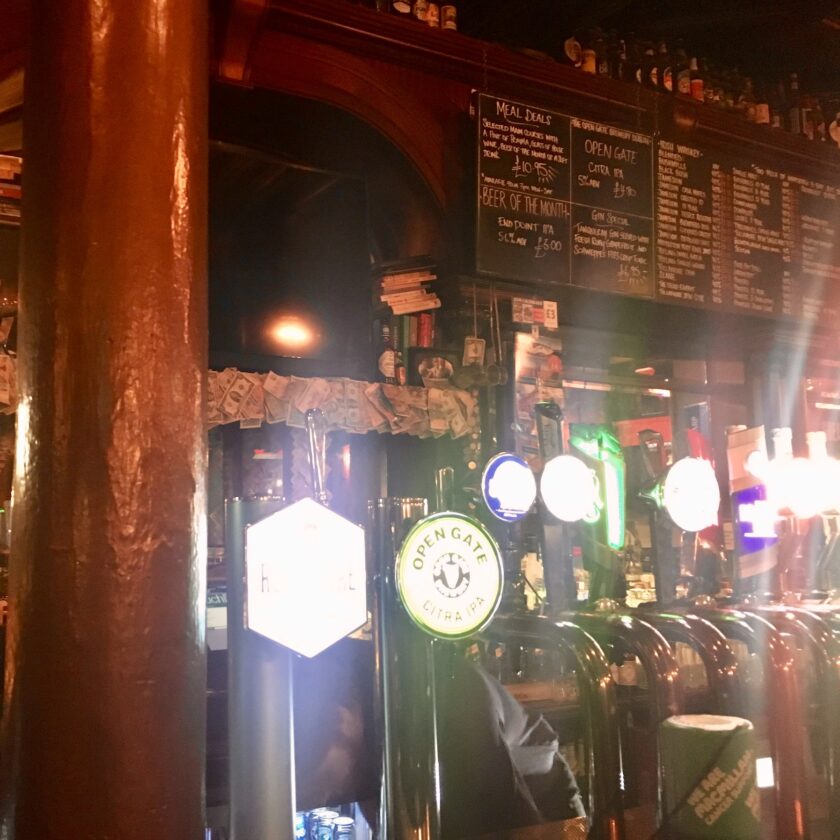 After that we made our way home and crashed hard again.
Day 6: Ireland
After waking up we headed back to the train station Our stay in Belfast was regrettably short. While we waited for our train we got online and bought tickets to Guinness.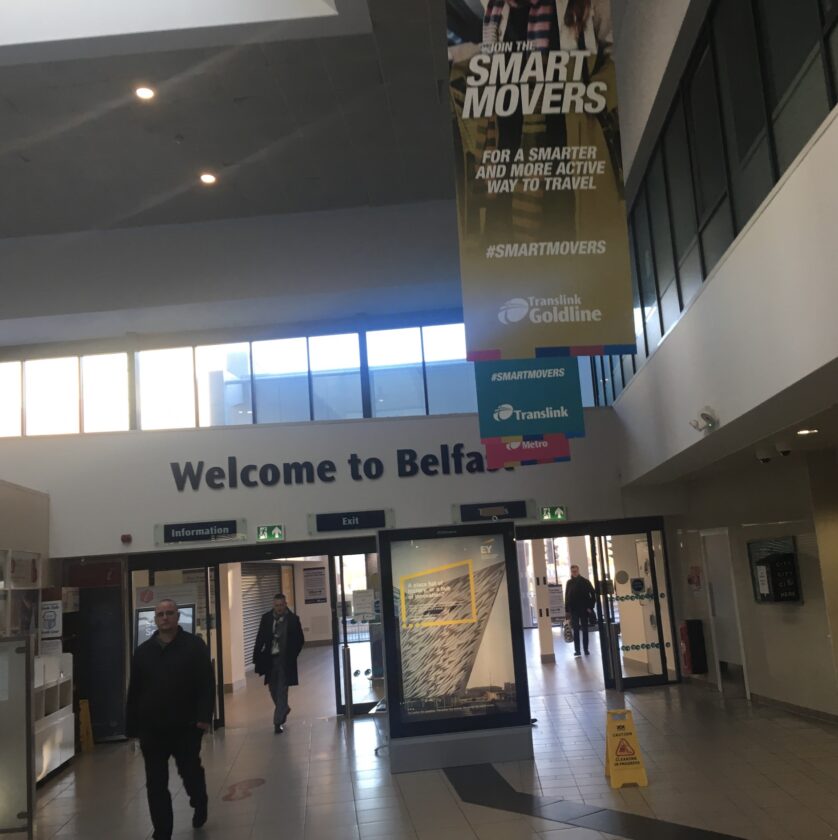 We hopped on the train and headed back south to Dublin.We listened to E030: How to Comfort the Dying as the gorgeous scenery rolled by.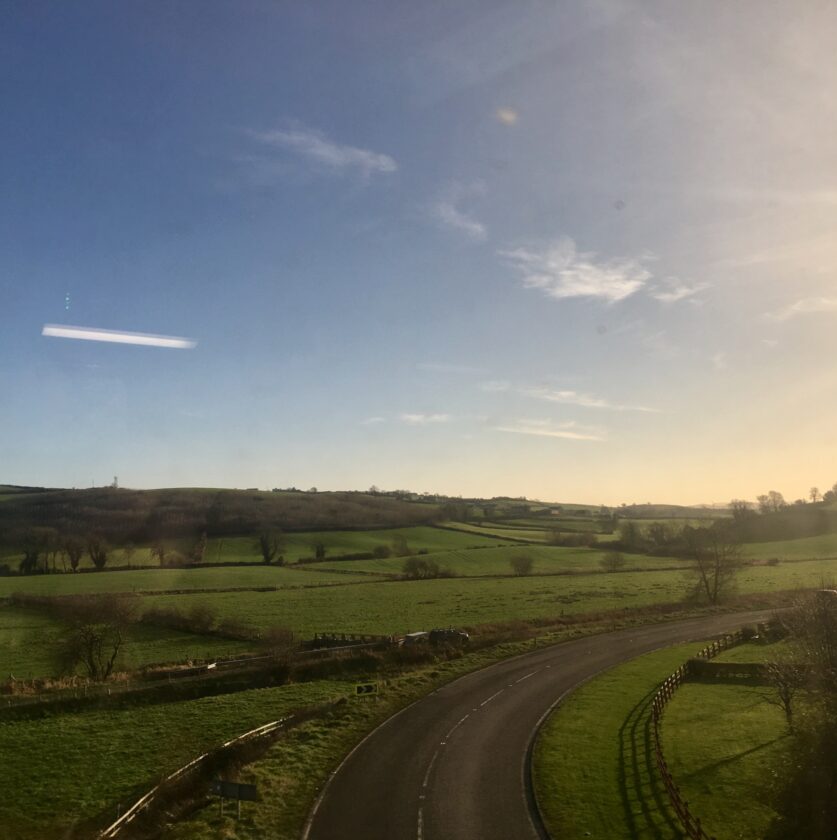 Upon arrival in Dublin we head to J.W. Sweetman's with a powerful thirst…and a bit hungry. I ordered a Dublin coddle that turned out to be amazing.
We spent the rest of the day trying to cram in as much of Dublin as we could. I got a haircut from a dude who was born in Boston followed by a beer at Quay's bar. We walked by Molly Malone (the "tart with a cart"), the statue of Thomas Francis Davis, and Christ Church Cathedra. then killed a few minutes by having a pint at Bull & Castle before hustling over to Guinness.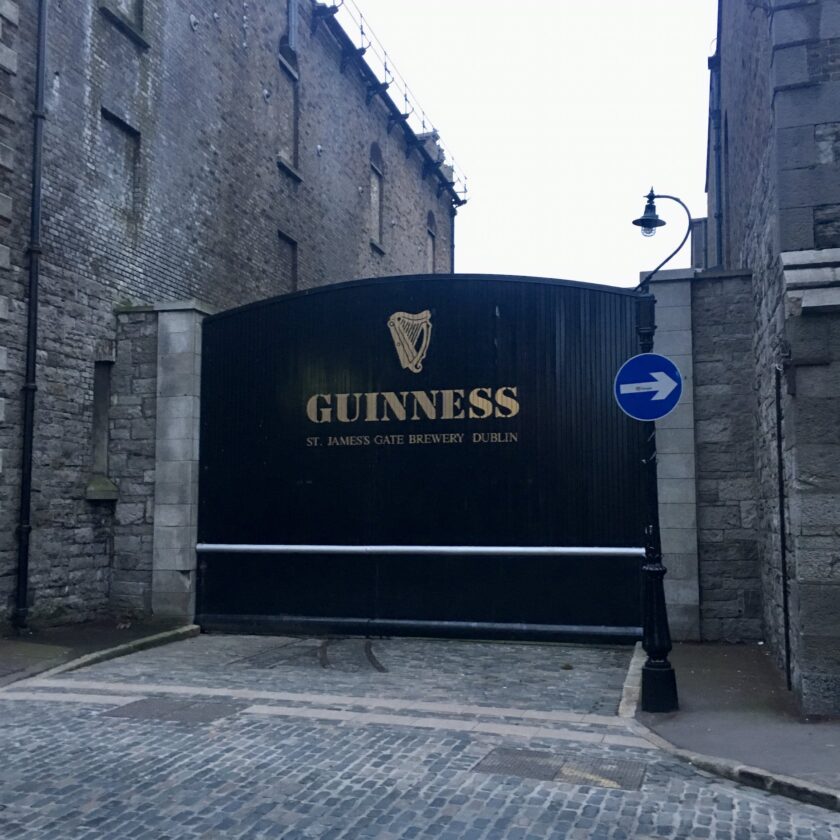 We did all the things at Guinness, including pouring a perfect pint and buying way too much merch.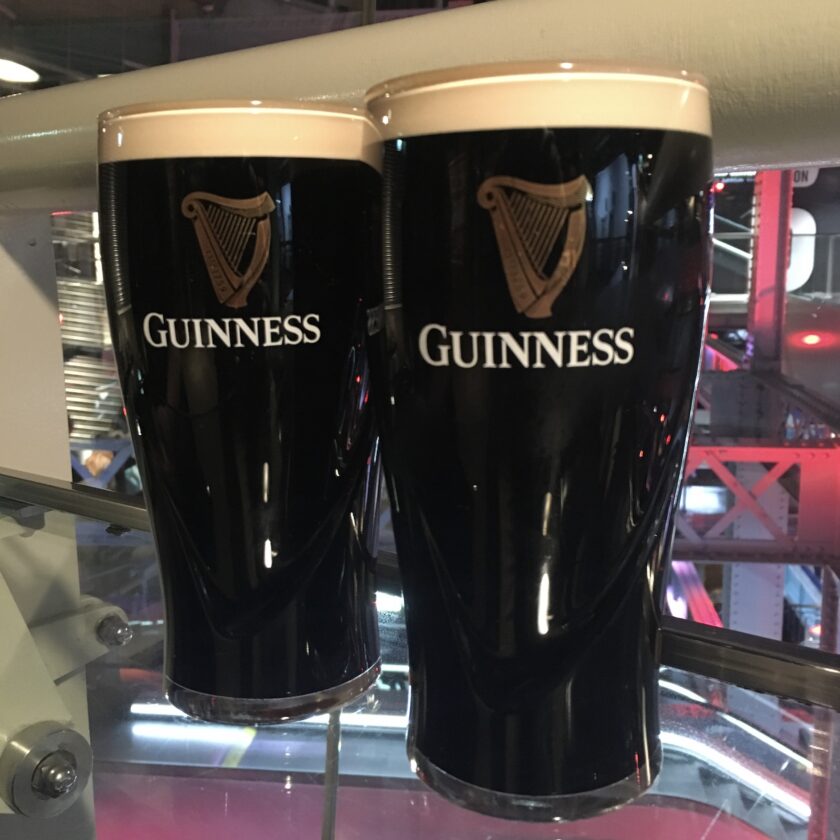 After Guinness we stopped and had dinner. We headed home, this time not completely exhausted. We did some laundry and watched a little TV. Unfortunately we could NOT figure out how to get the washer/dryer combo to dry our clothes. So we went old school.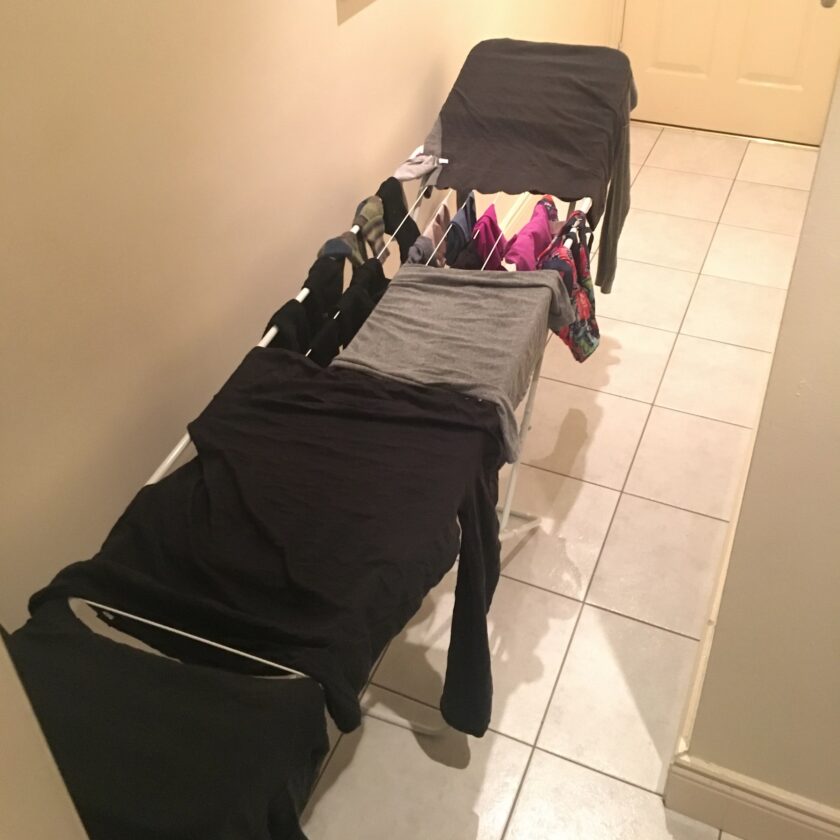 Day 7: Ireland
We woke up and had a bit of time to kill. We ate a donut then walked around town.  There was no shortage of interesting stuff, like the Jeanie Johnston, the Oscar Wilde statue, Trinity College. And I we stopped into a clothier and I purchased a flat cap and Ky bought a scarf.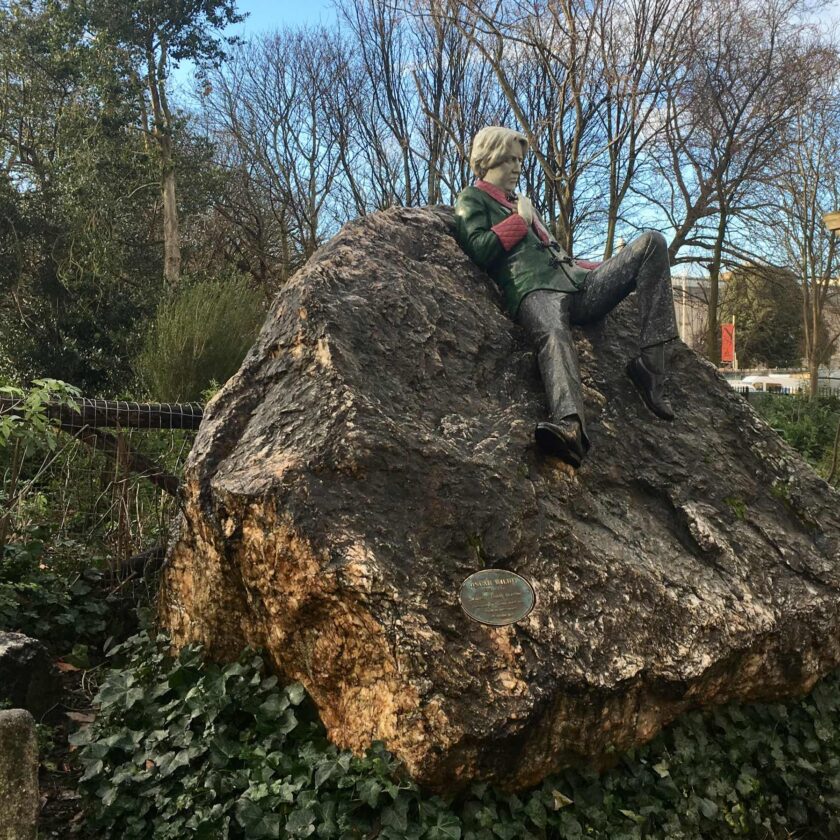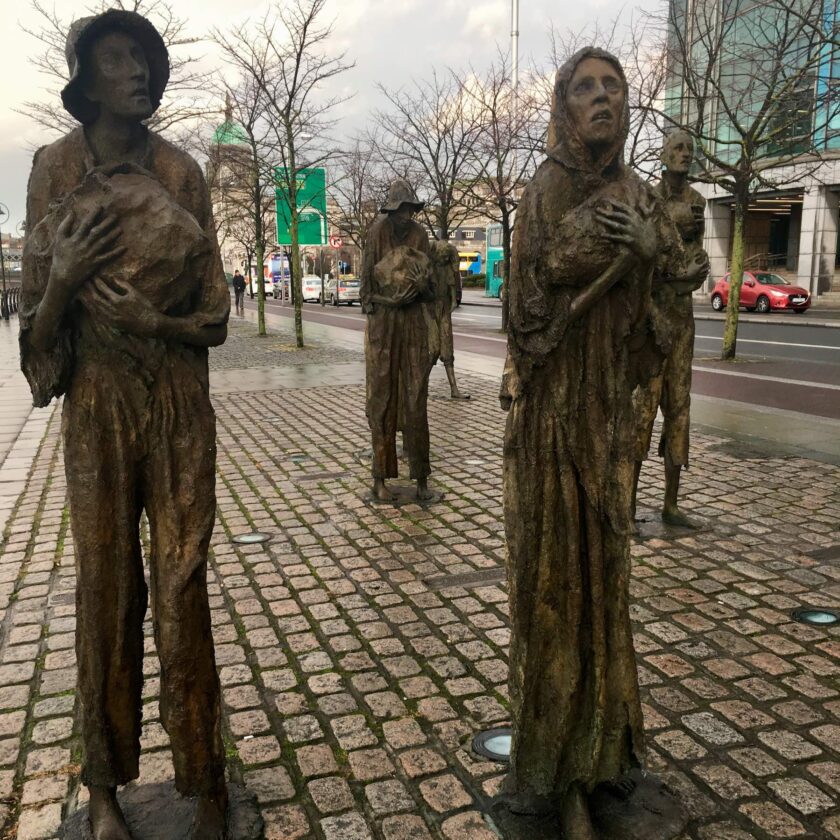 We had lunch and a couple pints, then headed toward Heuston Station. The pints below were consumed at a charming little pub called The Boar's Head.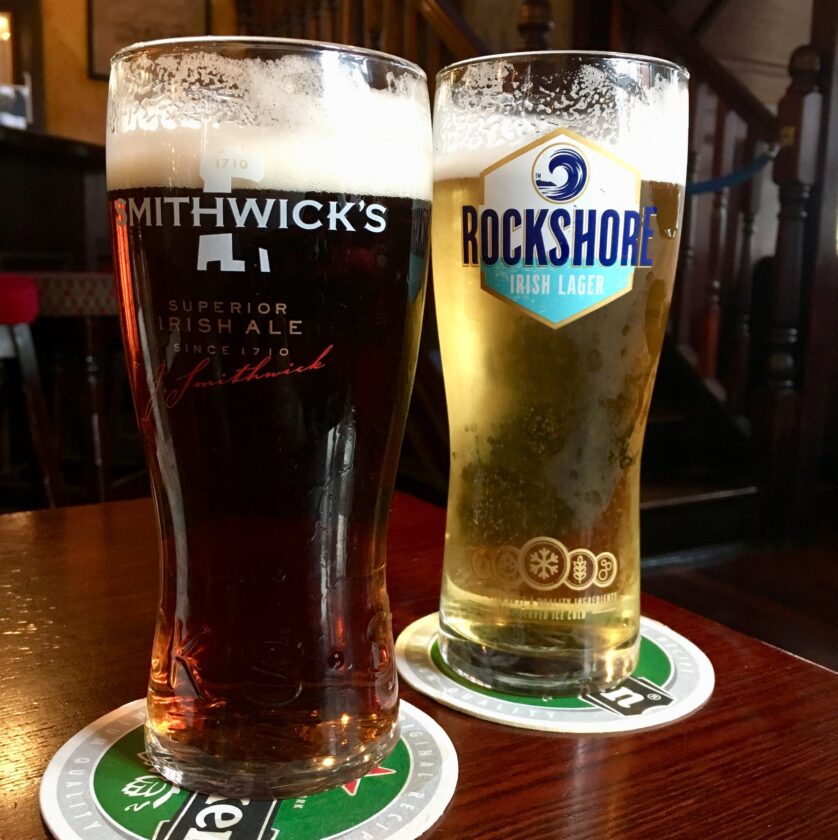 At Heuston station we bought tickets to Cork. The ride was exceedingly pleasant. We arrived in Cork and were absolutely starving. We found a place to eat called White Rabbit, which was an American-style barbecue joint. It. Was. Amazing. After eating we walked through downtown Cork to our Airbnb and checked in.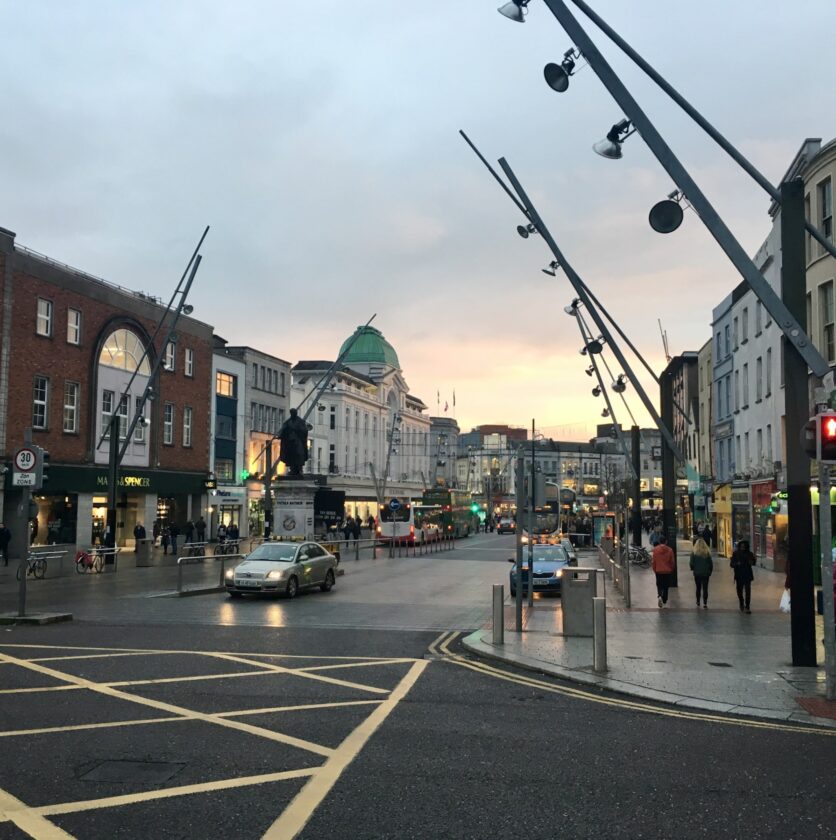 Eager to take in as much of Cork as possible, we headed back out…as soon as we laid out our clothes to finish drying that is. We went to several bars. The most fun was the Rob Roy. Unfortunately I don't have any photos of it. We ended up at White Rabbit where we had dessert – pecan pie and bourbon.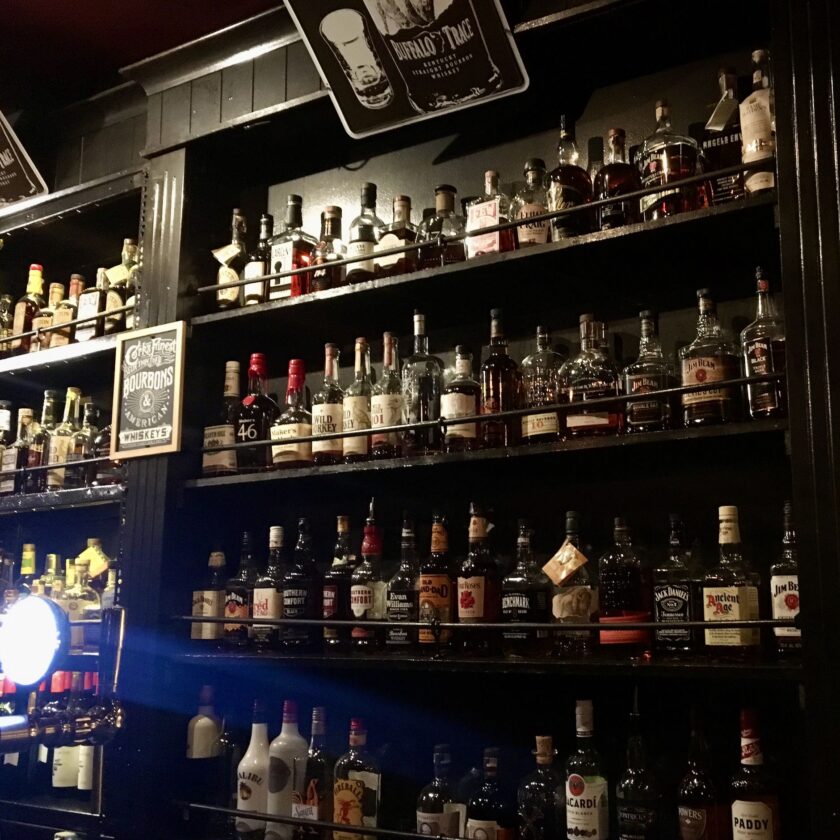 On the way back to the Airbnb we bought a can of onion-flavored Pringles and a couple of sodas. We watched The Green Mile and got in bed early so we could travel early.
Day 8: Ireland
We got up early to hop a train to Midleton. Midleton is home to the Kindred Spirits Memorial. This was a huge reason for us to go south. If you aren't familiar with Kindred Spirits, it honors the Choctaw Nation who, having just endured Trail of Tears, heard of the plight of the Irish living under the Great Hunger. They raised and sent $170 to Ireland, worth somewhere between $14,000 and $20,000 in today's dollars.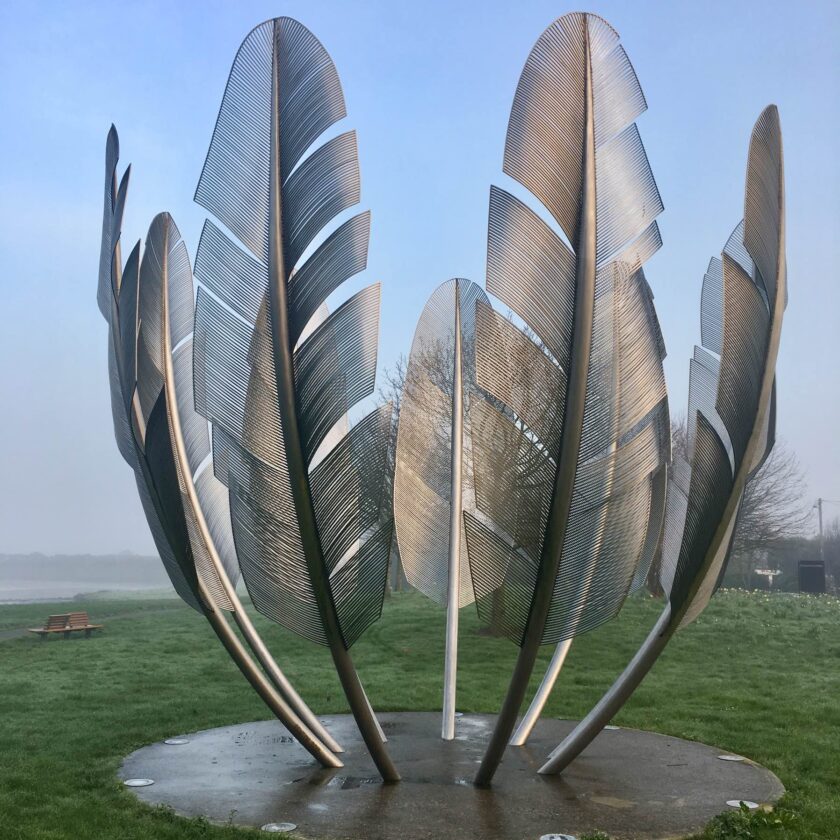 The sculpture is shaped like a bowl to signify the gift of food. Each and every feather is different. After walking to the memorial from the train station, we headed back and took the train back to Dublin.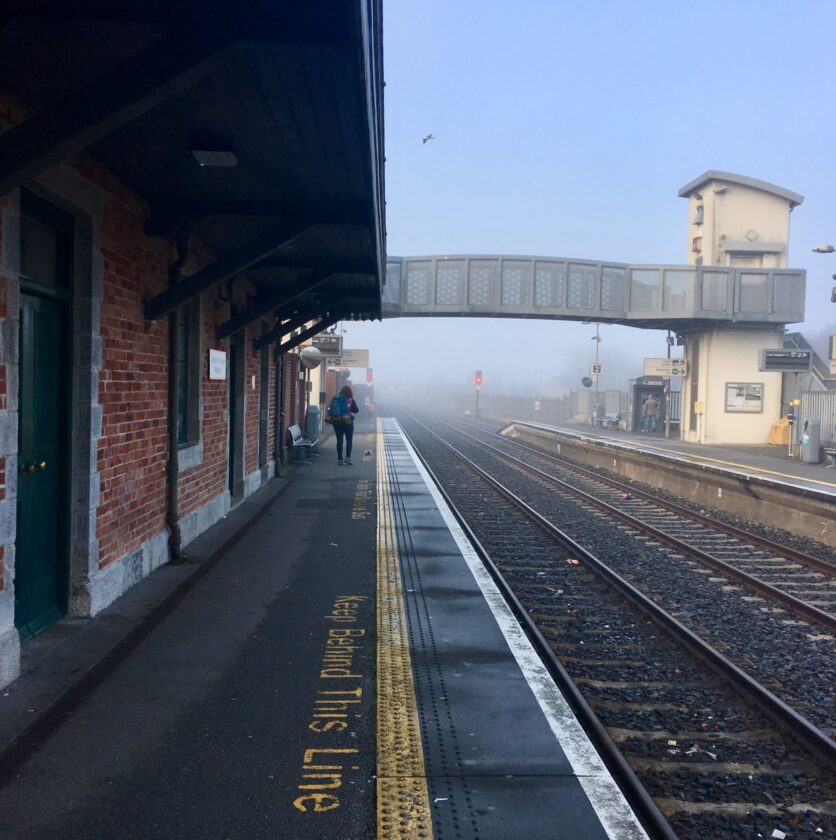 We met my friend and her traveling companion at the Brazen Head, a bar that's around 800 years old (est. 1198). That makes anything we saw in even a very old town like Boston seem terribly young.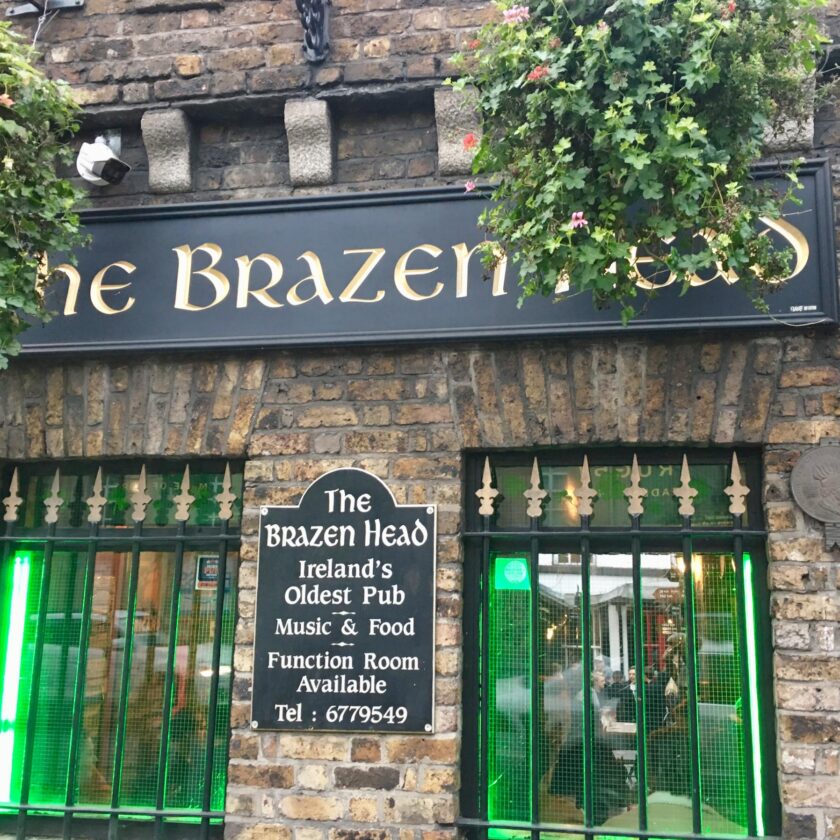 We had a beer then went to the Kilmainham Gaol and though we missed the tours, we allowed to walk through the museum. We had dinner and a few more drinks with them and called it a night.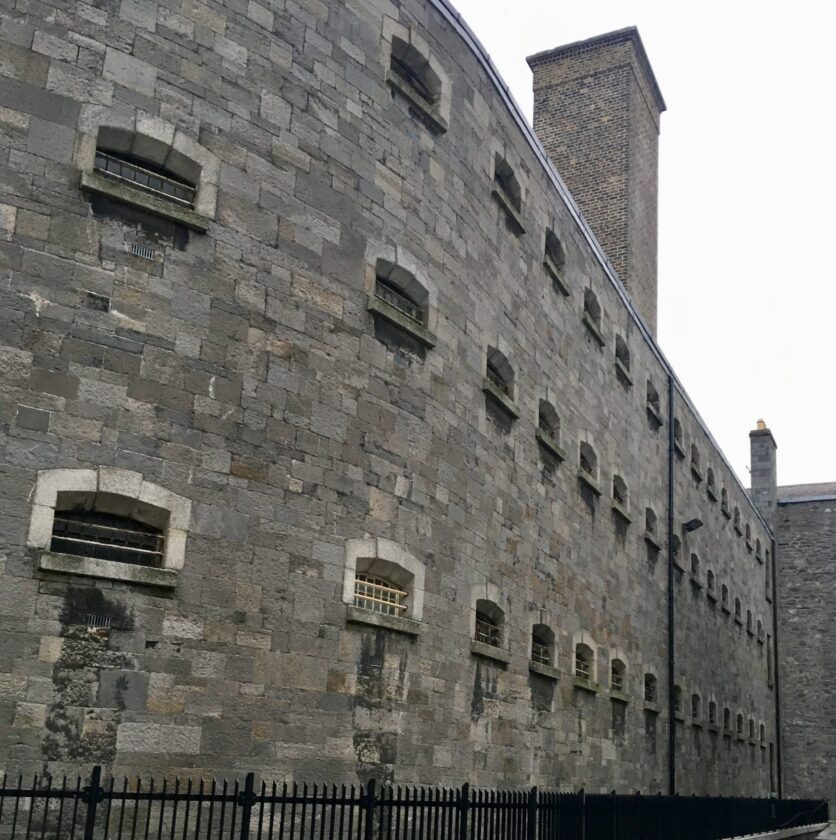 Day 9: Travel Day
We woke up early. Like, unreasonably early and headed to the airport. We were exhausted because seagulls kept us up all night long. The streets of Dublin are a lonely place at 4 AM on a Sunday morning!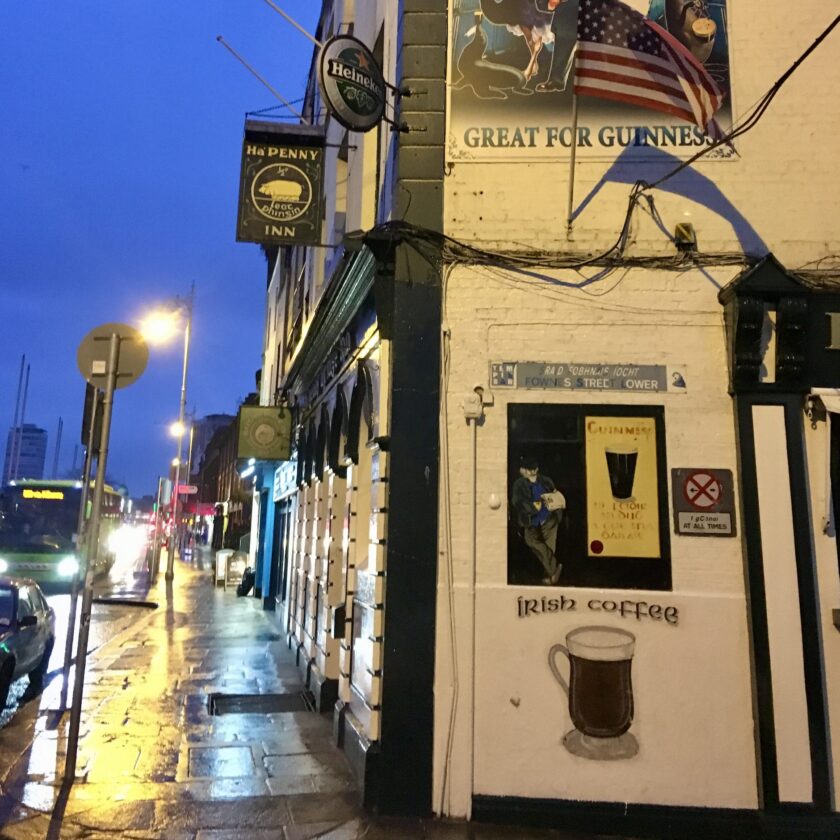 The travel day was long. We had some turbulence and headwinds flying over Greenland. It was rough and we landed about 2 hours late.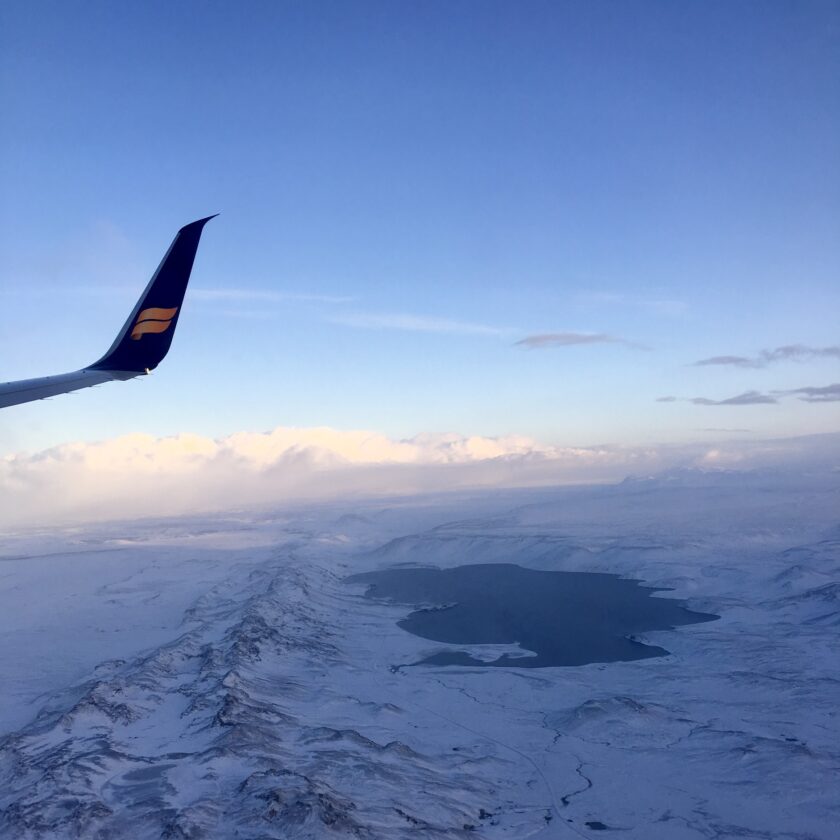 Stupidly we used every bit of our time off, and intended to drive home (spoiler alert, we didn't really travel from Las Vegas) after landing. That was dumb. When we finally got to our car, which was parked inside a garage, it was covered in ice and snow.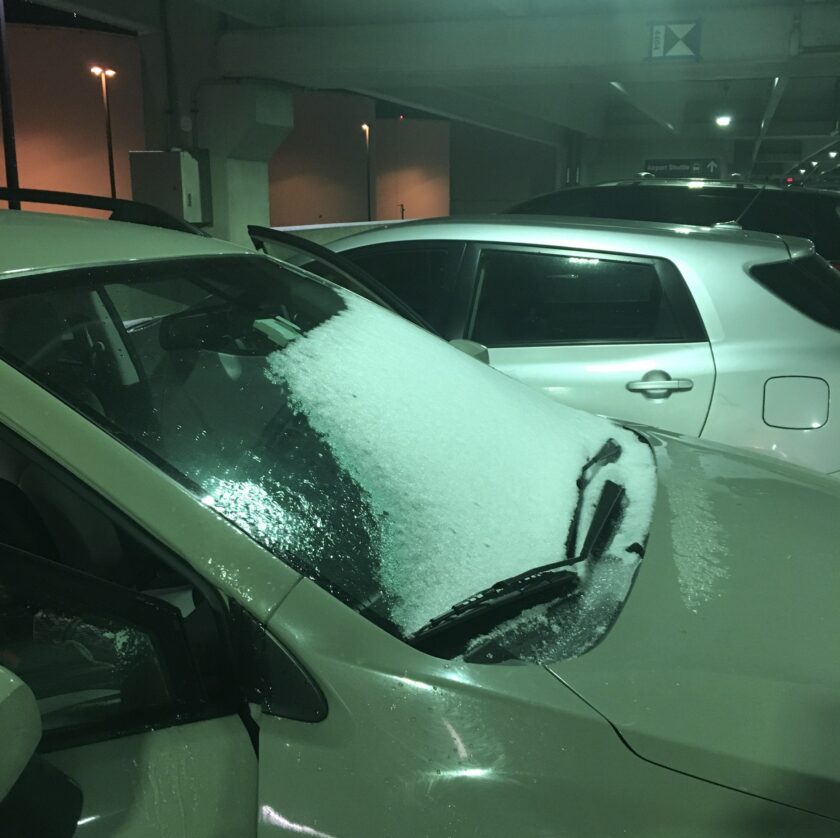 We hit the road. Boston normally does an amazing job at winter weather road maintenance, but the highways were terrible. Plus we had just drank our faces of for eight preceding days so we were exhausted. After a couple hours of intense driving we decided to get a hotel. we barely made it into Connecticut.
Day 10: Travel Day 2
On day 10 we got up and did the big push home. There's not too much to tell here, except that we could not stop listening to the book of the week.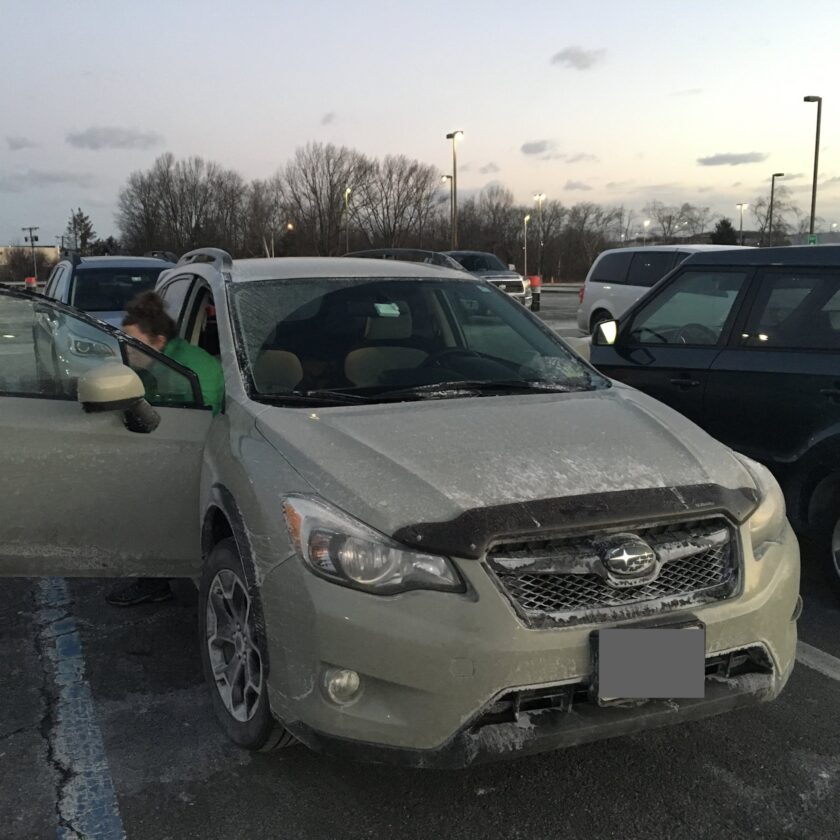 ———————————–
Book of the Week
In the Heart of the Sea by Nathaniel Philbrick
———————————–
Hindsight
When we got to our rental car in Iceland, we found it covered in 8 inches of snow. I literally had a "I don't know if we can do this" moment. But she pointed out that the map was easy to read and we had a GPS in the car. Ky saved the trip right there, in that moment. A good travel partner like that is hard to come by! So we hit the road and had the best vacation I've had so far.
---