Welcome back to the Across The Peak Podcast, the show Where Rich and Justin discuss preparedness, the birds and the bees, guns, history, tattoos, and… well, basically all the stuff your old man shoulda taught you! After a four-year silence we are re-releasing the ATP archive. Here it is, folks, Across The Peak Episode 013: Rich and Justin's EDC Bags! This show was originally released on 09/25/2018.
Rich & Justin's EDC Bags
This is an continuation of episode 10 where we discussed our on-body EDC items.
---
This article contains affiliate links.
What Are You Drinking?
Rich's Drink: Guiness Stout
Justin's Drink: Two Roads' Lil Heaven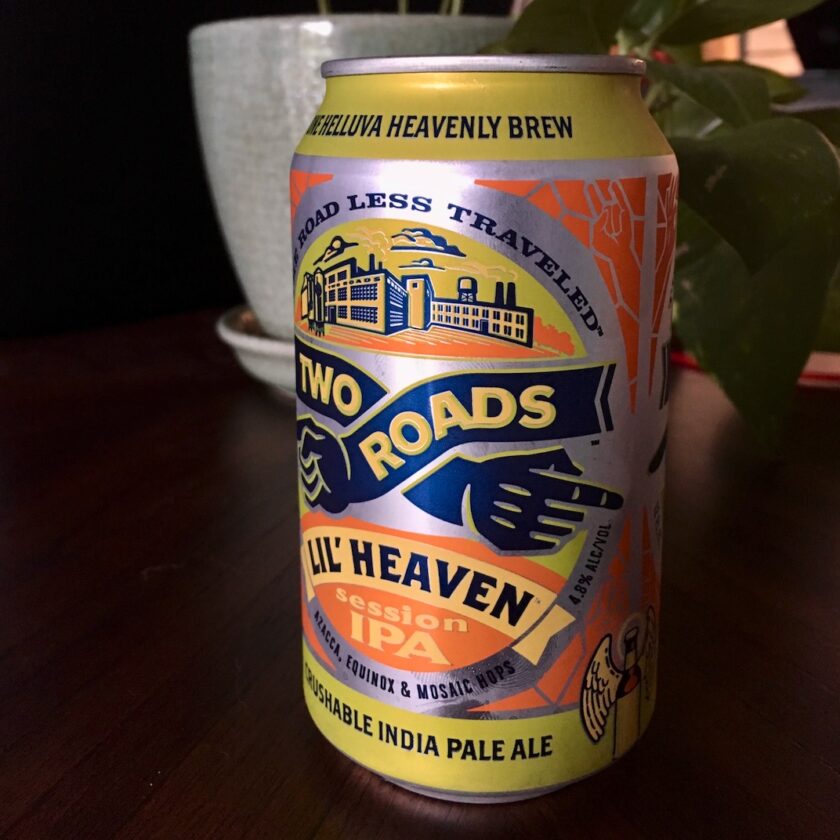 Why Have an EDC Bag?
Do you carry a "go bag"? Here's why you might want to:
– Meet basic needs
– Convenience/comfort of having things on hand
– Most places advise you make one with a bunch of wilderness survival stuff
– MOST (the vast, vast majority) will never use any of that stuff, but they'll spend a shitload of time and money thinking about it
– Tailor the bag to your actual lifestyle, not your daydreams about what you "could" be doing
This bag will be way less sexy, but you'll probably use all the stuff in it at some point.
This is how we structure our  "go bag" or whatever you want to call it.
Use-cases for the "real" EDC bag:
– If you have to run out of your house on short notice. You probably aren't going to need a signal mirror, but you might some of this stuff.
– In case you get stuck in an airport as happened in the ATL power failure, or you get stuck on an airplane for hours
– You lose your wallet on a trip
– I get a call that someone in my family has had a heart attack and I need to go immediately,
– there is a true emergency, i.e. natural disaster and I need to get on the road ASAP.
This bag is good to go for all of those situations. It isn't perfect for any of them but it's "good enough" for most. The "all hazards" bugout bag.
This set of gear is common to all, even a wilderness survival bag
The Bag Itself
Principles
– don't go with multi-cam
– Big enough to carry what you ACTUALLY need
– Security concerns (non-mil looking?)
– Backpacks vs sling bags vs messenger bags
Admin Module
Government issued identification with no home address, carried in an RFID-blocking bag
– Passport or passport card
Money – it's hard to do much of anything without money
– Cash. Cash is king, but consider how much you carry. At least a couple hundred bucks
– Duplicate ATM card (NOT a debit card)
– Duplicate credit card (maybe)
– Change, mostly quarters. Paying for parking, tolls, etc.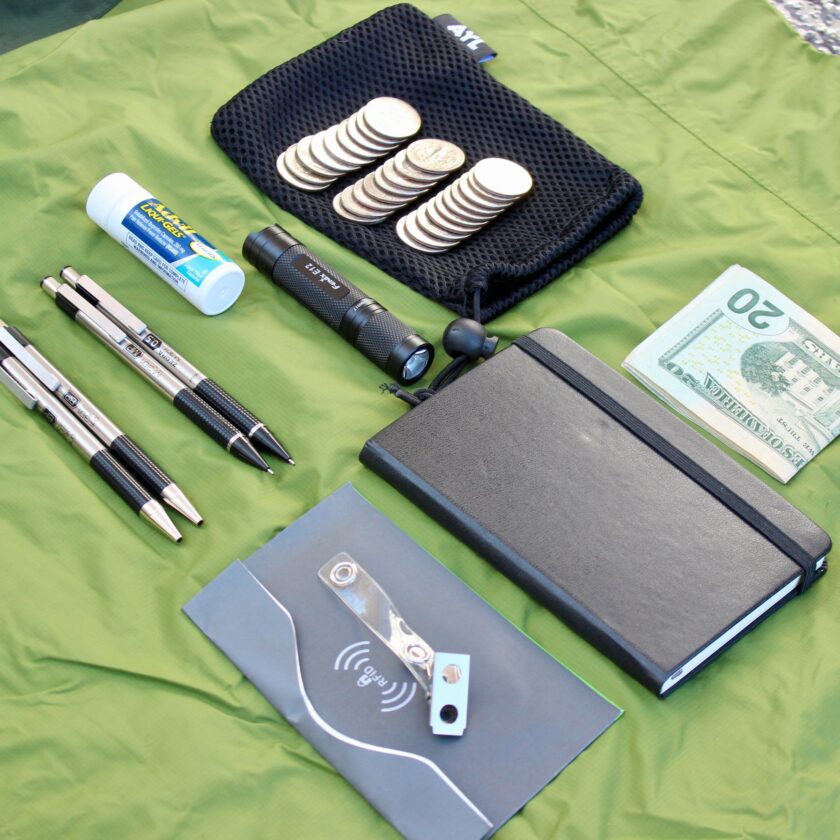 Extra keys to your house and car at a minimum, maybe gun cases or whatnot also. If you lock your keys somewhere you'll thank me.
– This is why I don't have my home address on IDs in my bag
– Note-taking gear: pens, pencils, notepad.
– USB flash drive with scans of important docs (encrypted). Unlikely to need this but these are cheap and take up almost zero space.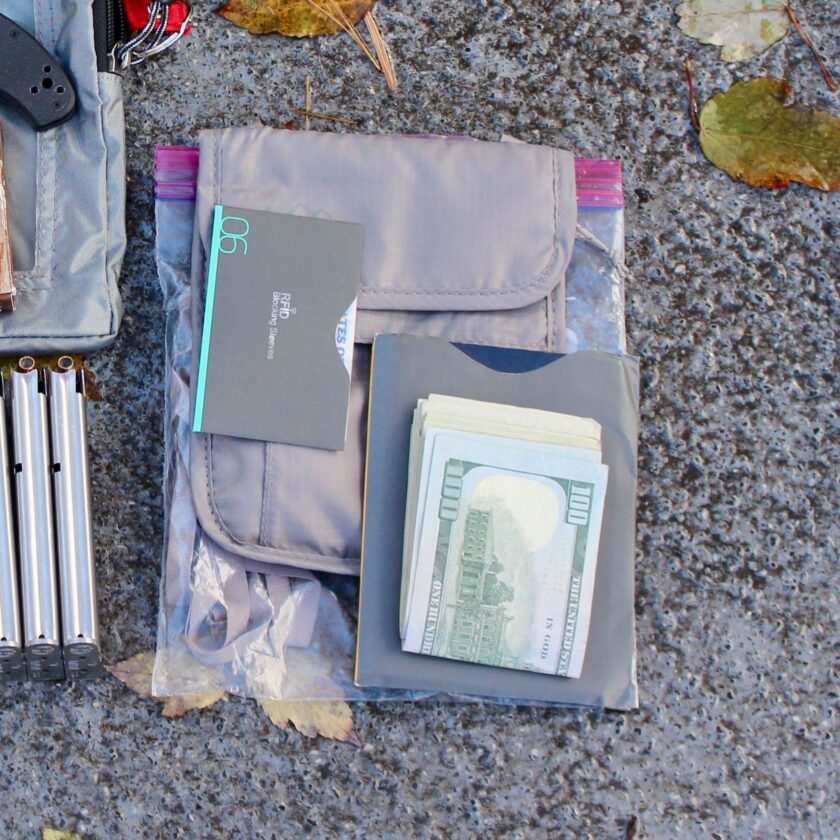 Electronics Module
A bunch of ways to charge my phone. In an emergency my phone will be one of my biggest assets. It allows me to communicate, keep up with what's going on, even in a grid-down it's still a flashlight, the GPS works even if cellular is down, I can download map data for the whole country through OSMand, etc.
– Cable
– Pre-charged battery pack good for at least two charges
– Cable for charging my battery pack
– 110V adapter
– 12V adapter
– AA batteries for my EDC light
– Extra ear buds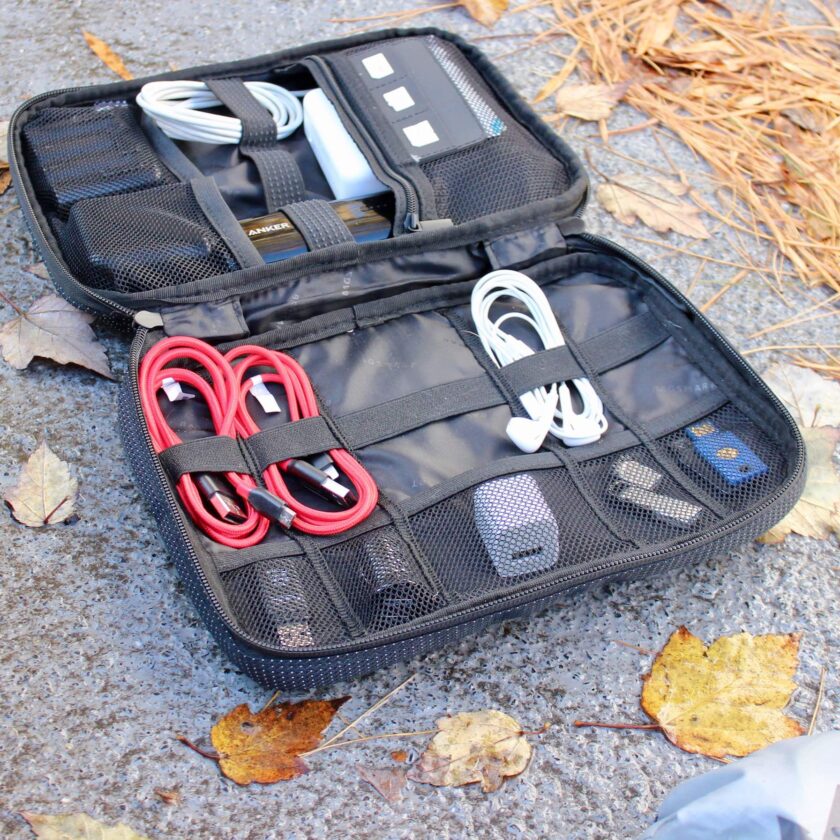 Mission-specific stuff
– An actual bag within my bag with a giant, red "Remove Before Flight" tag; contains items that I can't take on planes.
– Two extra magazines
– multi-tool
– Extra knife
– Firestarter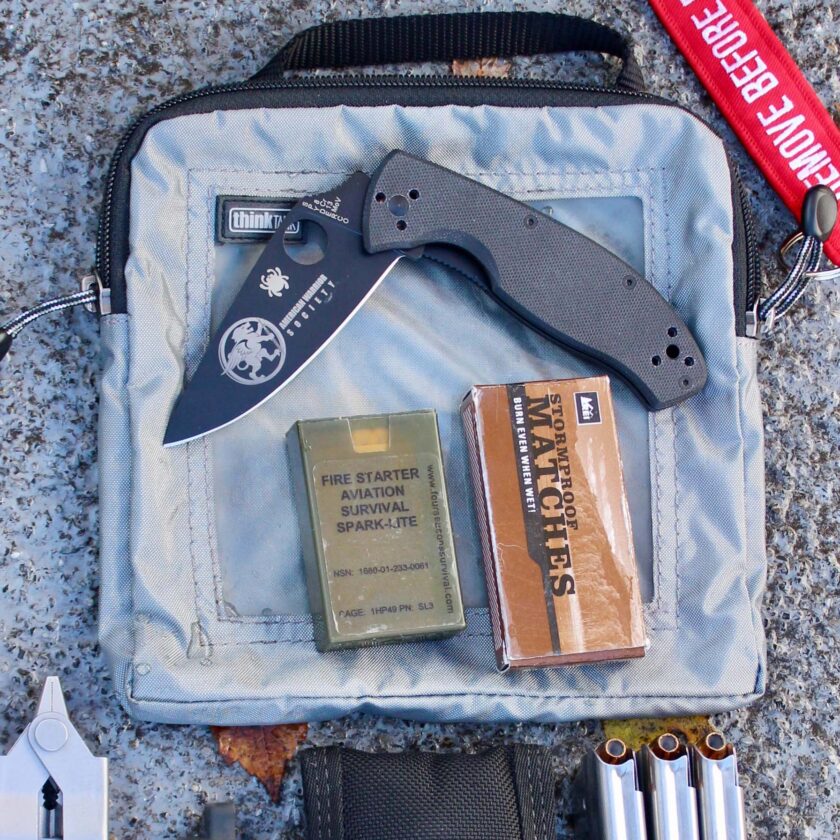 First Aid
Big list of shit from band-aids to tourniquets, we definitely keep first aid stuff in our EDC bags. For more information on my first aid kit see this article.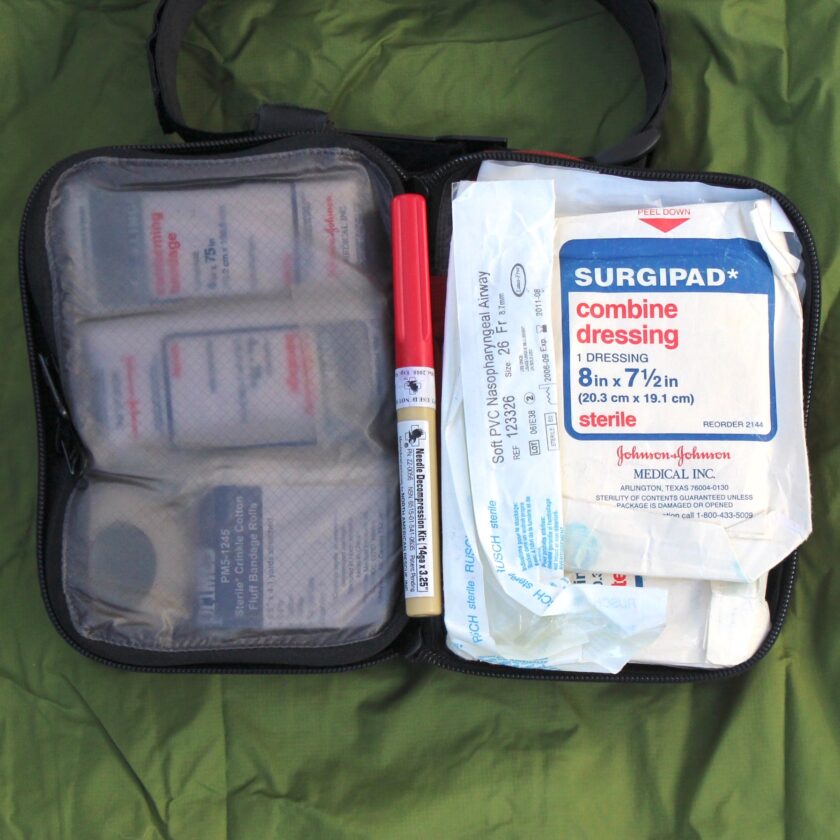 Other Stuff
This stuff will vary person-to-person. This is what I have
– Two stainless steel 32-ounce water bottles (I chose these for a reason)
– 1 quart is good for all water purification tablets
– Stainless steel; no BPA, can boil water if needed
– Wide-mouth, easy to refill from streams
– Extra set of pants, socks, t-shirt. If I get delayed overnight on a flight, if I spill coffee on myself at work, whatever. I'm good to go
– Warming layer, hat, gloves. Might take out in summer, but always put in when flying Sept-May. It might be warm where you're going, but you never know where you'll get diverted to.
– Food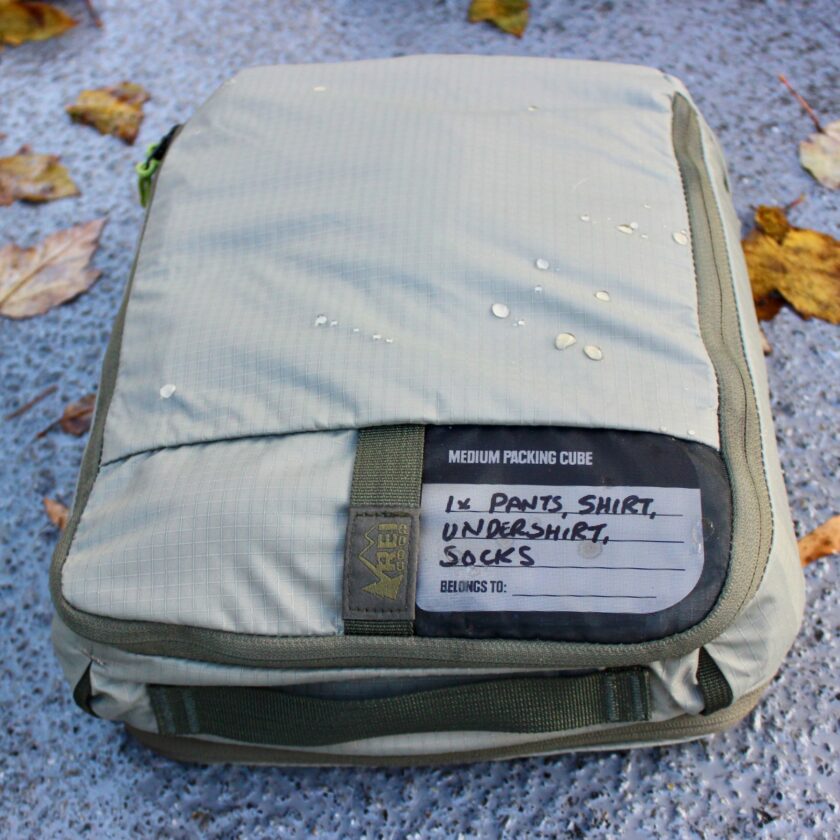 ———————————–
Book of the Week
Deep Survival: Who Lives, Who Dies, and Why by Laurence Gonzales
———————————–
Hindsight/Behind the Scenes
This episode inspired the first 9-panel Instagram post Ky and I ever did.  All these photos were from that post – putting it together was insanely fun. We hit on the idea driving to visit family for Thanksgiving in 2018, and shot it when we got back on the top deck of our apartment building's parking garage. Here are a couple BTS photos from that day.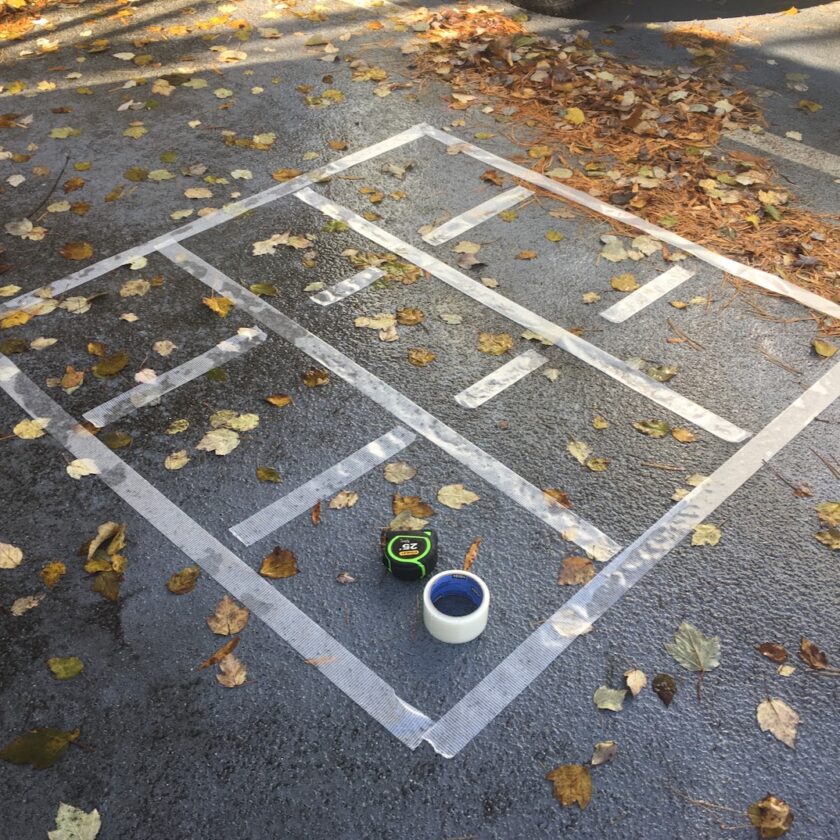 And speaking of Instagram… The ATP Instagram is still active at https://www.instagram.com/acrossthepeak/. Some new posts may be coming soon, thanks to a listener who saved our URL for us, long before we even knew we needed it. Thanks, Steve!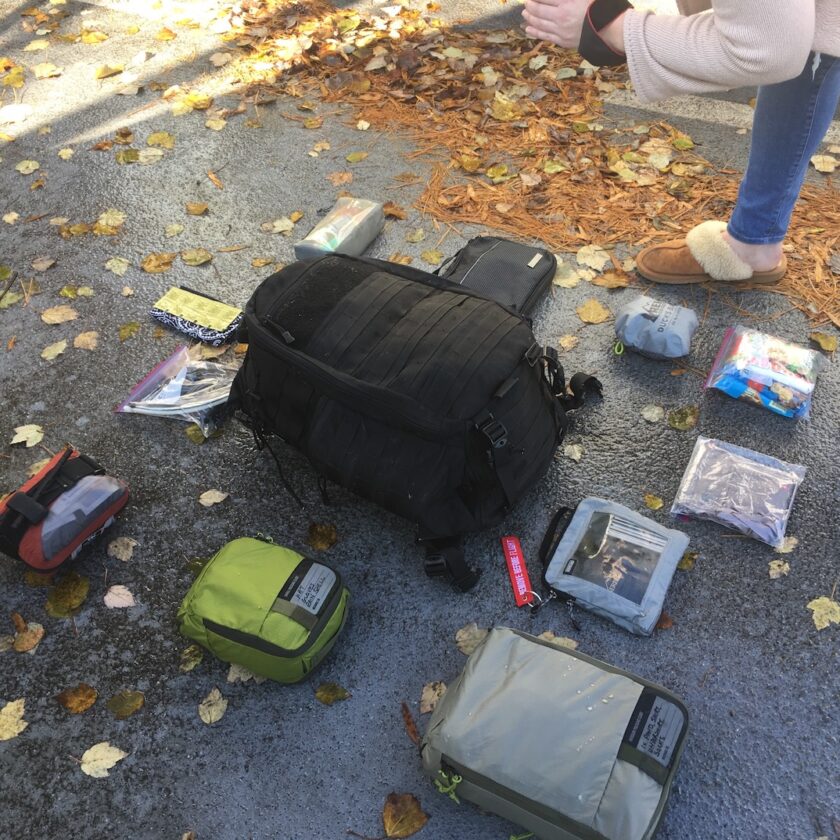 ---