One slight "con" to many modern, subcompact pistols has been a dearth of available weapon-mounted lights (WML). The new(ish) Streamlight TLR-7 Sub is game-changer. It provides a lightweight, durable, and extremely capable capable light for subcompacts like the Sig P365/365 XL and Glock 43X/48, and is the subject of this review.
Full Disclosure: Though I have received a number of T&E samples of Streamlight products, I paid for this light out-of-pocket. This review was in no way coordinated with Streamlight. However, this article does contain affiliate links to Amazon.com.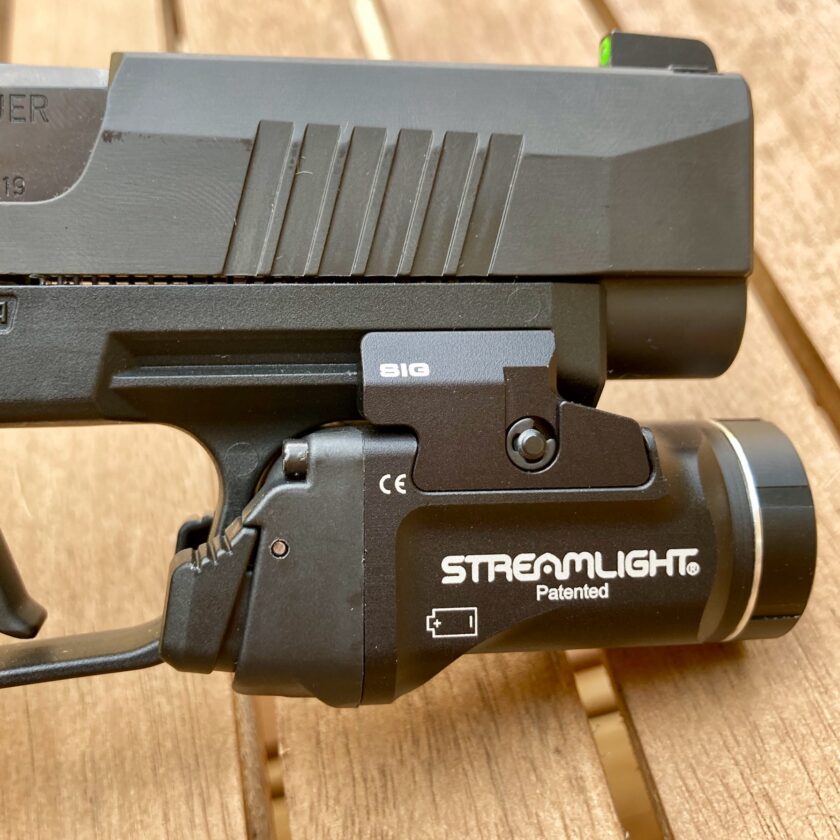 The Streamlight TLR-7 Sub
The Streamlight TLR-7 Sub family consists of several sub-models. Since the underlying light is intended to fit on non-standard attachment systems, a universal model isn't really feasible. Instead a model is available for the Sig P365/P365 XL, another is available for the Glock 43X/48, and a third is available for pistols with a standard 1913 rail. Today I will be reviewing the Sig-compatible variant.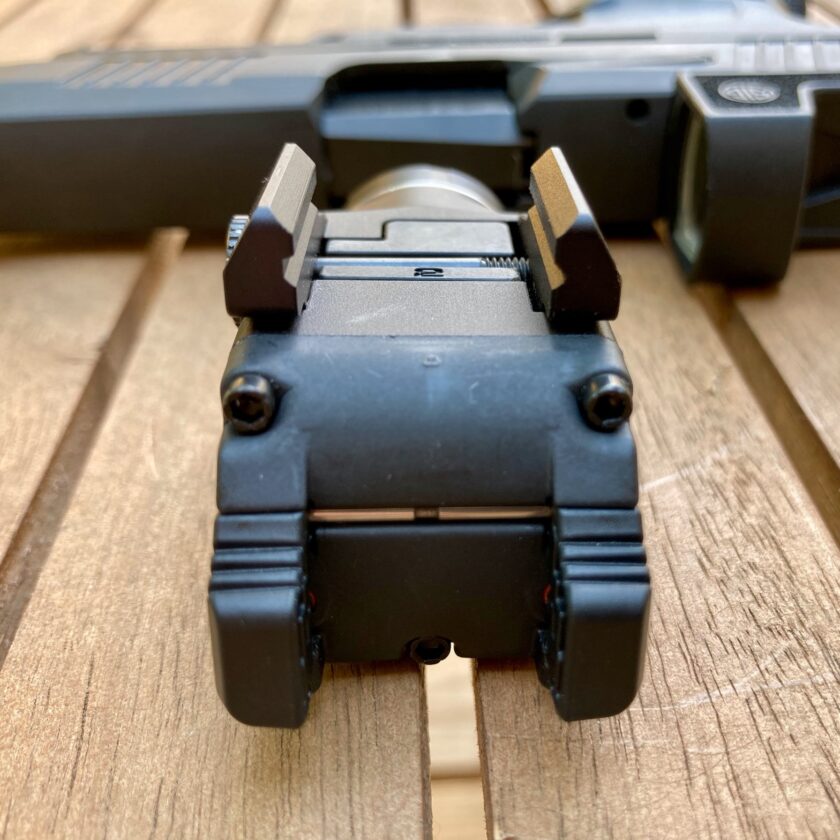 The TLR-7 Sub is a compact handgun light. It is powered by a single CR123 battery. This makes it a bit bulkier than some of the competition like the Sig-branded FOXTROT light (for which I have no love) and Streamlight's own TLR-6 light/laser combo. The bulk is worth it in my opinion; the TRL-7 Sub puts out 500 lumens to the competition's 100. This is a real, duty-power-level light in a sub-compact package.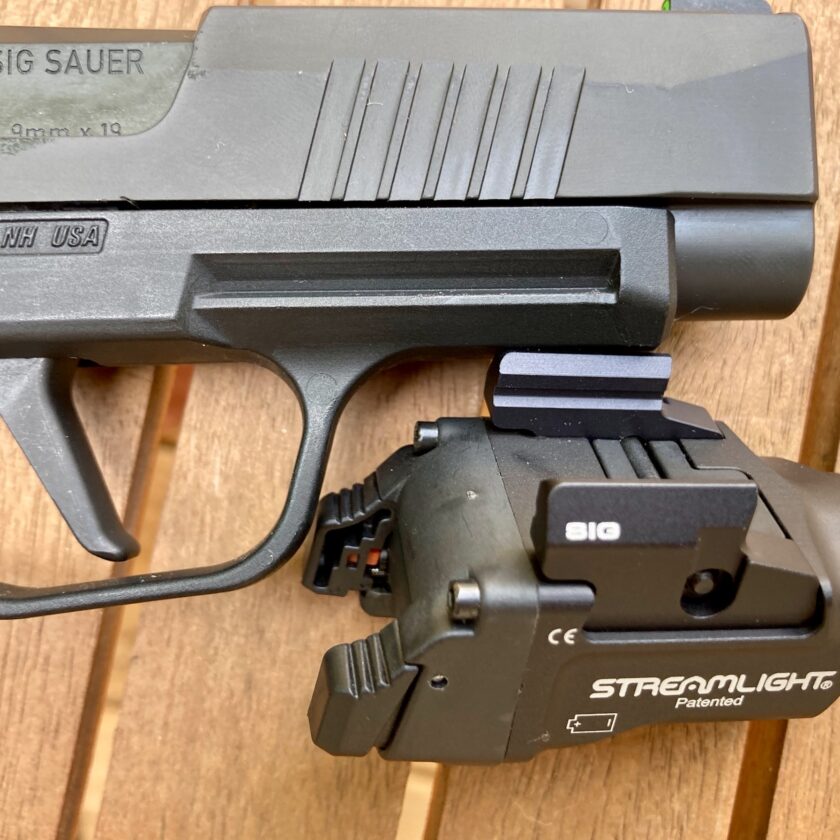 The Streamlight TLR-7 Sub clamps onto the rail of the Sig P365 family. This is in contrast to most lights that have some sort of horizontal rail interface to hold the light in position fore and aft on a rail. Clamped tightly it doesn't miss anything from lack of this part, as it is held more or less in place by the trigger guard to the rear and the end of the rail to the front.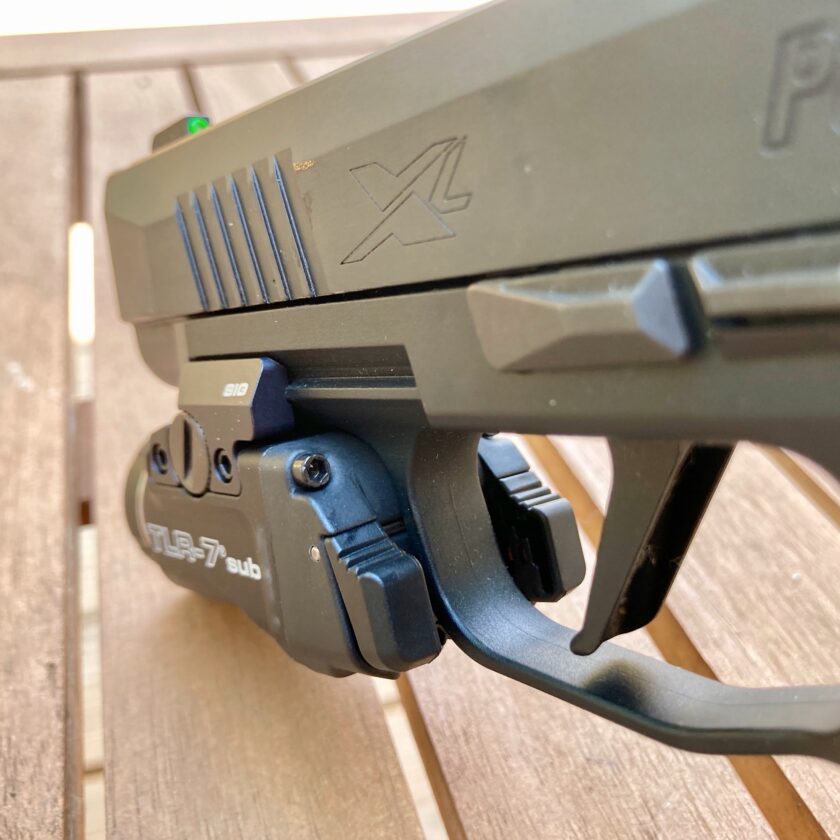 The Streamlight TLR-7 Sub fits extremely well with the lines of the Sig P365 XL. It looks like it belongs on the gun, though it does overhang the muzzle slightly. This effect is more pronounced on the shorter P635 models, but it still blends well with the gun and doesn't look like an afterthought.
Key Features
Like many of the newer Streamlight offerings, the TLR-7 Sub has dual switches, just forward of the trigger guard. These are easy to hit with a support-hand thumb, and a quick press (< 1 second) turns the light on, while a long press (> 1 second) activates momentary on. The switch has a short range of motion and a nice, tactile feel.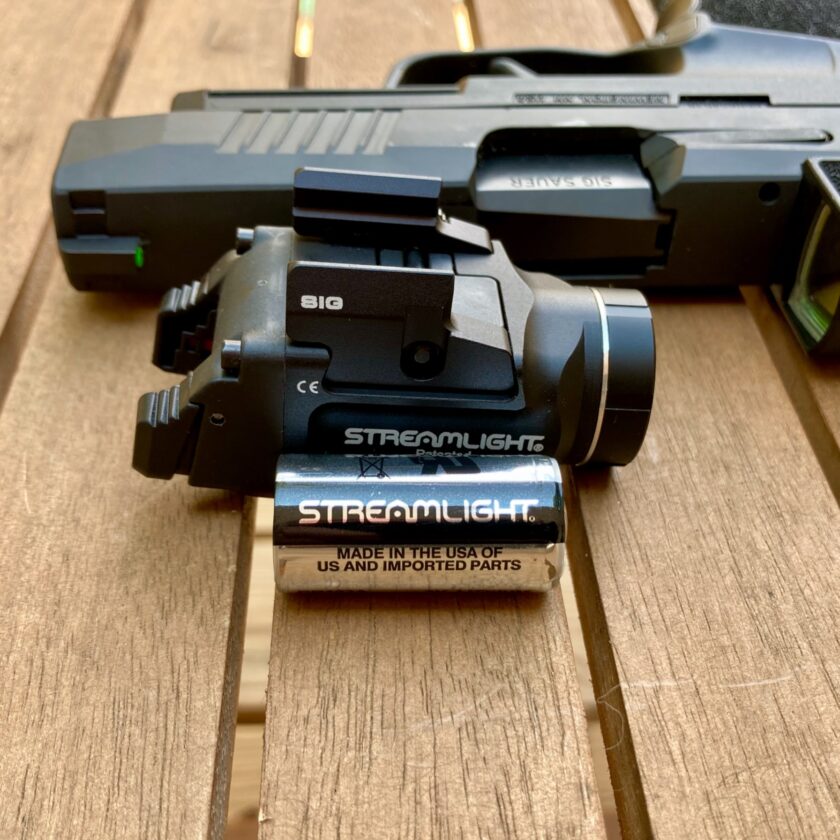 Like its larger siblings in the RM series, she StreamlightTLR-7 Sub has a lockout switch. This prevents the light from being turned on during administrating transport or in storage. There are two markings adjacent the bezel that indicate ON and OFF. Simply rotate the bezel to align with the appropriate marking.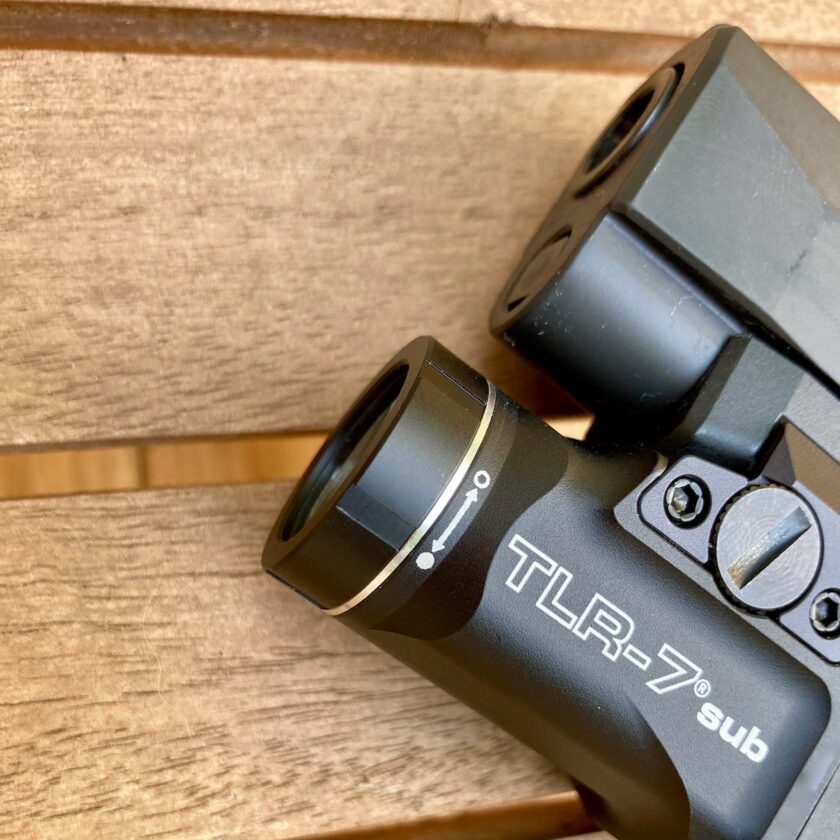 Unlike the TLR-6 which has to be disassembled for installation, the TLR-7 Sub is easily secured to a pistol via a slotted screw. I have found that dime or penny works extremely well to tighten the light down on the pistol's rail, and to remove it. Conveniently I leave a dime on my nightstand just for this purpose.
Shooting the TLR-7 Sub
Very shortly after receiving my TLR-7 Sub it was on my pistol. It has been on and off constantly for the past six months now. Shooting with it is not terribly different than shooting without it. The weight (2.4 ounces) adds just a bit of heft but not enough to negatively impact balance. Neither, unfortunately, does it help much recoil, not that the P365 needs a ton of help in that department.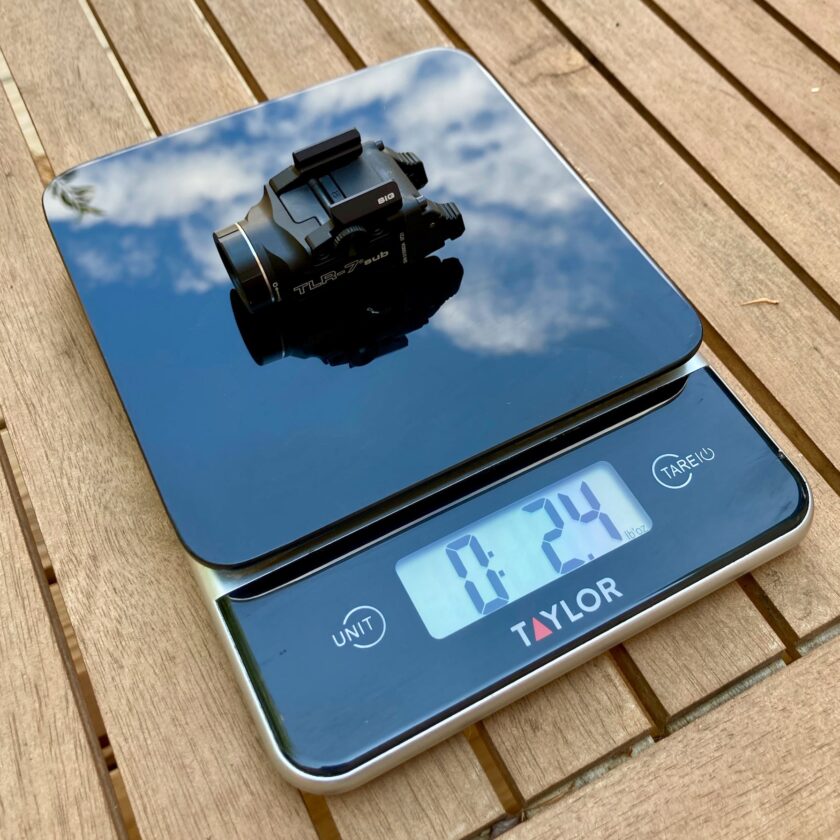 I found the switch easy to actuate and the light completely adequate for defensive use. Realistically it's probably brighter than any WML I had in all my trips to Iraq and Afghanistan. Five hundred lumens isn't a lot in internet gun speak but it'll almost certainly do for any gun problem you ever have. To be clear "more" is usually better. However, you are not going to get killed because you were carrying a light with triple-digit lumens instead of one with four-digit lumens…it's just not the biggest deal.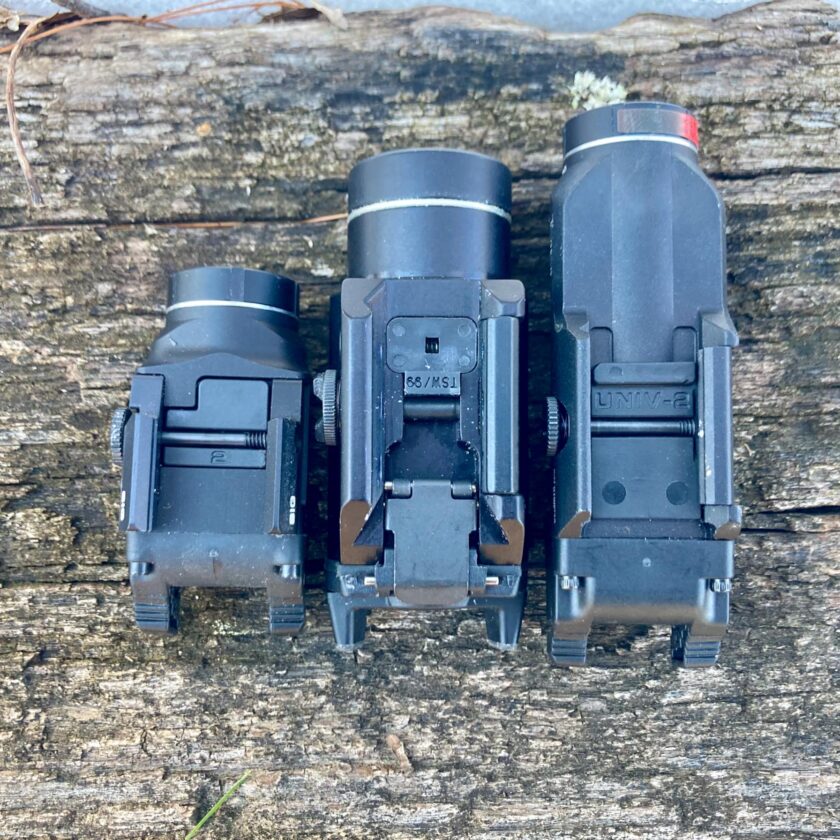 I do have a slight issue with the TLR-7 Sub. I find that my finger sometimes runs into the side of the switch when I'm transition into the trigger guard. With a bit of training this becomes much less of an issue, but it underscores the need for training with any new equipment.
Carrying the TLR-7 Sub
I don't generally carry with a WML attached. There's just not compelling evidence to support the need, and to justify whittling my holster options down so far. The Sig P365 being a "do-it-all" pistol, my Streamlight TLR-7 Sub is generally relegated to nightstand duty only. I do carry a light occasionally, and added weight of the light isn't much of a detriment. A couple added ounces to the lightweight P365 XL is more than manageable.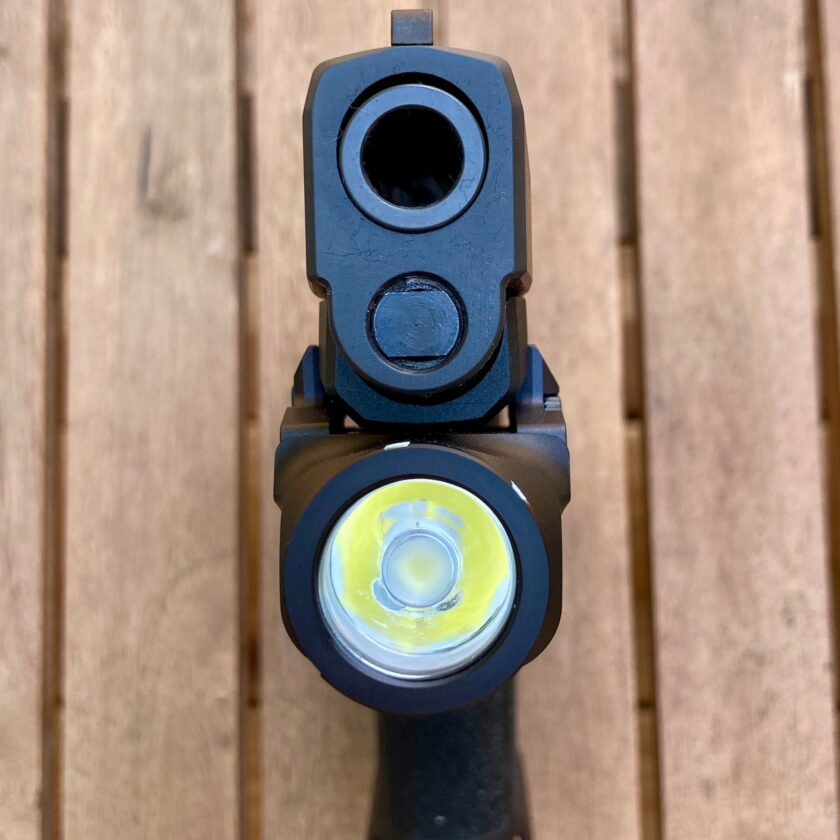 One problem introduced by carrying a WML is the reduction in available holsters. This is a problem with any gun/light combo. Though not as popular as the Glock family, the Sig P365/TLR-7 combo seems to be reasonably supported. Holsters are available from Blackpoint Tactical, Werkz, JM Custom Kydex, as well as others.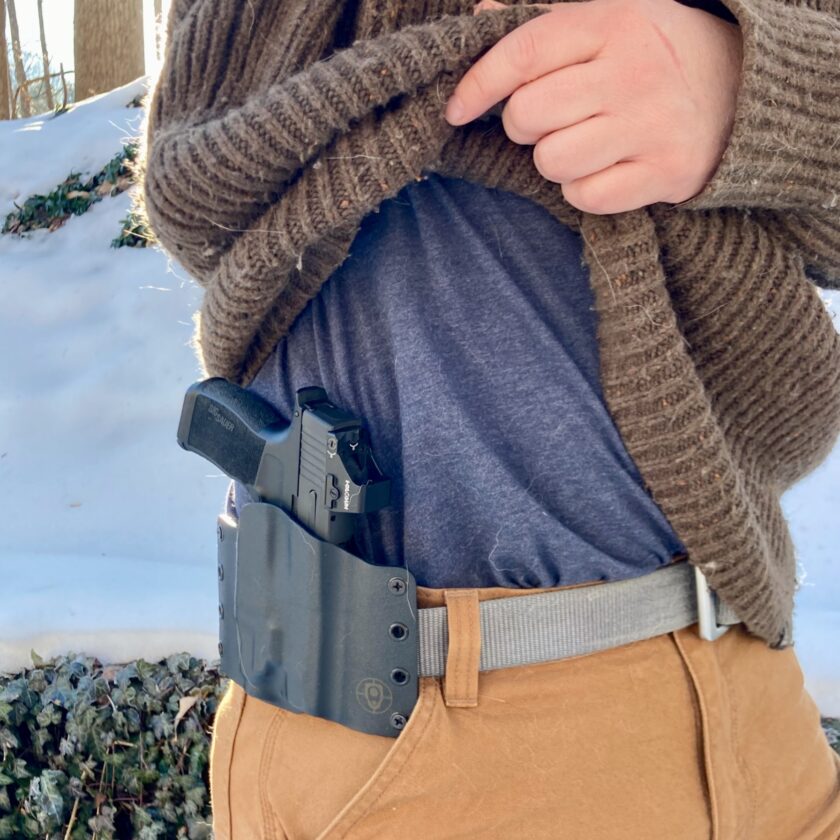 I purchased a BlackPoint Tactical "Standard OWB Light Bearing," a holster that satisfies my need for an OWB hiking holster that accommodates a light.This isn't a review of the holster, but so far I really like it. It is comfortable, holds the gun securely, and conceals well.
Durability
So far I have a little over 200 rounds on my Streamlight TLR-7 Sub. This is a pretty low number relative to what I expect the light to do, but it's what I have been able to put on it in half a year. So far the light has performed perfectly. I have no reason to suspect it will not continue to do so.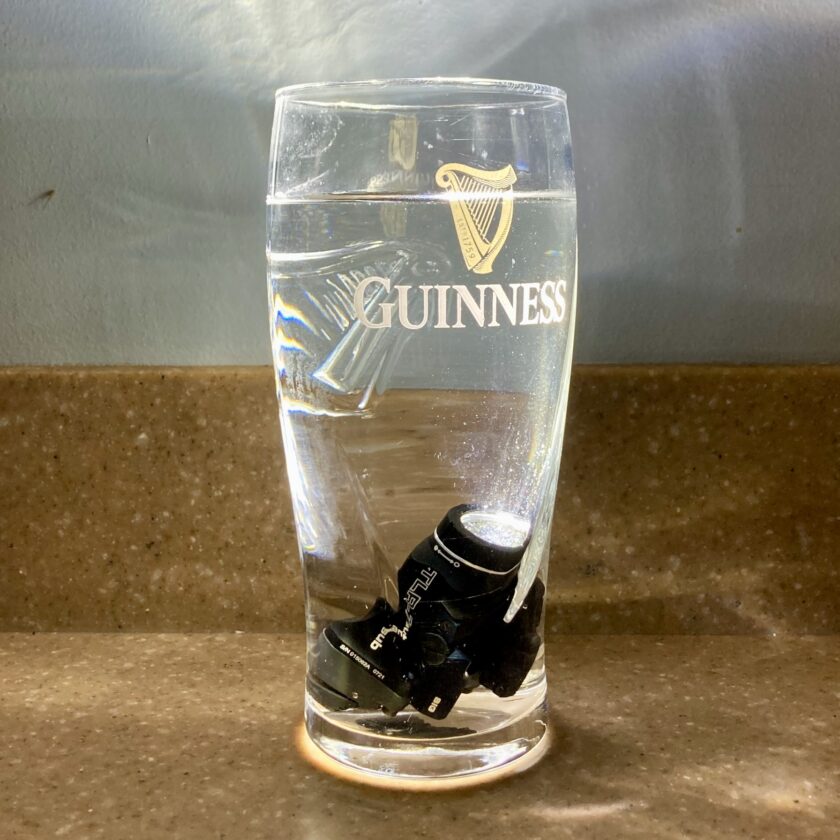 I conducted my standard water-resistance test by dunking the TRL-7 Sub for five minutes in a glass of water. That's more exposure any of my weapon lights can expect to ever to encounter…and probably yours, too. It is IPX7-rated, so Streamlight says it's up to surviving 1M in water for up to half an hour. The Streamlight TLR-7 Sub should easily survive being the holster during a downpour, or taking a quick dunk on the trail.
Closing Thoughts
The Streamlight TLR-7 Sub is an outstanding little light. It's lightweight, compact, and user-friendly. Sure, it's not as bright as your Jeep's LED bar, but it packs more punch than the Surefires a generation of dudes recently carried into combat. The price-point is around $150 and in my opinion it is completely worth it.The TLR-7 Sub is an outstanding pairing with the Sig P365 and Glock 43/48 families.
---