I recently spent a few days in Seattle on business and ended up with a free day. I hoped to see (among other things) a few interesting locks on Lock Safari: Seattle and I wasn't disappointed.

Lock Safari: Seattle – Marijuana Stores
What I was disappointed in were the marijuana stores. I don't partake, but I did walk by quite a few of them, hoping to spot some good security measures. Because the legal marijuana trade is still largely a cash-only enterprise, it attracts a certain criminal element. One thing these stores are not spending their cash on is high-security locks. Boo.
This doesn't mean these stores are soft targets. Most have armed guards, both in uniform, and not. I only went into one (because I would have looked really suspicious if I hadn't) and noticed an extremely good alarm system and a multitude of cameras. One would still like to see good locks, but one also assumes this isn't the threat model these businesses are most worried about.
Lock Safari: Seattle
Of course, as in any large city, I saw the usual assortment of Medecos. These included (from top to bottom) models from the Original, Biaxial, and m³ lines. For what it's worth, this organization also coincides with my preference for Medeco locks. If I were going to spend the money on a high security lock, it wouldn't be a Medeco. If I had to have a Medeco, though, it would be from the Original line; the one I would least want is the m³.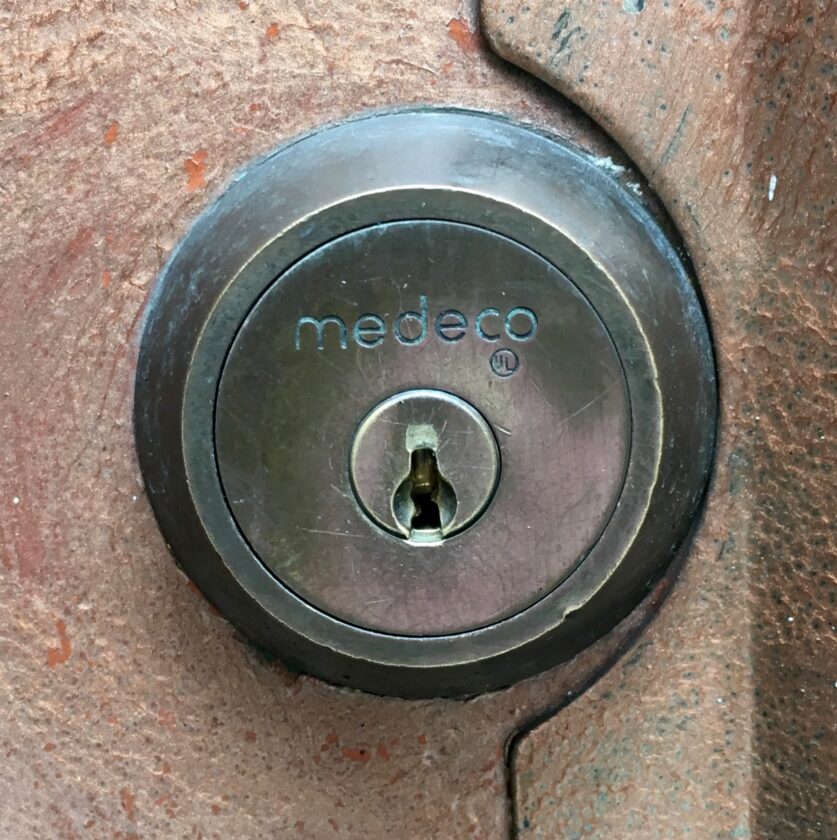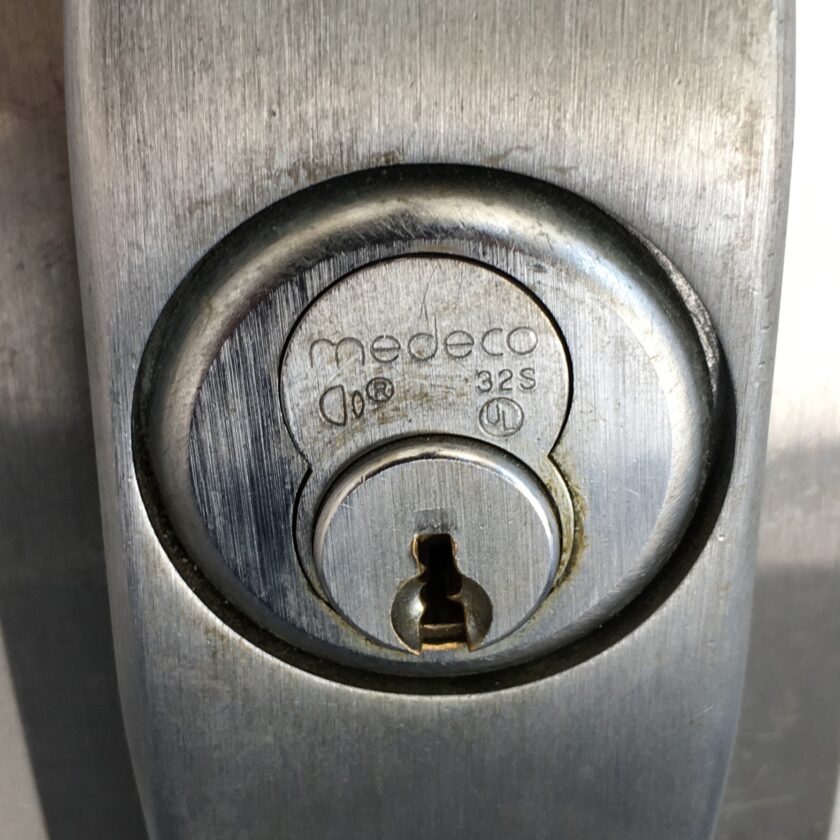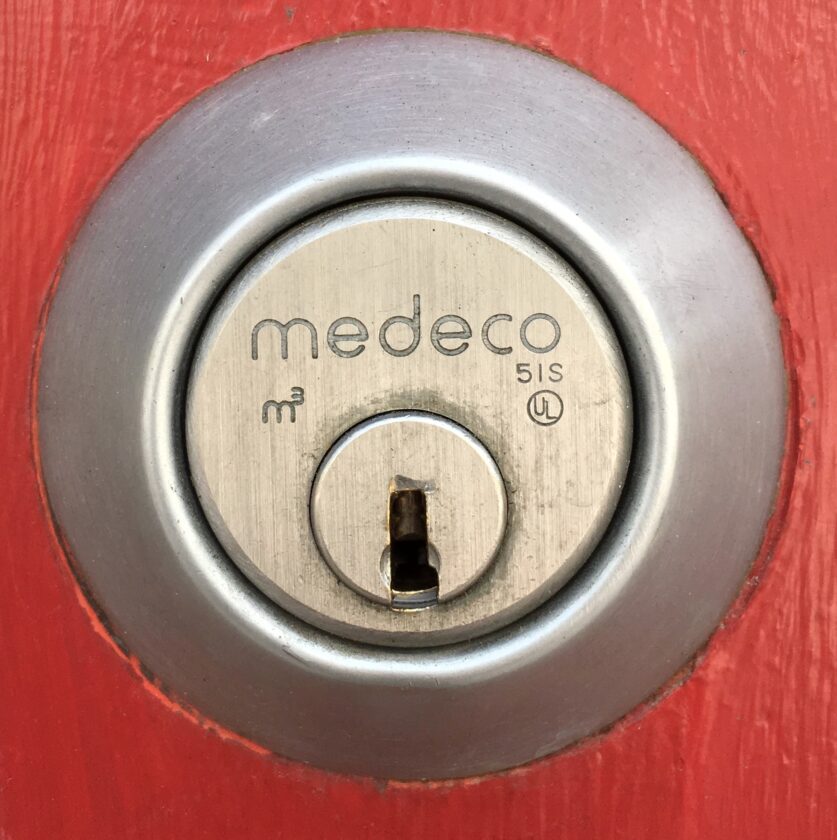 Though not technically "high security" I ran across a Kaba Peaks examplar on a municipal building. The Kaba Peaks has an additional moveable element contained in the portion of the keyway that protrudes from the lock. This is for key control – Peaks key blanks are controlled by patent, ensuring that organizations who invest in the system don't have to worry about unauthorized copies of keys being made.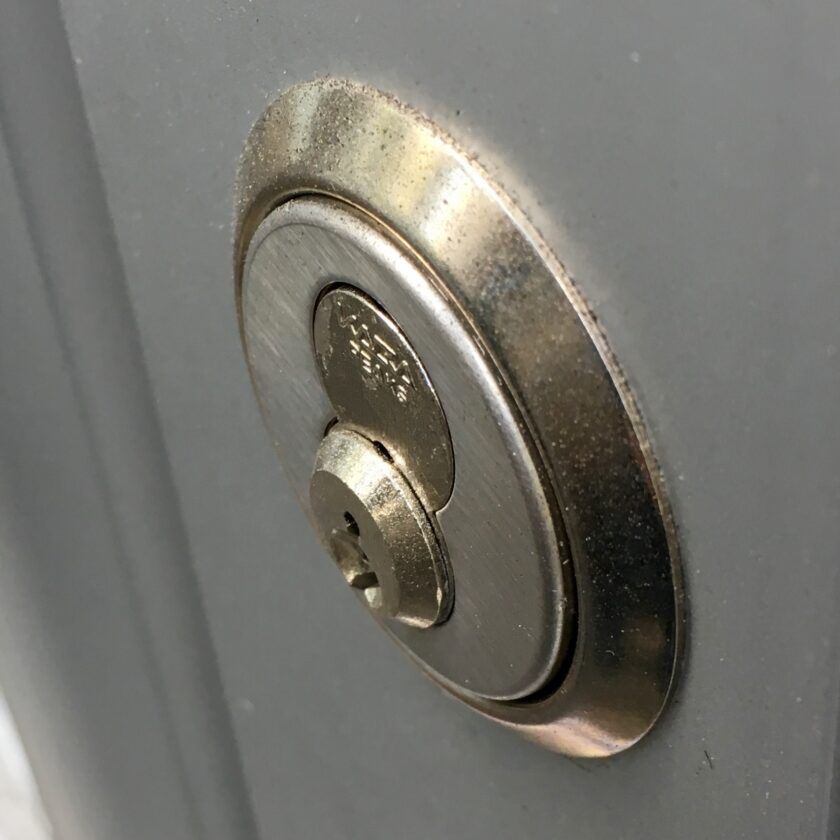 I saw a lot of good padlocks on Lock Safari: Seattle, too. This Abloy 330 was on a Seattle Times newspaper stand.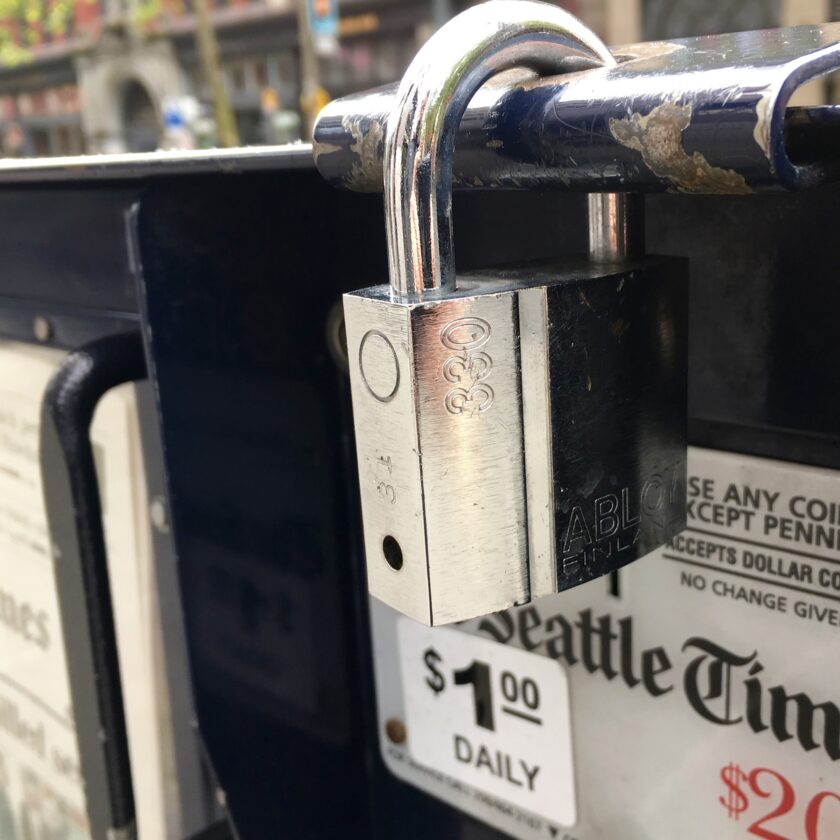 In the same nest of paper boxes, I also found this Abus rotating-disc padlock. Though it isn't marked as a Granit, it otherwise looks to be from the excellent Granit line (possibly an older model). Either way, this is a pretty good lock.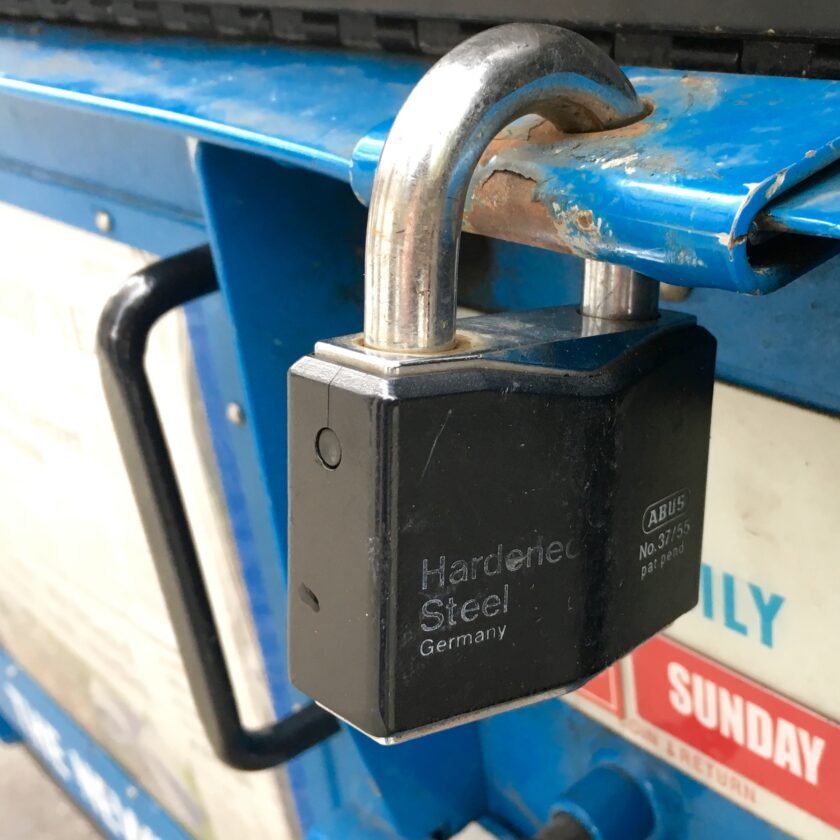 I walked by this big Abloy 340 several times before recognizing it. Someone is taking protecting their bike seriously. The only problem? It was there the entire time I was, leading me to believe that perhaps the owner has lost the key. This would be a shame because without the key, there's no getting into this very good, very expensive padlock.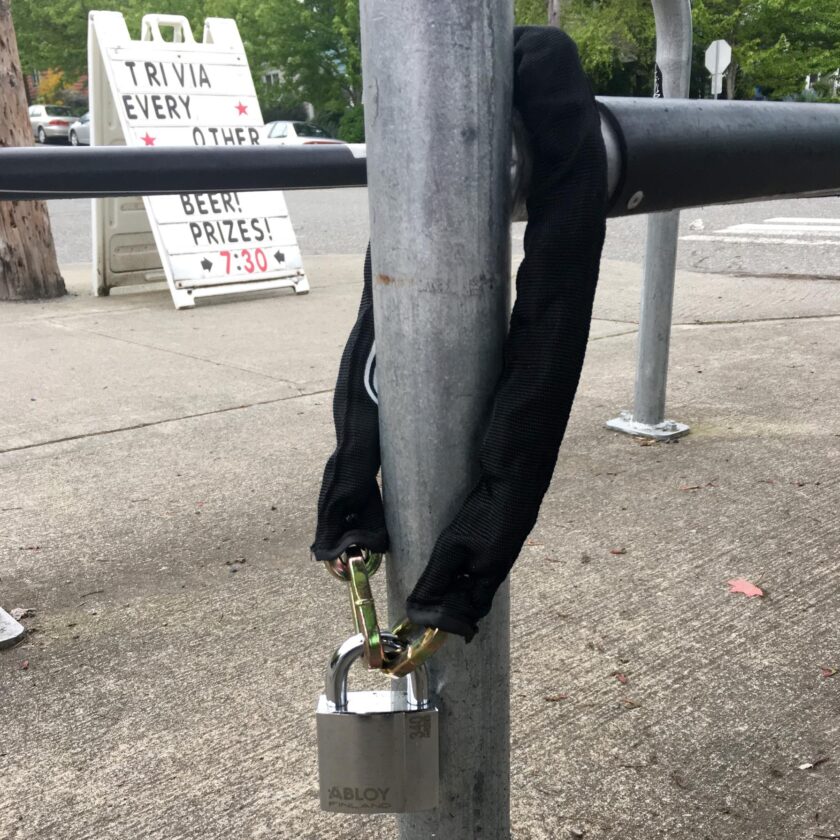 The mass transit authority in Seattle seems to use the BiLock system. This is one of the few BiLocks I have encountered in the wild. These locks are popular with large systems because of the insanely large number of keys possible in a master-keyed system. This is a first-generation BiLock, without the moving element of the Bilock NG ("Next-Generation")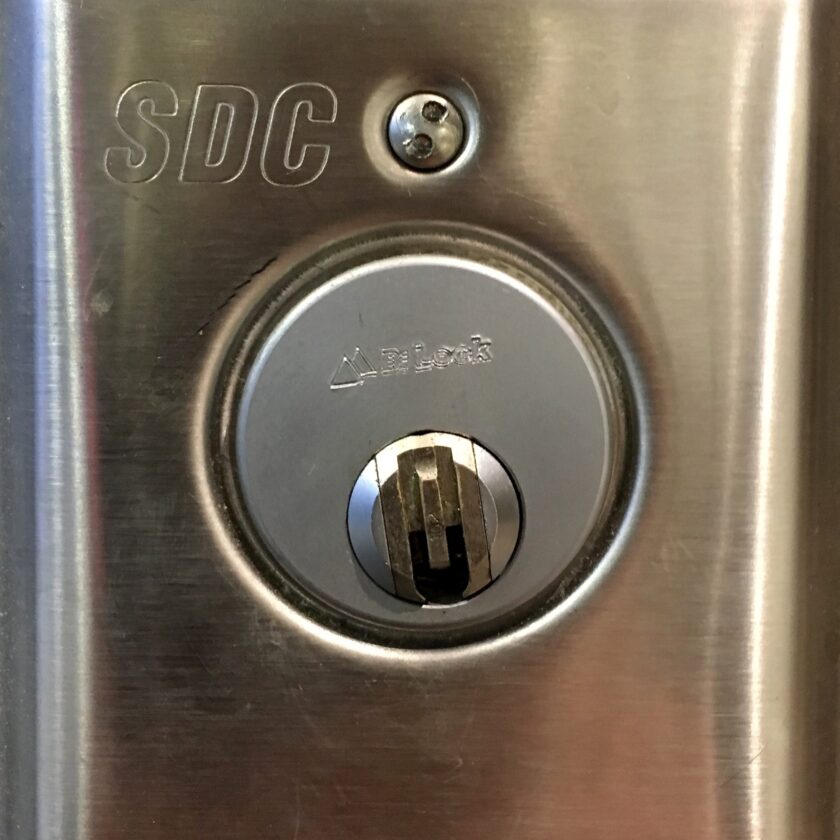 Lock Safari: Seattle – Surprises
I found a couple of really uncommon specimens in Seattle. The first – which was actually one of the first locks I saw period – appears to be a Kaba Gemini. I'm not sure why, but this specimen does not bear the "UL" stamp of a UL-437-listed high security lock. Still, the pins originating at 12, 4, and 8 o'clock in the cylinder are evident. In my opinion this is one of the most elegant high security locks on the market and I was really happy to find one.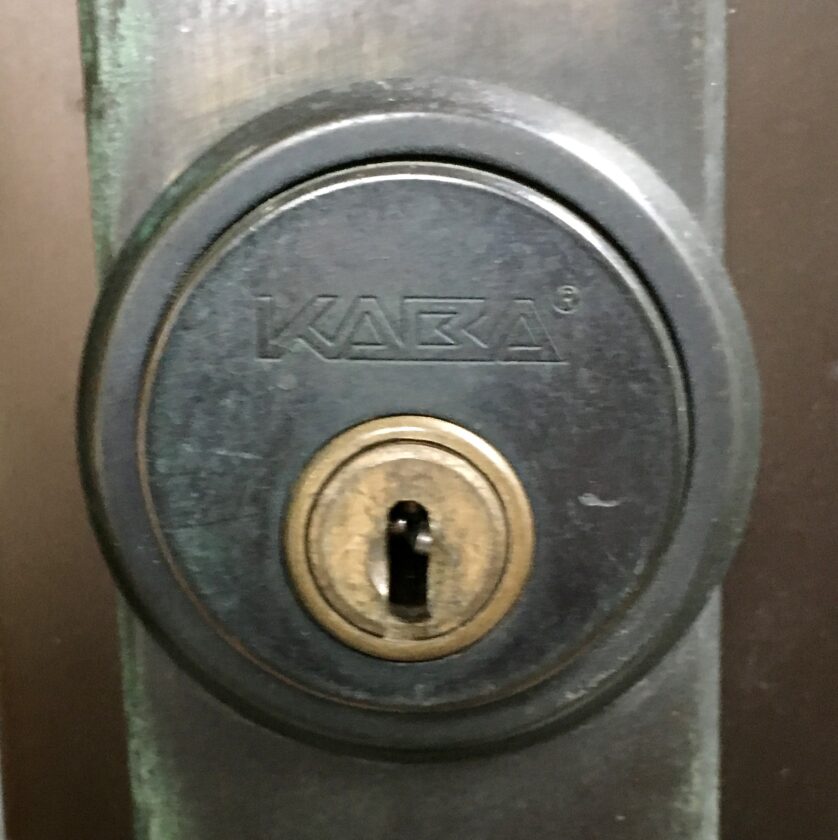 My friend and I were walking to dinner when I remarked that I had been a little disappointed in Lock Safari: Seattle. Two minutes later I looked over and saw the next lock which was a true "first" – the Miwa EC. The pins in this lock – and its key – are magnetic. This was on an apartment building in Capitol Hill.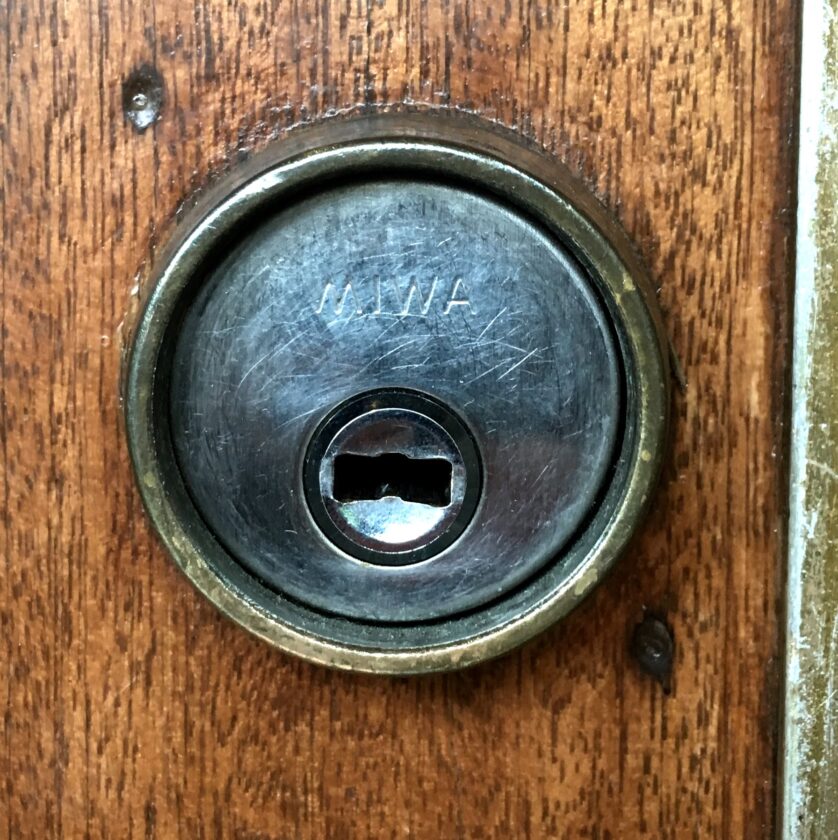 Lock Safari: Seattle – Cheating
I couldn't be this close to Duvall, WA without stopping into the Security Snobs showroom. Though I got the impression they aren't used to walk-ins, I enjoyed playing with all the samples and shooting the bull with the salesperson, who is a fellow lock-nerd. I got to handle most of the locks in the Abloy, BiLock, and EVVA lines, as well as some real odd-ball stuff. I don't receive any compensation (or even recognition) from Security Snobs, but if you need a high-security lock, this is where I recommend you go.
As I walked out I noticed their lock: an Abloy Protec. I wasn't surprised, but I was happy to see that they practice what they preach!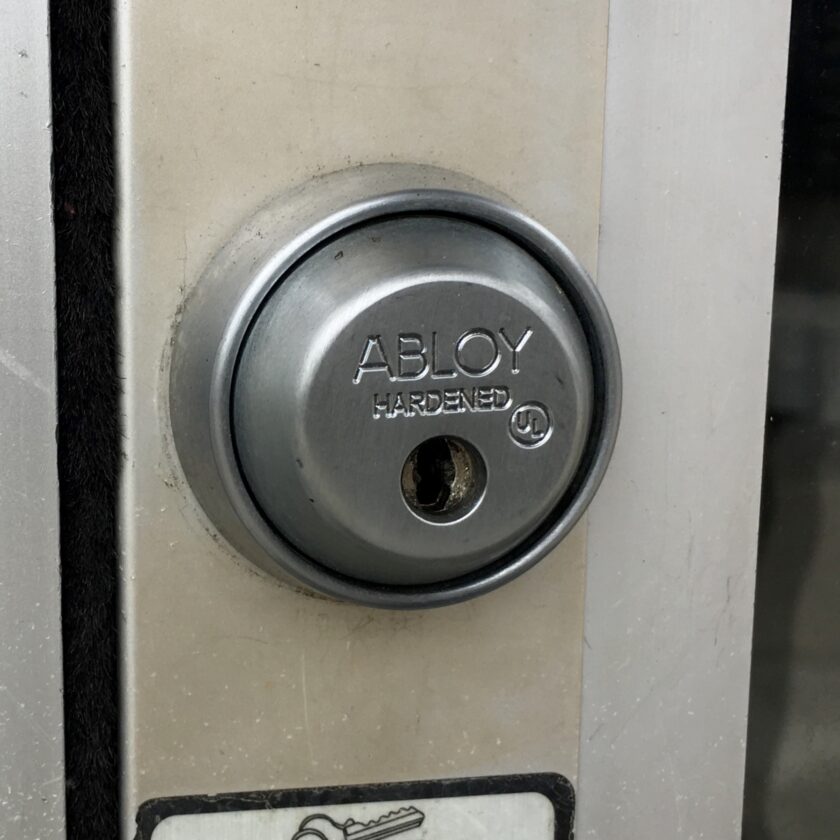 ---